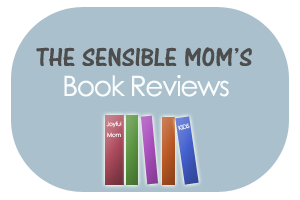 I'm participating in Life as MOM's Bookin' It in 2011 reading group this year, and I'm ready to give a review of the first book that I read.  You can go one of two ways with this challenge.  You can either read from a preselected list of books or go with your own.  I chose to select my own list based on the books that I was interested in and that we've had around the house for ages but just hadn't gotten to reading.
This first book that I am reviewing, Becoming God's True Woman authored by Nancy Leigh Demoss and several other women, was given to me by a close friend over a year ago, and I just never got to reading it.  Boy, was I missing out.
To start off, the book is eleven chapters in length, and each chapter is written by one of the seven authors of the book.  I truly came to enjoy this as the different authors all brought fresh perspective to whatever subject matter they were tackling in each chapter.
As the title implies, the book goes through what a true woman of God looks like. Femininity, marriage, motherhood, and raising godly daughters are all discussed. I was convicted while reading this book as I was reminded of some of the things I've been failing to live out daily in my life as a wife and mother. Some of the those things would be respecting my husband the way the Lord wants me to and spending daily time in prayer interceding for my family and the world around us. Yes, I pray, but I have gotten out of the habit of praying regularly with my husband and making time to get on my knees at home, alone. I often pray in the car on my way to and from school, but that doesn't mean that I don't need to be intentional about making time to pray for more than a few minutes at home.
The Lord hears us when we pray, and prayer changes our circumstances.  It changes us. This book reminded me of that. Overall, this book was well-written and thought-provoking.  And I already mentioned…convicting.
I wholeheartedly recommend this book, and I'm thankful that this reading challenge pushed me to pick it up and discover its treasures.
I also wanted to mention another book that I've read almost in it's entirety (there were some parts at the beginning that didn't apply to me since I'm married and not engaged); it's called Sheet Music by Dr. Kevin Leman. Wow. What a book. I won't say a lot about this book because of its subject matter, but the title says it all, SHEET Music. And he isn't talking about the kind you learn in school.
While Sheet Music has a couple of chapters that couples who are engaged could read, I would truly only recommend this book at MARRIED couples.  Unless, of course, you are extremely self-disciplined and know you won't read on or get curious about the rest of the book (you will!).  Dr. Leman also states that if those reading this book aren't married that they should STOP reading at a certain point.  I agree, but truly to avoid temptation, don't pick this book up unless you're married.
For those who are married, this book is a real treat and try to get a copy asap! I learned a lot about my husband and even about myself while reading this book. I won't say much more than that–just read the reviews on Amazon.com and you'll know what I mean. 🙂 If you aren't able to buy a copy (I didn't) just check it out from your local library (I think I've renewed my copy at least twice already.) While I didn't agree with absolutely everything discussed in the book, there was so much that was helpful in this book in regards to intimacy in marriage that I wholeheartedly recommend it.