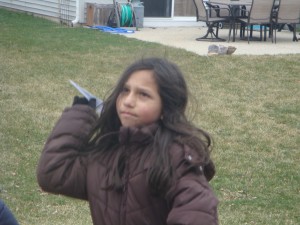 We have what is considered a semi-large family nowadays (although we're small fries compared to the larger families in our church!), and with four kids, we have to think of creative ways to have fun at home – away for all electronic devices. We don't have a surplus of money to make costly family outings at the moment, so, we have to be creative with what we have…..a front yard, a backyard, and lots of imagination.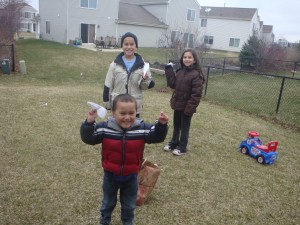 On windy days, we make paper airplanes and try to keep them out of the neighbor's fenced yard.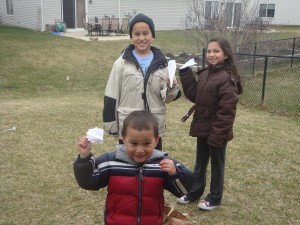 On sunny days, the kids ride the outside toys we've been blessed with.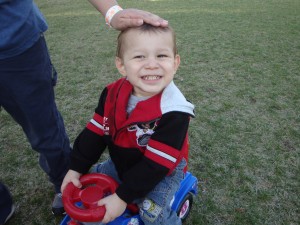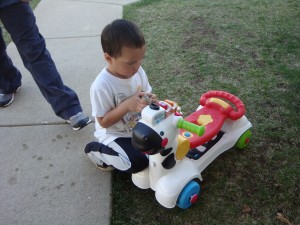 We also do things like:
:: play tag
:: spin in circles
:: write with chalk
:: use play doh outside
:: keep a bag filled with outside toys
:: blow bubbles
:: ride scooters
:: take walks
:: make up silly games
These things are fun, frugal, and they makes us happy. Most of all, I am reminded of my own childhood, and the many adventures I had playing outside. I remember baseball in the backyard, kick-ball, and mud-pies, and I'm thankful that my children can have the same kind of experiences that I did – away from Wii, iPods, and computers.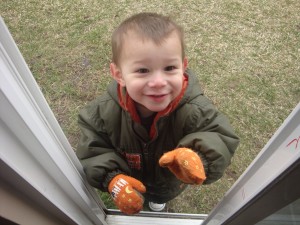 What do you do that's fun and frugal at home with your kids?
For more Frugal Friday tips and ideas, please visit Life as Mom.