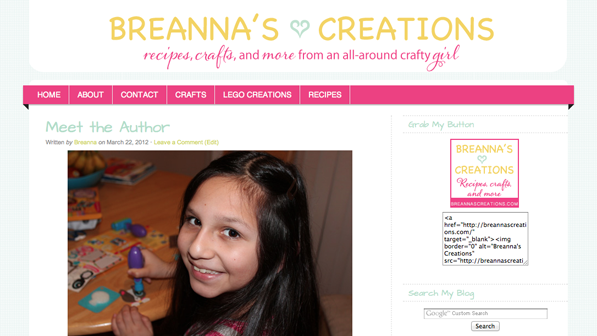 My daughter has been asking me to design a new blog for her for a longtime now. I finally finished up the design for her today, and you can see it live by going to BreannasCreations.com.
When designing for my daughter, I *tried* not to take over the project and infuse all of my ideas, but it's hard. 🙂 I did let Breanna have input, though, since it's her blog and all.
I do think it turned out great!
I even made her a cute little button. Breanna will be blogging about crafts she does, kid-friendly recipes, and, of course, her Lego creations.
It was a pleasure working with you, Breanna.