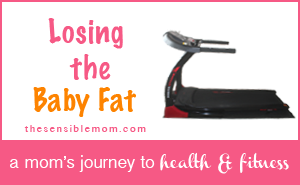 Its been way too long since I've updated on my weight loss progress. The truth is, there isn't much to report. I haven't lost ANY weight since my last update.
I think after I lost the 30+ lbs. from the pregnancy, my body has decided that for me to lose any more weight, I'm going to have to put up a fight.
Fight, I will.
I weighed in at 215.5 lbs. yesterday morning, so at least I haven't been packing the pounds back on. I was a little concerned about my weight during our trip to Georgia because of all the eating out that we did. But I managed to eat salad a few times, and I had the veggie omelet every morning during our 3 day hotel stay at the Embassy Suites (they make omelets to order) in Georgia. I also decided to skip the breakfasts at the hotel we stayed at on the way to and from Georgia. The breakfasts there consisted of egg substance, not-so-tasty waffles, and lots of sweet baked goods.
So, all in all, I made it through the trip unscathed! 🙂 I did enjoy lots of McDonald's coffee, Chick-fil-A, and the Mellow Mushroom (pizza joint in Georgia) cheese sticks.
I do notice that my clothes are fitting better, and I can actually fit and feel good in two pairs of jeans that I hadn't worn in ages.
I started counting my calories yesterday, and just counting for one day has been eye opening as to how easily the calories add up. I lost weight in the past by counting my calories, so I'm going to give it a whirl again. I am nursing Elisabeth, though, so I'm keeping my calorie intake on the high side at around 1,900 calories.
In all the craziness, I have been failing at keeping up with daily, intentional exercise. I'm going to be more intentional about exercise this week. I have a plan to get on the treadmill at least 4 times this week, and we are going to try to squeeze in a visit to the zoo, which usually results in around 2 hours of walking.
Here are my stats:
Current Weight: 215.5 lbs.
Goal Weight: 170 lbs.
# of total pounds I want to lose in 2012: 50lbs.
# of pounds to go until I reach my goal: 45.5 lbs.
Total # of pounds lost to date: 4.5 lbs.
I promise to be better about updating my progress from now on. 🙂