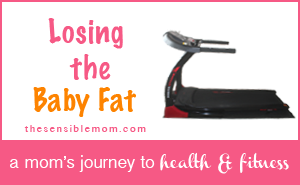 Well, like with most of my blog posts these days, I don't have a lot of time to write, so I'm going to jump right in.
Since I last updated, I've lost another .5lbs! It's not a huge loss, obviously, but it's a loss.

I weighed in at 208.5 lbs. this morning.
I haven't weighed this amount since shortly after I gave birth to Nathan, our firstborn. I had ballooned up to 252 lbs. (I started at around 155lbs.) during my pregnancy with Nathan, and got down to 192 lbs. after he was born. But then I stopped losing the pregnancy weight and started to see the scale go back up!
In the wrong direction.
I think I got to around 200-something and then started on Weight Watchers. I remember being 208 lbs. while on Weight Watchers. This was back in 2000.
12 years ago.
Wow.
I didn't stick with Weight Watchers, and after losing around 10lbs. on the program, I quit. The weight loss also quit. No big surprise there.
Fast forward to May 14, 2012, and I am finally down to 208.5lbs. again! It's been too long!
But I'll take it.
And I'm going to keep on working to lose the rest of this weight.
We are juicing regularly, which I'm loving immensely. Today, I drank an entire 1lb. bag of carrots & an apple. Yum! It was soooo good. I also made fresh apple juice for Breanna, and I'm happy to see her requesting juice regularly. We still don't have the entire family juicing, but we will…..little by little.
Anyway, here's what my progress looks like:
Beginning weight: 220 lbs.
Current Weight: 208.5 lbs.
Goal Weight: 170 lbs.
# of total pounds I want to lose in 2012: 50lbs.
# of pounds to go until I reach my goal: 38.5 lbs.
Total # of pounds lost to date: 11.5 lbs.
Are you trying to lose weight this year? How is your progress going?

Related Posts