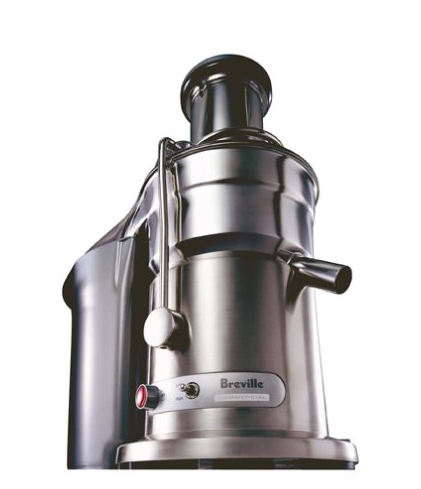 I'm planning on sharing my weight loss post tomorrow. In the meantime, I wanted to share the kind of juicer we've been using to make fresh juice to drink in the morning and throughout the day. It's called a Breville Juicer.
It's the same type of juicer that was used in the movie that made us venture into juicing in the first place. The movie is called, "Fat, Sick, & Nearly Dead." I won't go into a lot of detail about the movie, except to say that it was one of those eye-opening movies for us – much like when we first watched the movies, "Food, Inc." and "Food Matters."
Anyway, we've been using the juicer nearly every morning to make fresh juices, and Ruben, my husband, has done 2 short juice fasts. Since we've moved to Georgia and started getting back to healthier eating along with juicing, he has already lost nearly 10 lbs.
Don't you hate it how guys can do that?
Kidding.
But this is a great juicer, and since I'll be sharing more about our juicing experiences plus recipes, I wanted to write a post to share the type of juicer that we are actually using.
On a side note, if you were thinking about buying this juicer, it seems to have a pretty long shipping wait on Amazon. When we wanted to buy it, it was completely out-of-stock (on Amazon & other websites), so we ended up going through ebates and purchasing it on the website, Sur La Table.
I'm looking forward to sharing more about juicing with you guys!
*This post contains affiliate links.