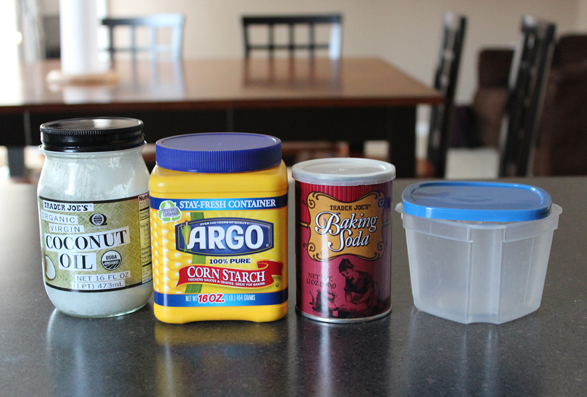 This year my goal is to try more DIY projects than I have in the past.
So far, I've made homemade hand soap, which was a huge success. Since we made our first batch in February, we've kept using it and continue to make more when we start to run low. We haven't purchased a single bottle of store bought hand soap since we started using our DIY version, so I definitely consider the hand soap a success.
The homemade hand soap was February's DIY project. I have yet to post on March's project, but it was a flop for me. I'm planning on posting about that soon.
April's project was homemade deodorant (recipe from Green Your Way), and this is what I'm going to talk about today. Our homemade deodorant was…..a smashing success!
The recipe is so simple, yet effective (and you know we need 'effective' when it comes to deodorants :-)). I've been using the deodorant for about a month now, and I love it. I honestly can see this homemade recipe replacing our store bought deodorants.
Ruben and I have been using Tom's of Maine deodorant and Crystal for our store bought versions, because both the Tom's of Maine & Crystal deodorants are aluminum-free, which is important to us for health reasons. Aluminum in deodorant has been linked to cancer. Yikes.
And while we like both the Tom's of Maine & Crystal deodorants….we are not truly 100% satisfied with either brand.
Enter the homemade version.
I love it.
Plus, it's so easy to make, a 9yr. old can do it. Breanna, our 9yr. old daughter, made the deodorant for us while I supervised. She likes creating things in the kitchen, whether it's a yummy new recipe or a DIY project, she's our girl!
Plus, it counts for her school time. Bonus for her.
Here's the recipe:
Ingredients
1/4 cup baking soda
1/4 cup corn starch
5 tablespoons coconut oil
Instructions
Combine the baking soda and cornstarch in a bowl. Then mix in the coconut oil. Transfer deodorant to an airtight container.
To use, put a little deodorant on finger tips and apply.
http://thesensiblemom.com/2012/06/diy-homemade-deodorant/
Here's what the finished product looked like for us: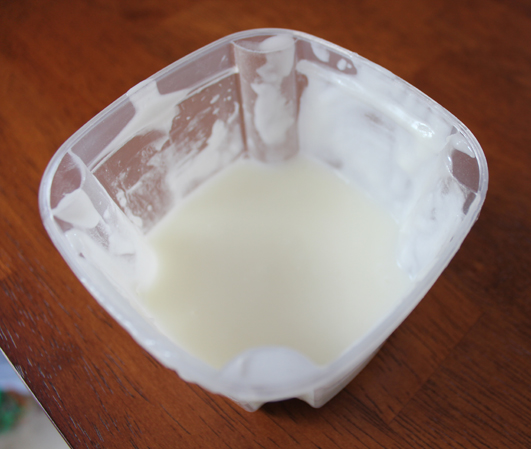 The deodorant in the container I ended up storing it in: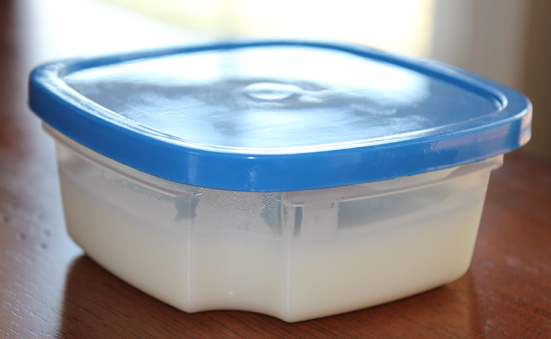 Have you tried any DIY projects lately?
Side note:
I haven't any problems storing the deodorant in this Georgia heat….meaning that my deodorant, which is stored on our bathroom counter in our sometimes very HOT upstairs living area, hasn't liquified (since it's made out of coconut oil). But if you do find this is a problem for you, just try to store it in a cooler area.
Update: I created a How To Make Homemade Deodorant Video Tutorial for you as well.