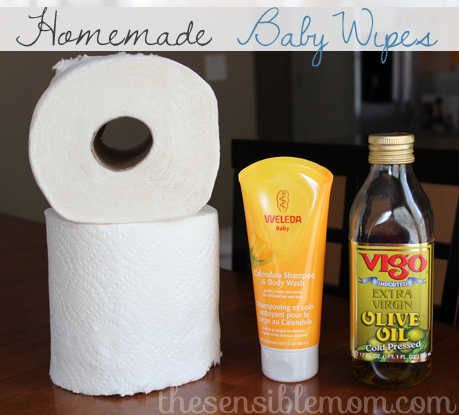 Homemade baby wipes. I never would have thought of making homemade baby wipes for my firstborn, twelve years ago.
It has taken me 12 years and 5 children to finally make homemade baby wipes.
And it was so easy. A 9 yr. old can do it. (except for the part where you need a very sharp knife to cut the roll of paper towels in half – do not let your 9 yr. old do that :-))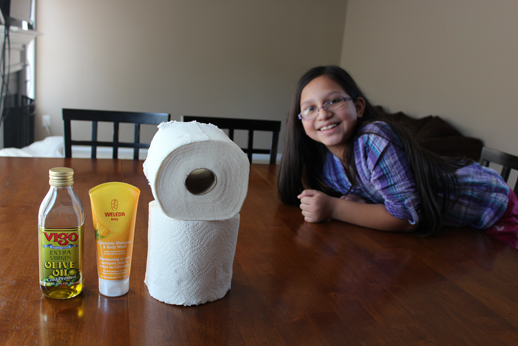 Here's how we made our baby wipes:
[amd-recipeseo-recipe:4]
Here's what our finished baby wipes looked like in the container: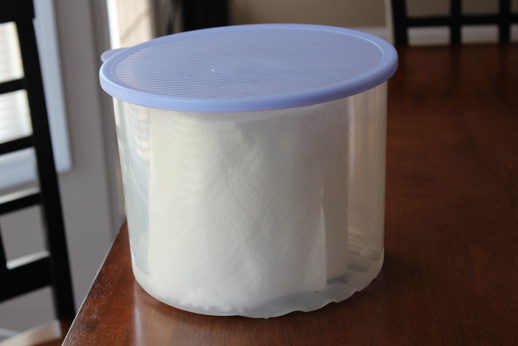 The picture only shows one half-roll, but we ended up storing both half-rolls in the container pictured. They fit snugly together.
How do we like our homemade baby wipes?
They're great. They get the job done, and they're not full of chemicals, which is the best part. We've been using the wipes for about 1.5 weeks, and they've stayed moist like the store bought baby wipes. No drying out.
Overall, a big thumbs-up! And we will be making these again.
Side notes:
You don't have to store the baby wipes in plastic containers. Large plastic bags would work great, too. In fact, storing them in plastic bags would make carrying the wipes around in a diaper bag a lot easier.
We used cold-pressed olive oil, but you can also use baby oil.
We used Weleda Baby Calendula Shampoo & Body Wash to make our wipes. It's free of synthetic fragrances, and it was on clearance at Publix.
Have you ever made homemade baby wipes? Have you made any DIY projects lately?
See more of my DIY projects.
Would you love to have more recipes like this one for other DIY homemade health and beauty products? Snag my new ebook with 21 easy recipes for only $4.99 $3.99.