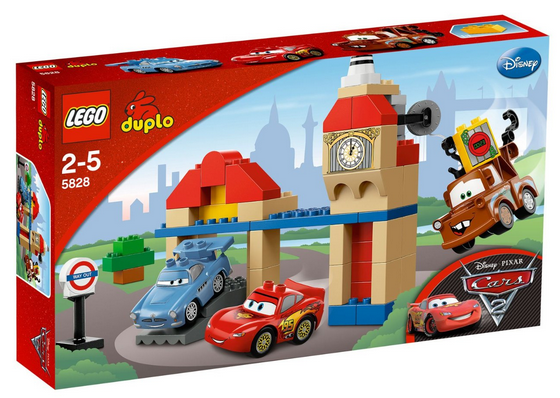 In honor of our new family YouTube channel, Brick Family TV, I'm giving away a LEGO Duplos Cars set! It's the LEGO Duplo Cars Big Bentley Set pictured above. It sells for $57.75 on Amazon right now. My kids have this set, and it gets played with every single day.
All you have to do to win this is subscribe to our Brick Family TV channel on YouTube, and let me know on the Rafflecopter below. That's it!
What is Brick Family TV?
We share LEGO reviews on our channel. Super, amazing, wonderful – LEGO reviews!
So far, we have 15 videos uploaded, and we'll be adding new videos each week. We are continuing to make our channel better and better with each new video that we add.
I'll even be getting in front of the camera for some of the reviews in the future. I will be known as 'Brick Mom,' so you can watch for those!
Here's How to Enter the Giveaway:
Just follow the instructions on the Rafflecopter, and subscribe to Brick Family TV.
This giveaway will run from today, December 4th, until Monday, December 10th. The giveaway is open to US Residents only, ages 18 years old and above. The winner will be randomly chosen. I hope it's you! I will send the winner an email within 48hrs. of the giveaway's end to let them know they've won!
This post contains my Amazon affiliate link.