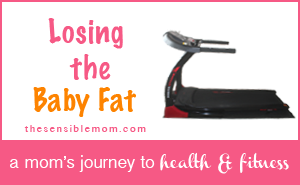 Thank you to everyone who followed my posts last week during my partial juice fast.
If you read the title of this post, you already know how much weight I lost — a total of 4 lbs. last week!

My eyes were wide when I looked down at the scale this morning. I wasn't expecting to see that I'd gone from 192.5 lbs. to 188.5 lbs. in one week.
And I did it without starving myself, as you all well know, because I shared all of my meals with you.
This week, I'm still going to juice as often as I can, and I'm going to start walking on the treadmill. On Sunday, I was able to unpack the last huge box that was left on the treadmill, so now I have no excuse as to why I can't get on and start moving.
I also have an accountability partner in my friend, Patty, and we've agreed to email each other once a week to see how we've done with our weight loss goal for the week. My goal this week is to walk on the treadmill 4 days. Knowing I'm going to check-in with Patty next week is definitely going to help me to stay on track with this goal.
 And now here's what my weight loss progress looks like so far:
Beginning weight: 192.5 lbs.

Current Weight: 188.5 lbs.

Goal Weight: 152.5 lbs.

# of total pounds I want to lose in 2013: 40 lbs.

# of pounds to go until I reach my goal: 36 lbs.

Total # of pounds lost to date: 4 lbs.
How is your weight loss progress coming along?

Related Posts