I am a member of the Collective Bias®  Social Fabric® Community.  This shop has been compensated as part of a social shopper insights study for Collective Bias®  and Neptune Retail. #EverydayDairy #cbias #SocialFabric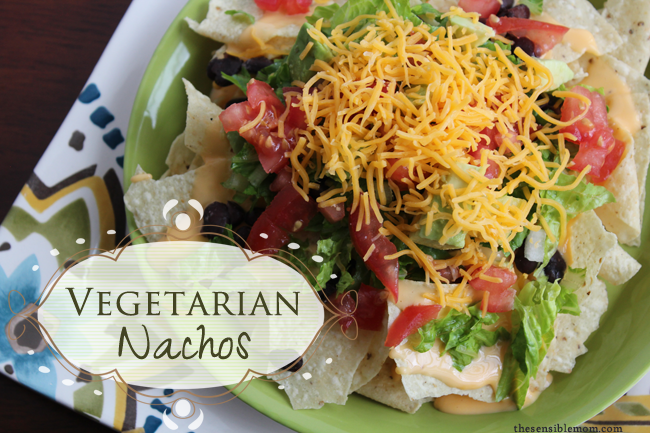 Tortilla chips are pretty much a staple in my home.
We eat them all the time, and with five kids, well, you can imagine how many times a day the kitchen floor needs to be vacuumed as a result. That doesn't deter us, though. (I just have my 13 year-old son vacuum.) No, we love our tortilla chips, and while munching on them plain is good, creating recipes to eat them with is even better.
Vegetarian Nachos & Everyday Dairy
My latest recipe creation using tortilla chips, black beans, shredded cheddar cheese, veggies, and classic american cheese is vegetarian nachos. This recipe was inspired by a recent trip out of town. During a layover, I was looking for something somewhat healthy to eat in an airport as I waited to catch my flight home to Chicago. I decided to order vegetarian nachos from one of the vendors selling food.
Talk about delicious. Those nachos were sooooo good. I snapped a picture of them with my phone and decided I'd try to make my own version at home. And I did. I'm going to share my recipe with you, but honestly, these nachos are so versatile that you can make them any way your family likes them. You could even add toppings like guacamole, salsa, or pico de gallo.
Here's my recipe (exact measurements are not necessary):
Ingredients
tortilla chips
nacho cheese (see recipe below)
black beans, rinsed and warmed through
romaine lettuce, chopped
tomato, diced
onion, diced
avocado, diced
cheddar cheese, shredded
Instructions
Lay a bed of tortilla chips down on a plate (warm the tortilla chips in the microwave for 15-30 seconds, if desired).
Pour the nacho cheese sauce over the tortilla chips.
Top nachos with black beans, romaine lettuce, tomato, onion, avocado, and cheddar cheese.
http://thesensiblemom.com/2013/06/recipe-for-vegetarian-nachos-and-everyday-dairy/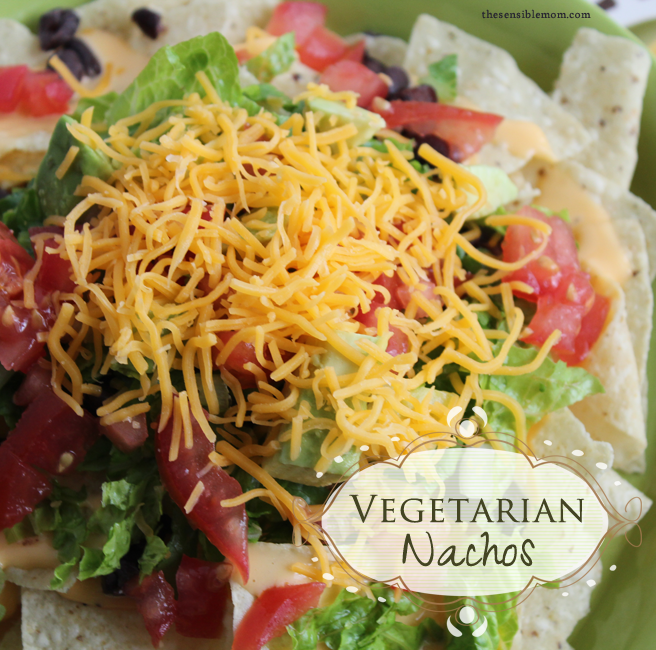 Here's the Nacho Cheese Sauce Recipe:
Ingredients
1/4 cup milk (I used almondmilk)
10 slices of american cheese singles
pinch of pepper
Instructions
In a saucepan, heat the milk over medium low heat just until it's warm.
Then add the slices of cheese, one at a time, stirring constantly.
Once the cheese slices have melted, remove the cheese sauce from the heat, and let it sit for two minutes to thicken.
Stir in a pinch of pepper.
http://thesensiblemom.com/2013/06/recipe-for-vegetarian-nachos-and-everyday-dairy/
Saving on Everyday Dairy
In order to create these fabulous nachos, I took advantage of a great promotion that my local Safeway affiliate store, Dominick's, was having (actually, it's still going on). They've included a variety of 'everyday dairy' items in a promotion where you receive a $5 coupon at the register when you spend $15 on participating dairy items. Dairy substitues like almondmilk are also included in the sale. I love that.
You can see my shopping trip (and even a couple of pictures of my family's recent visit to Chicago) here in my Google+ story.
Summer Classics
After I got home from the store, I noticed that I had brought home foods that were either classic summer foods or ingredients that could be used to create delicious summery meals. Let's just say my kids were pretty happy. 🙂
Here's a little inspiration for meals or snacks that you might incorporate into your summer routine:
Grilled Cheese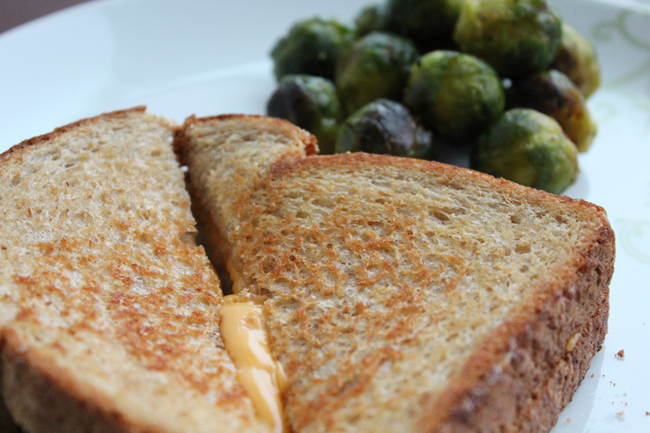 Adult Grilled Cheese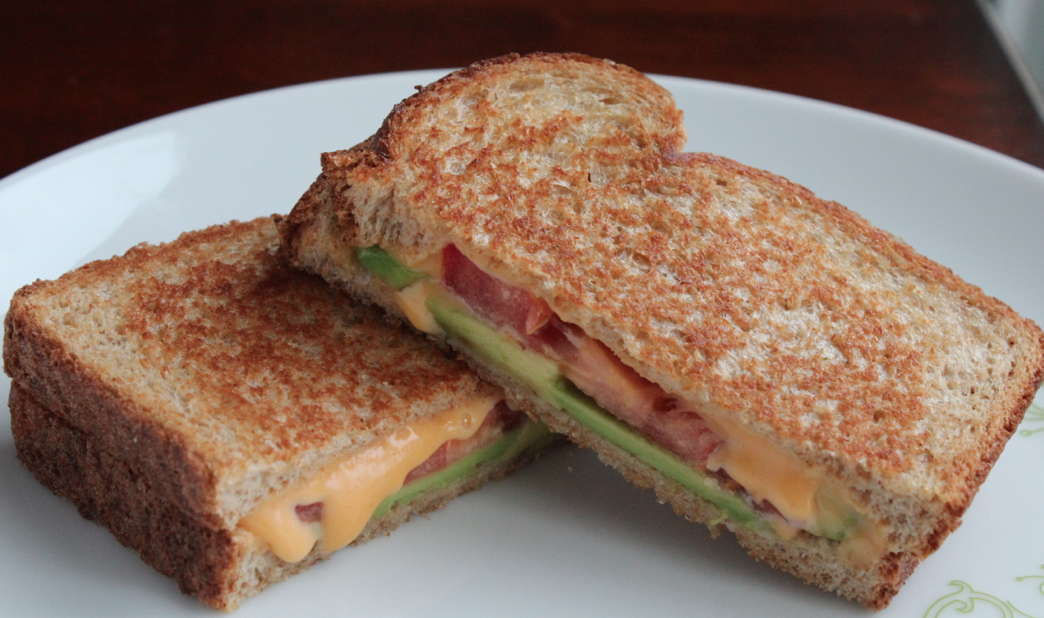 Ice cream bars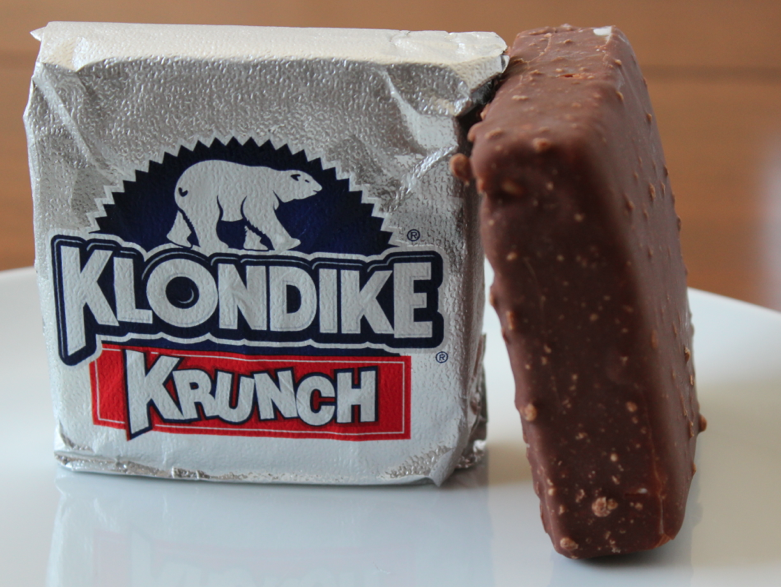 Orange juice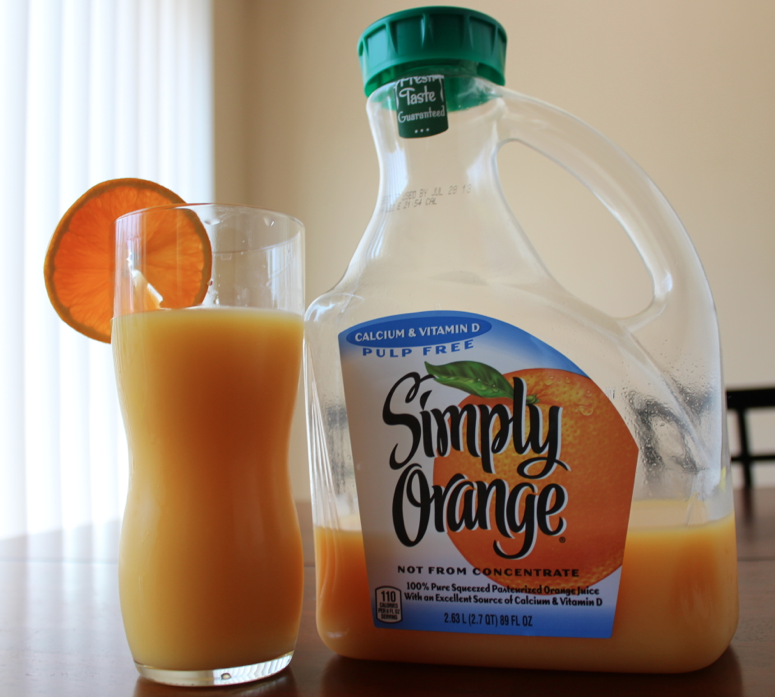 What are some of your favorite summer foods? What foods are you most excited about this summer?
You can find even more great recipes and ideas on the Everyday Dairy website. You can also follow Dominick's on Facebook and Twitter for their latest updates.