My kids enjoyed the science projects in the BabbaBox that I received to review.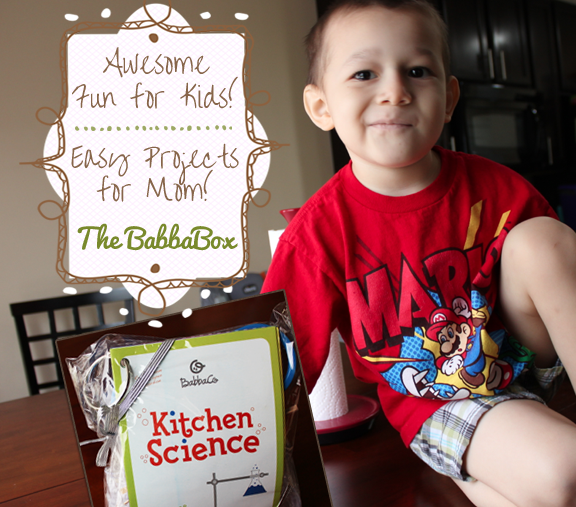 I'm not the craftiest or most creative mom on-the-block.
I want to be. I've tried to be. But I'm not. My Pinterest boards are a reflection of that.
I don't pin many kid's crafts or science projects unless they look ridiculously fairly easy to manage. Oh, and with five children, being creative and planning a homemade project needs to be well-thought out in advance or else there will be chaos and probably a few tears shed…by me…not the kids.
Kidding. The kids totally start crying, too. 😉
Fun Science Projects for Kids
In order to create awesome crafts and science projects with my kids, I rely on a solution like the BabbaBox. I've talked about how we've used the BabbaBox in the past, and if you're not familiar with what a BabbaBox is, here's a simple explanation:
BabbaBox is a theme-based box delivered to your door that allows you to enjoy a little convenience and inspiration! You receive fantastic monthly activities with all the materials you need to create fun projects and memories with your children.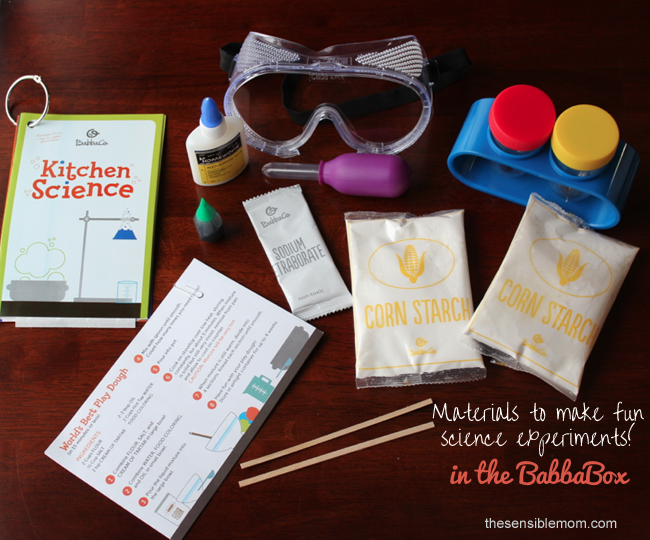 Kitchen Science BabbaBox Projects
We had the opportunity to take on four fun science projects found in the Kitchen Science BabbaBox, and I was surprised by how easy all of the projects were. We started by making a homemade bouncy ball that actually works!
David, my four-year-old, loved this project.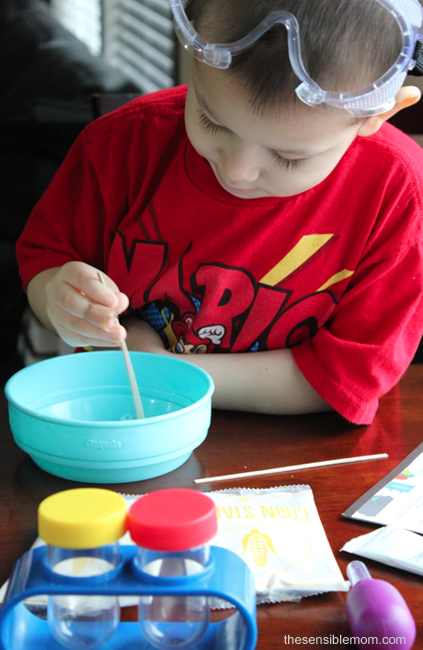 The ingredients that we needed to create the bouncy ball were included in the BabbaBox kit. I like that I didn't have to run to the store to get anything else for this project.
Here's what the Bouncy Ball looked like before the ingredients all came together: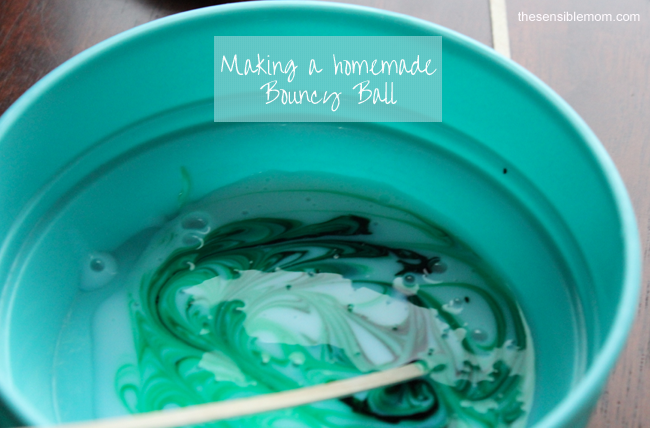 Here's a picture of our finished Bouncy Ball: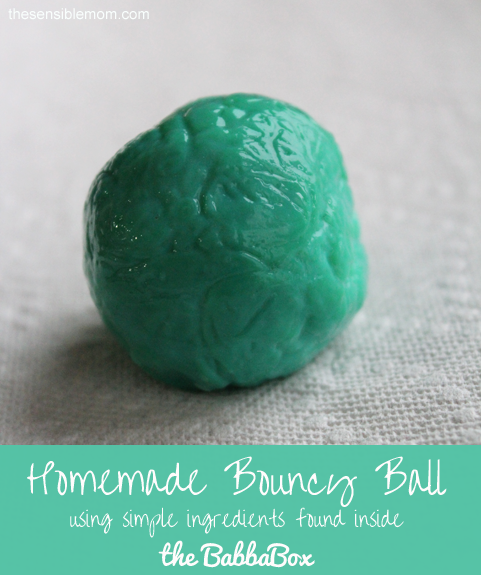 Magic Mud 
This was probably my favorite project — Magic Mud. This stuff is SO cool!
Isaac created the magic mud, and we were able to save it and use it beyond one day, which was nice. When you think of magic mud, think of quicksand. It's like that. I know we'll be making this again!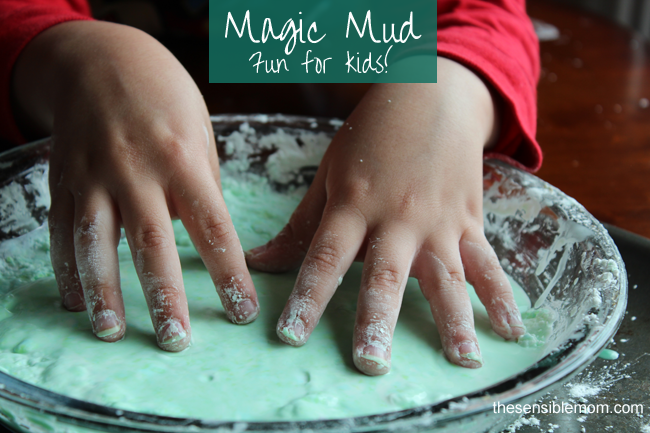 Lava Lamp
Breanna made a homemade lava lamp.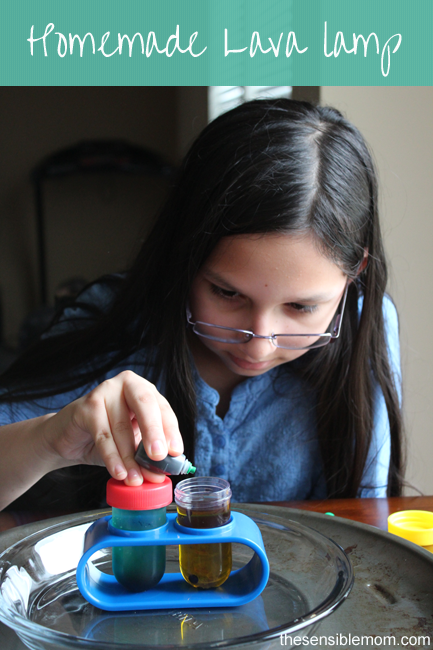 She was happy with how her homemade science project turned out, and we had fun tilting it back and forth afterwards. I remember having a lava lamp as a kid, and it was fun to be able to make one on our own and get a better understanding of how it works.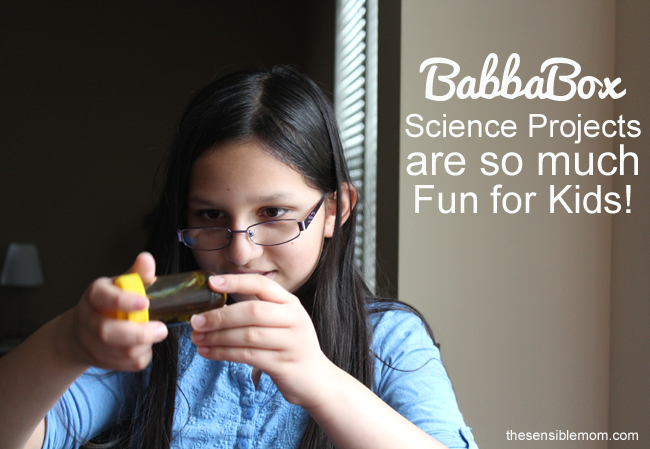 Here's a close up shot of our homemade lava lamp: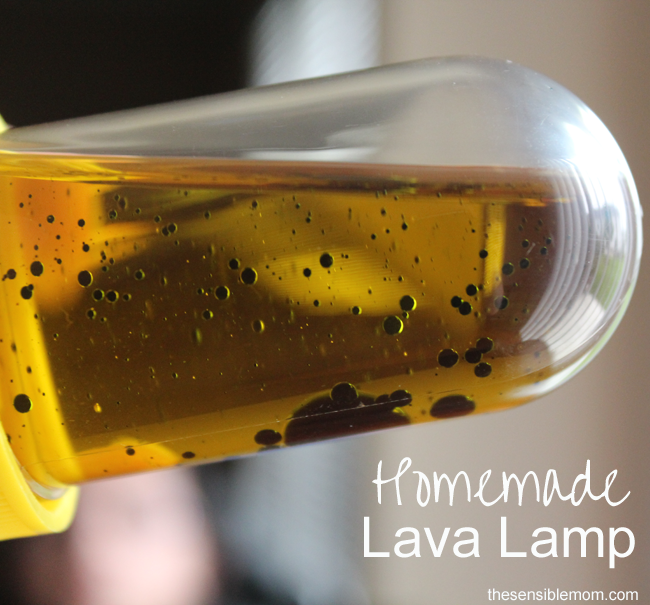 Volcano
Isaac was extremely excited to take part in one of the best science projects in the world — the homemade volcano. This is a must-do project with kids. It's so easy and fun!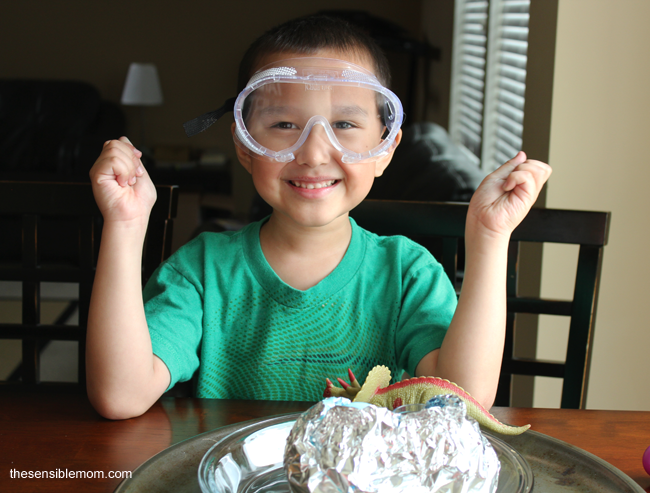 The BabbaBox instructions recommended having a toy dinosaur near the volcano for greater effect. This is optional, but it wasn't for us. 🙂
Here's our volcano erupting: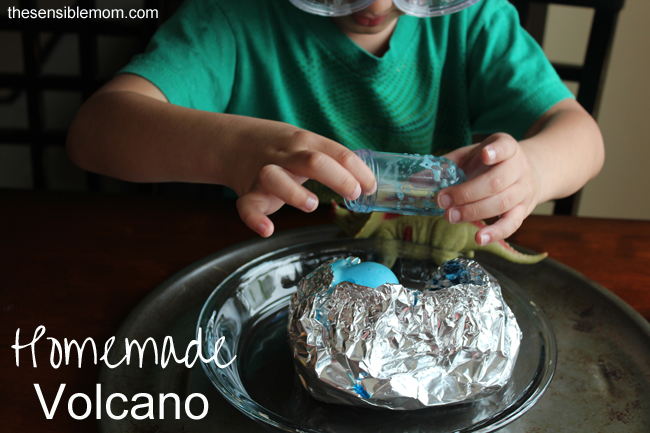 The dinosaur did not escape the molten lava. Poor thing!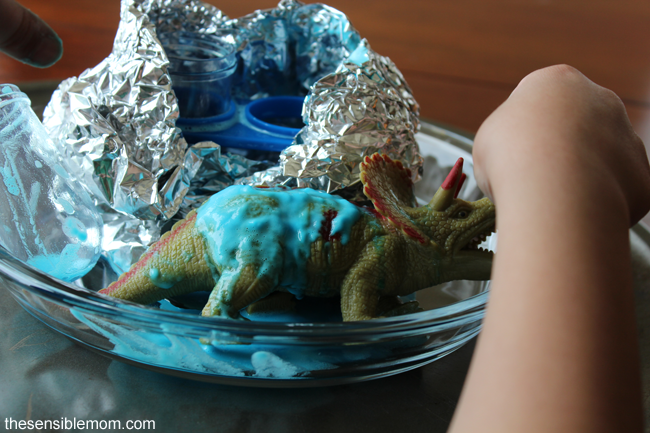 This kids had a blast with the science projects we completed using the materials and instructions given in the BabbaBox.
And I'm looking forward to making the final recipe with them for the "World's Best Play Dough." It sounds pretty great!