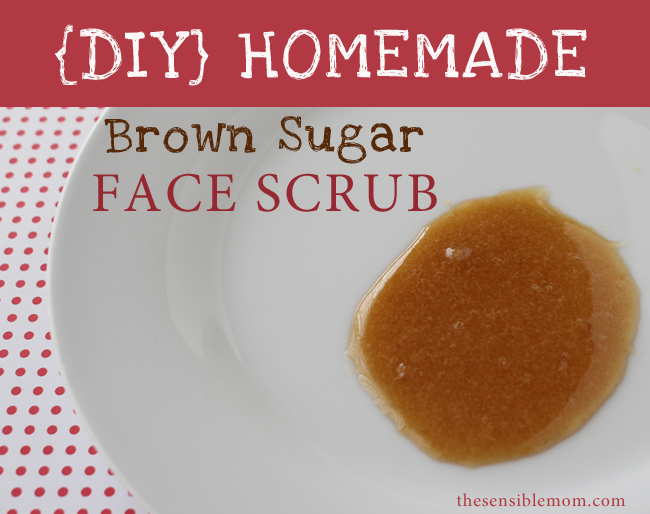 I'm a huge fan of face and body scrubs.
If you've never tried them before, let me tell you, they are awesome! After just one application, you can have fresher, healthier looking skin because of the way sugar scrubs exfoliate those dead skin cells.
The best part is that you can easily make homemade sugar scrubs using everyday items in your kitchen pantry. And your homemade scrubs will cost a fraction of what you'd pay at the store. Have you seen the prices of sugar scrubs in stores? Yikes!
Brown Sugar Face Scrub
I'm hoping to start sharing one DIY recipe each week here on The Sensible Mom, and since sugar scrubs are so amazing, I thought I'd start there. You may remember the last scrub recipe I posted for homemade peppermint sea salt foot scrub. Today's recipe is just as wonderful, except that it's for your face.
And it involves only two simple ingredients, honey and brown sugar.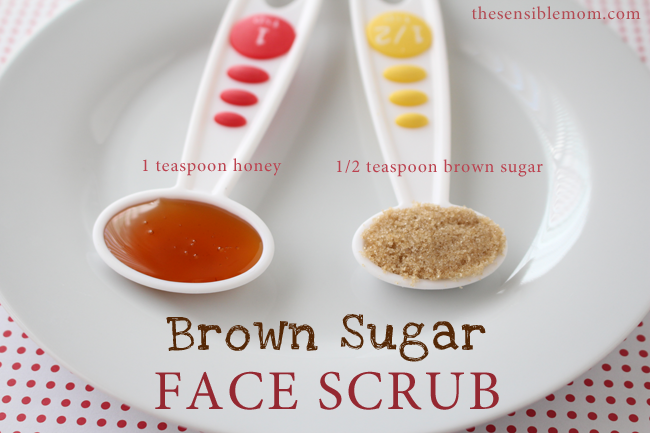 You combine the honey and brown sugar to make a single application of the face scrub. I don't use it everyday, so I prefer to make only one application at a time. It's super easy to make this face scrub, though, so I don't mind. 🙂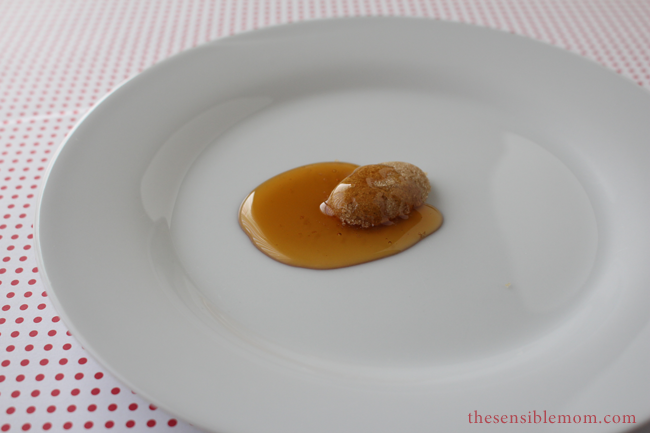 Here's what the end result looks like.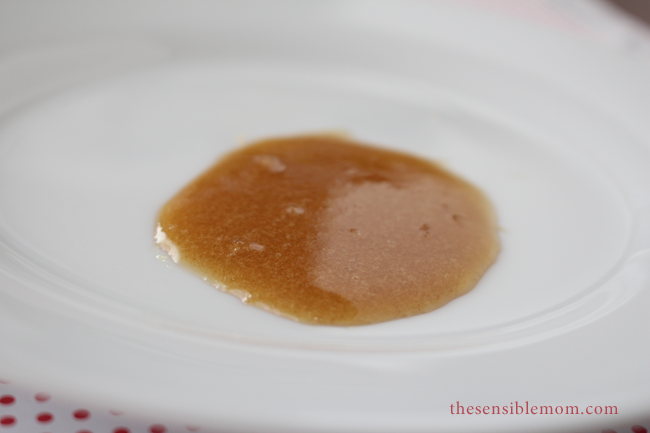 To apply, you simply pull back your hair (highly recommended), and then gently rub the brown sugar scrub all over your face. When you've finished, rinse your face and feel how much smoother your skin is when you touch it.
When I used this scrub, I noticed that my skin looked cleaner and totally refreshed right after I rinsed. That feeling carried over into the next day.
Here's the recipe for my homemade Brown Sugar Face Scrub
Do you use face scrubs? Have you ever tried making your own homemade scrubs?