Have you and your kids reserved tickets to see Disney's latest movie, Planes?
Coming from the super successful Cars franchise, this movie is destined to be a new favorite among Disney fans. And in anticipation of the movie's August 9th release, Disney has created activities that the whole family can enjoy!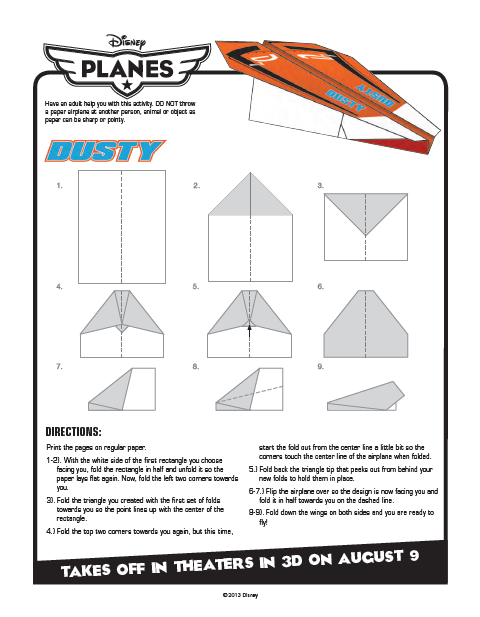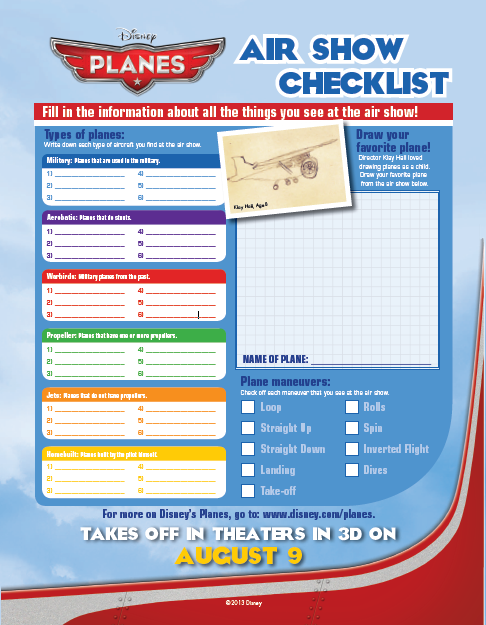 Create your own Racing Plane and compete in the Racer Game. Choose a paper plane template from six different Plane characters (complete with individual folding directions – which can always be a bit tricky!), then head outside for a family competition.
For those that love to color, choose one of the Coloring Pages that highlight four of the main characters from the movie.
Check out Disney's schedule of international Air Show Times. If you have never been to an air show before, you must go! It is exhilarating to have the fast jets whiz over your head. Plus, most air shows display retired military aircraft and allow you to walk through them. If you are not near one of the shows listed, do not fret! It is by no means an exhaustive list. Spend a few minutes doing a little internet research for air shows in or near your area.
When your family goes to the Air Show, don't forget Disney's Planes Air Show Checklist! Search the runways for planes that are used in the military, planes that have one or more propellers, or planes that are made by the pilot himself. You even have a space to draw your favorite plane of the day and track all the different plane maneuvers you witness in the skies overhead.
Do you have fond memories of attending air shows as a child – or as an adult? Please share!