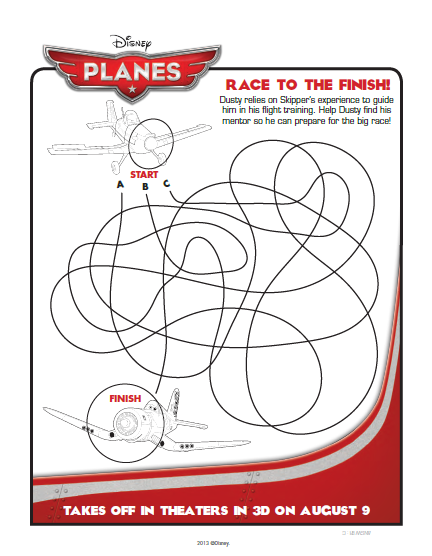 The new Disney movie, PLANES, flew into theaters on August 9th. Who of you has already raced off to see it?
Disney PLANES Printable Activities for Kids
Today, we have more fantastic PLANES printable activities for your kids to enjoy! (If you missed the ones we posted prior to the movie's big release, you can check them out here.)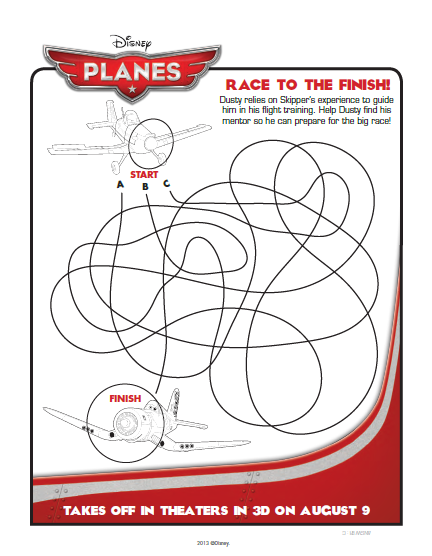 Fly Dusty through some daring airplane maneuvers to reach his friend in the maze game, Race to the Finish!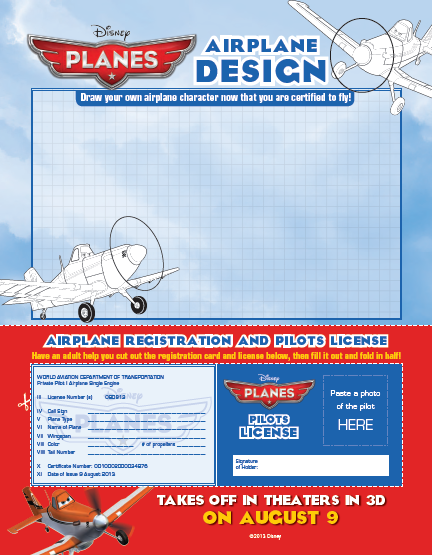 Do you have a burgeoning artist or two in your ranks? Let them Design an Airplane, and then Create A Pilot's License so they can "legally" fly their creation!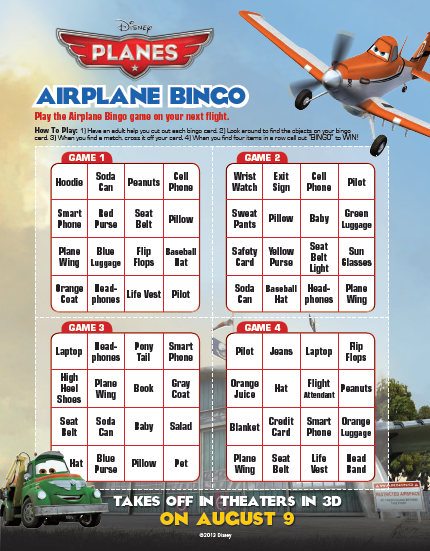 On your next flight be sure to pack your Airplane Bingo cards! Keep your eyes peeled for such items as an airplane wing, flight attendant, and peanuts. This should keep the kiddos occupied for a bit. Just be sure to prep them on how to quietly yell "Bingo!" (if that's even possible!) or come up with a special code action such as flipping over an empty cup on their tray table.
I hope you and your family enjoy these great free activities!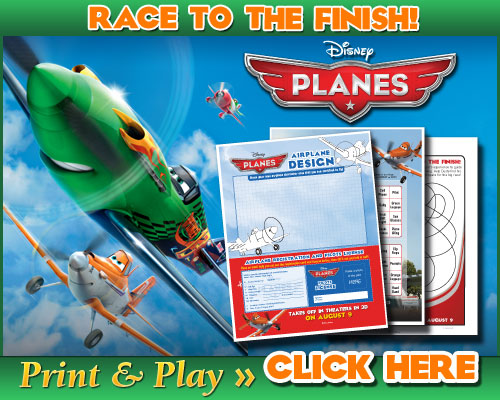 Have you seen the new PLANES movie? How does it rank with your other Disney favorites?