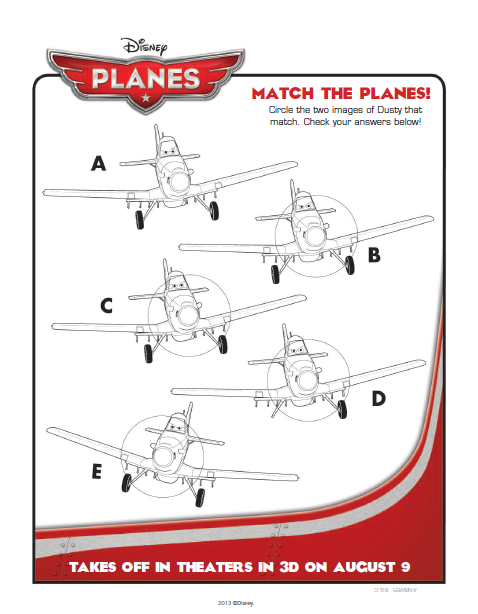 This week I am bringing you really great links for Disney's new movie PLANES! There are more printable activities for kids in addition to some fantastic Disney videos and online games.
Printables
This week help your child find Dusty's matching pair in Match the Planes.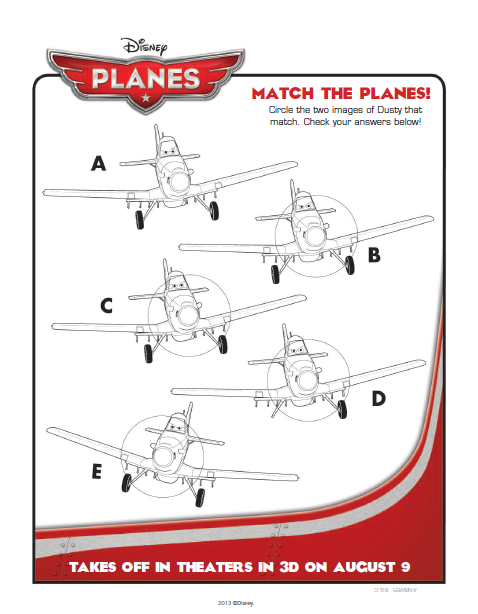 Then pull out the craft tees and the spray paint to create a Jolly Wrenches Squadron T-Shirt.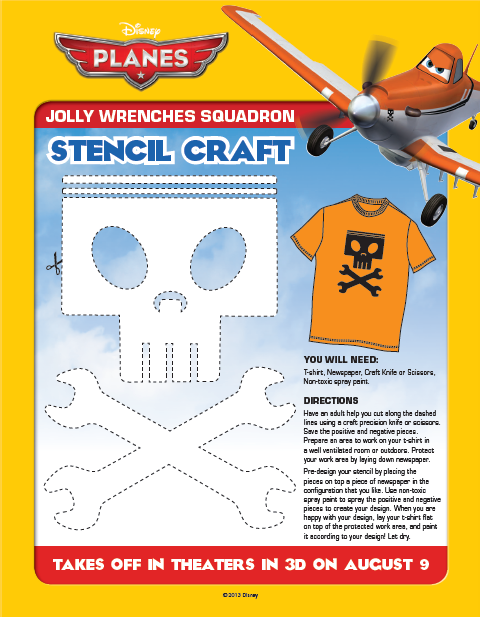 Click on the graphic below for both activities!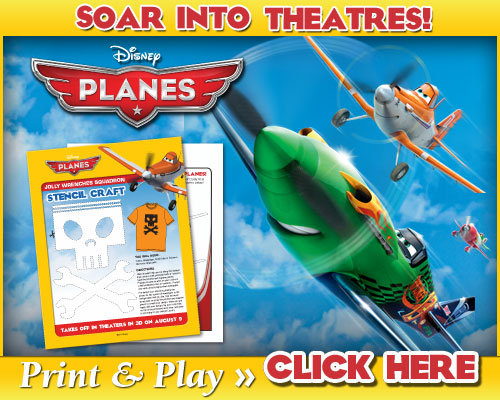 Videos
While your new PLANES apparel is drying, head on over to Disney's FlewTube Videos. These videos are so great! There are a number of videos that include PLANES inspired recipes, clips from the new PLANES movie, and interviews with model airplane enthusiasts. You could literally spend hours on this site.
Leave it to Disney to create an appetizing smoothie with the word "mulch" in its title. The Vitamin A Mulch Smoothie looks crazy delicious! As do Dusty's Rice Crispy Treats.
There are also a wide variety of paper plane video tutorials. I wish I had access to these tutorials when I was kid. All the other kids knew how to make super cool paper planes, as they show in the videos, AND they always beat my generic paper plane.
I have to say, though, that I have perfected my generic paper plane over the years and have since won several competitions as an adult. However, below is a link to one of the "fancy" paper planes that I am going to practice and save for my next competition!

In addition to the recipes and paper plane tutorials, you will find numerous clips of various plane facts. One of the video clips I found most entertaining showed the World's Longest Paper Plane Flyer attempting to beat his own Guinness World Record for Longest Flying Paper Plane of 27.91 seconds!

You have to go check out the rest of the Disney's FlewTube Videos. You and your kids will  have so much fun discovering all kinds of fun facts and recipes!
Online Games
In these online games, you and your kids can help Dusty train and qualify for the "Wings Around the Globe" rally in Propwash Pursuit.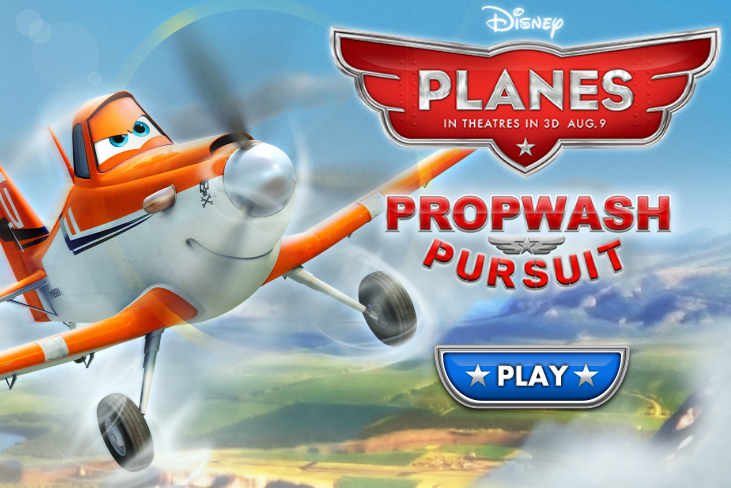 Then head on over to Jet Stream Racers to race in the rally and be crowned "champion of the skies!"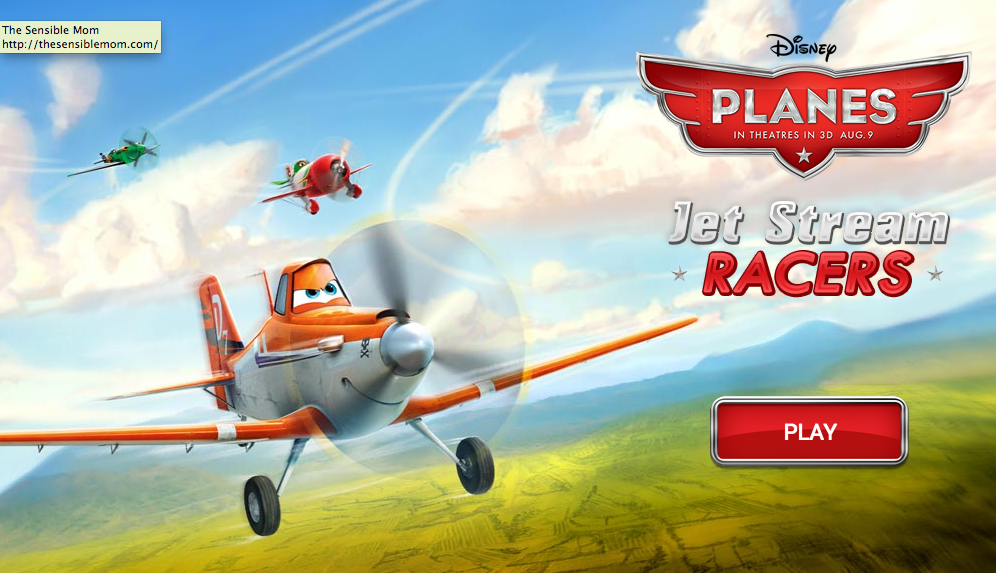 I hope you enjoy all of these fantastically free activities and videos from Disney!
Let me hear about your favorite FlewTube video!