I participated in a campaign on behalf of Mom Central Consulting for Sprint.
I received product samples to facilitate my review.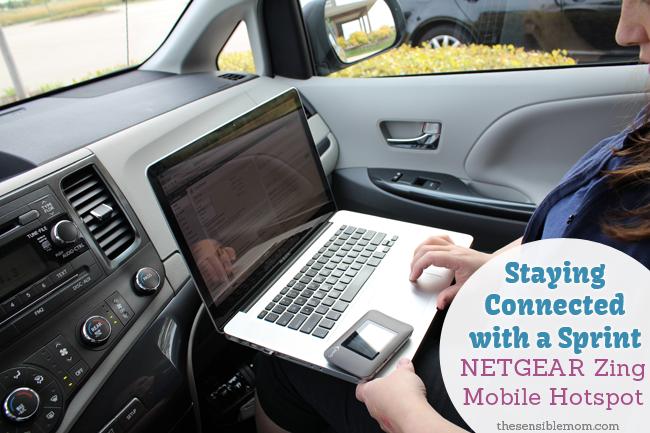 Blogging and staying up-to-date isn't easy these days.
Now that school has started again for the kids (at home) and with David's frequent hospital visits for blood and platelet transfusions, I have to be creative and find new ways and pockets of time to blog, return emails, and connect with others online.
I don't have a choice really.
Blogging is my job, and I love it. I want to continue to blog even through the craziness of homeschooling three kids and the gut-wrenching pain we're experiencing as we walk through the reality that my son has a rare disease and unless the Lord miraculously heals him (and I believe He can) will require a bone marrow transplant.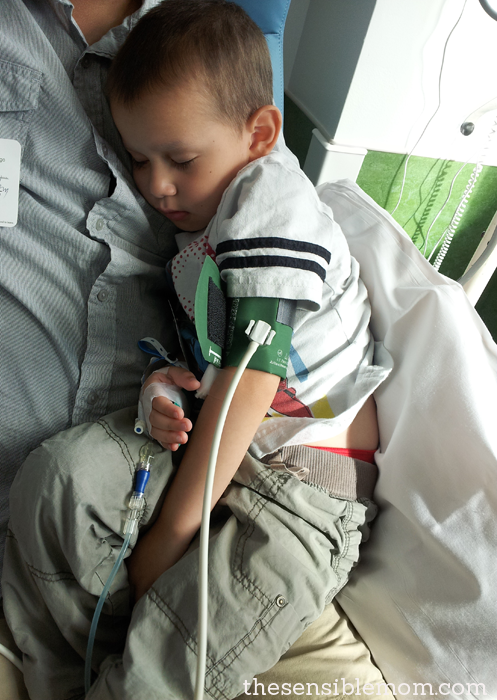 Catching up & Staying Connected with a Hotspot
Life is hectic and unpredictable, but one thing that's helping me stay afloat with when it comes to working online and connecting with others via email and social media is a little device I've long wanted — a mobile hotspot.
Actually, it's a Sprint NETGEAR Zing Mobile Hotspot with a color touchscreen.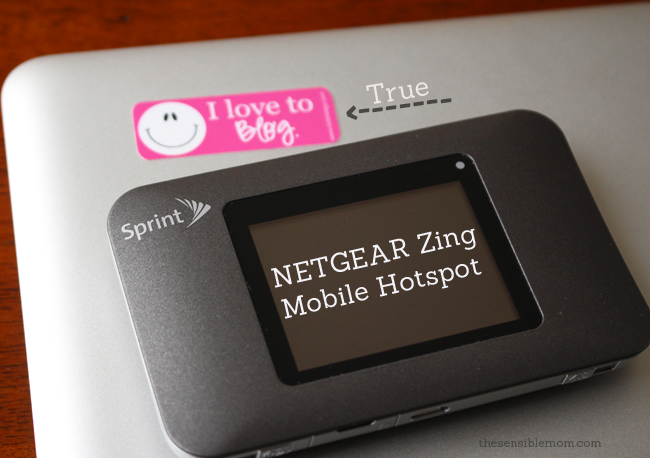 How I Use a Mobile Hotspot
My absolute favorite way to use this hotspot is in the car. In the past, I've taken my computer with me on long car rides, and I've been able to power up Photoshop and edit blog post images as we drove to wherever we were headed.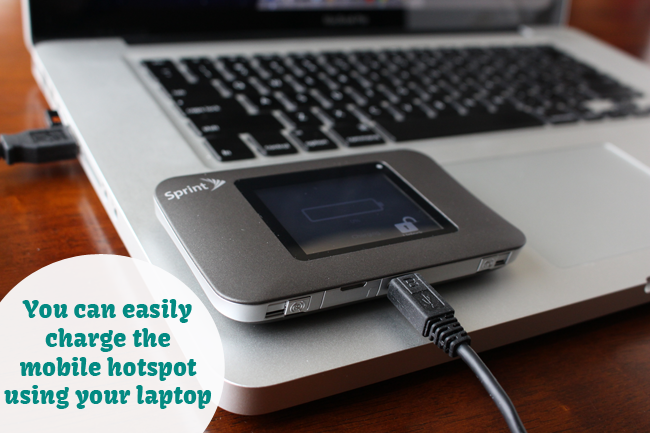 If I wanted to actually write a blog post, I had to write it in a text editor and later transfer the content to my actual WordPress editor area. For several reasons, I tried to avoid this completely and only wrote blog posts in the car when I was up against a deadline.
Now…with my NETGEAR Zing mobile hotspot, I can:

Write blog posts in the car
Connect with others on Facebook, Twitter, and other social media outlets
Return emails
Do any other online tasks I was previously unable to do before I had a mobile hotspot
I'm excited to finally have a mobile hotspot of my own. I know I had a huge smile on my face when it was out of the package, and I first laid eyes on it. 🙂
It's helping me to be more productive (my word for 2013), and it's proving to be very useful for the hour long car rides to the Children's hospital in Chicago.
Yes, I'll be using this hotspot for a long time to come.
Do you have a mobile hotspot? Have you ever considered getting one for work, school, or just because?