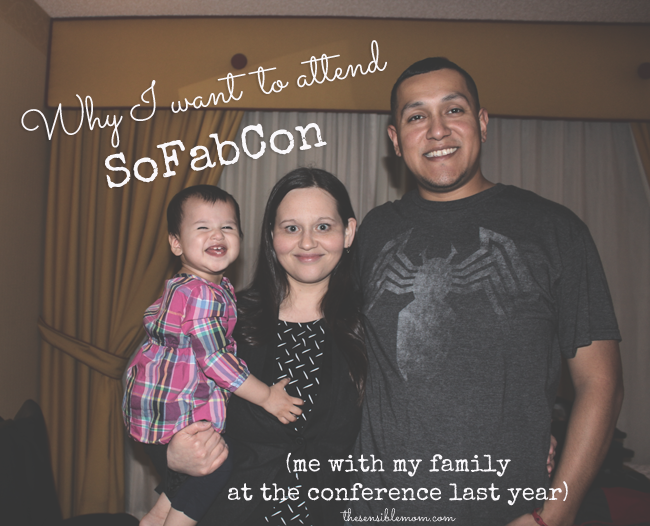 Last year, I had the opportunity to attend SoFabCon 2013. It's a blog conference organized by Collective Bias, so that bloggers have the opportunity to connect with brands, learn from their representatives, and master how to become highly-skilled professional bloggers.
We made the trip to Arkansas to attend the conference a family road trip, and it was a lot of fun. Ruben took care of the kids while I attended sessions and did some networking. In between sessions, I'd head to our hotel room to nurse Elisabeth, and hang out for a little while before the next session.
During one break, I even prepared a meal for my family. I was working on a campaign for Collective Bias and created these super easy chicken sandwiches:
All that to say, I'd love to attend SoFabCon again this year.
Why? Because first and foremost, it's an outstanding conference. Collective Bias 'gets' bloggers AND brands. This is so incredibly important, if blogging is more than a hobby for you, and you consider it your career.
Secondly, I need to get away. Life has been rough these past six months because of David's illness, and I'd love just a few days to be able to slip away to a place where I know SO MANY of the people who'll be there. My favorite part of the conference last year was meeting new people and getting to know them and their blogs.
SoFabCon = The best place for networking among bloggers
What Attending SoFabCon This Year Would Mean to Me
Going to Bentonville, Arkansas to the Social Fabric Conference would mean a time of refreshing for me. It would mean that I'd get to spend time with people who understand what I do in this online space. It would also mean that I'd have time away from home, by myself. I need a little of that right now.
What the Experience Would Empower Me to do Afterward
If you do pretty much anything online, you know that things change. This is definitely true when it comes to blogging. There are new things to be learned and new opportunities out there.
Going to SoFabCon would give me the tools I need to be a better blogger and business owner. It would enable me to become a more fabulous Social Fabric member, and the experience might even push me just a little further out of my introverted shell. 😉
I'd love to attend SoFabCon 2014!
#CollectiveBias is giving six bloggers the opportunity to win a trip to #SoFabCon14. This post is my entry, and I'm entering because I #LuvSoFab14.