I received this product for free from the sponsor of the Moms Meets program,May Media Group LLC, who received it directly from the manufacturer. As a Moms Meet blogger, I agreed to use this product and post my opinion on my blog. My opinions do not necessarily reflect the opinions of May MediaGroup LLC or the manufacturer of the product.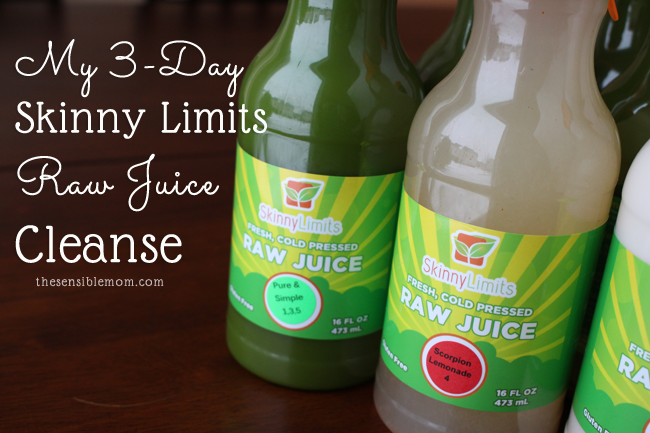 Juicing is something I've been doing for almost two years now.
But as with most other things in my life, everything changed in August 2013 when David was diagnosed with a rare blood disorder. I couldn't fit juicing in the way I once did. Life was far too unpredictable and hard to be able to juice with any real regularity. I didn't want to give it up, but then again, I didn't have time for it.
So I just let it go, and with that, I let go of any hope of being able to do a juice cleanse in the foreseeable future.
I definitely noticed a difference in my body when I stopped juicing. I still tried to eat healthy, but it's hard to eat well when you're constantly going to doctor's appointments, the emergency room, and (my least favorite) the hospital for stays that lasted anywhere from one day to one month.
Because of all this, my weight increased, and I ended up gaining around 10 pounds in six months. 🙁
Not good.
Skinny Limits Raw Juice Cleanse
Fast forward to January 2014, and things finally changed when Moms Meet offered me the opportunity to try a 3-day Skinny Limits raw juice cleanse. We were living at the Ronald McDonald House at the time as David was still recovering from his transplant, and juicing on my own was still out of the question. So, as you can imagine, I jumped at the opportunity!
With a Skinny Limits, all the work is done for you. The juices are delivered fresh and raw right to your home. I was sent a three-day supply for a total of 18 bottles of juice.
For the juice cleanse, you drink a total of six bottles of juice per day. And these juices actually taste really good.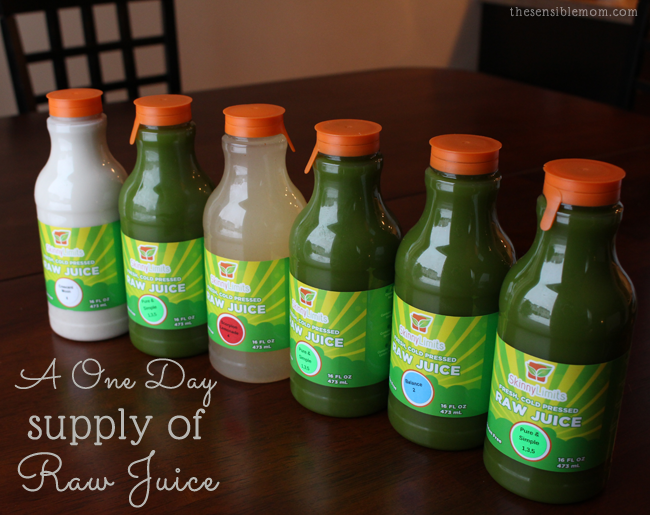 Be Sure to Read the Directions Before Starting the Cleanse
There is a method to the way you consume the raw juice. All of the bottles are numbered, and you'll want to drink each bottle of juice in the right order for the cleanse to be most effective.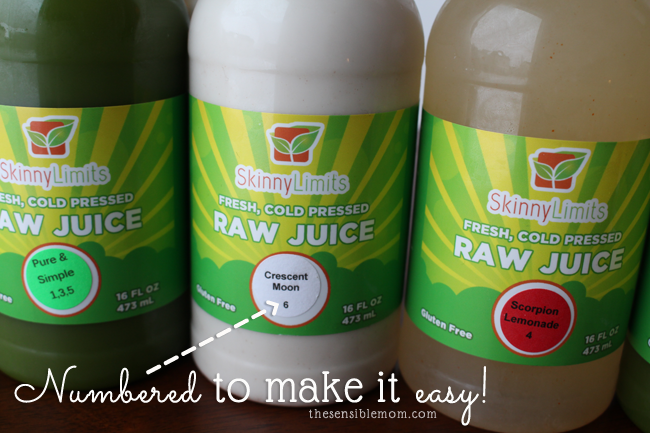 Over Ice?
I love drinking my juice over ice. You don't have to, but if you want to get a little fancy with the white Crescent Moon juice, feel free. 🙂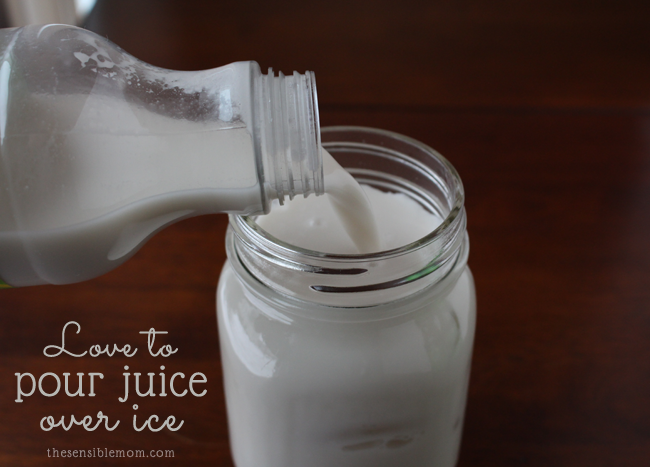 It's delicious.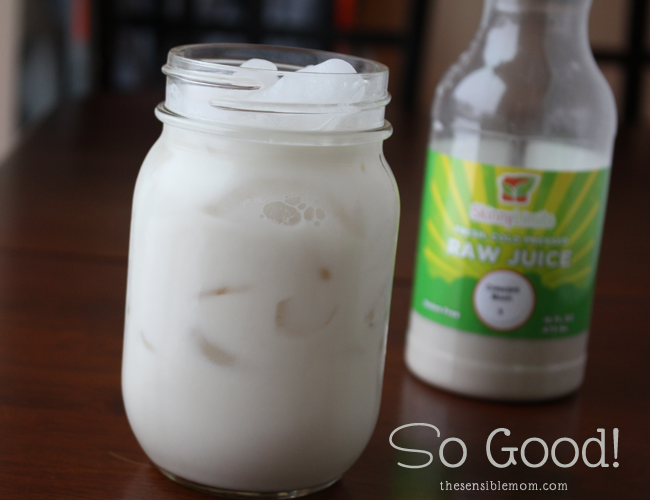 How I Felt During the Cleanse
I'll be completely honest and tell you that I didn't feel great during the cleanse. I had headaches two days in a row, and I felt like I was moving in slow motion at the beginning of the cleanse. This is completely normal, because when you're cleansing your body, you're detoxing. And that can make you feel icky.
But guess what? After the first day, I no longer felt bloated, and I actually woke up with energy.
When the cleanse was over, I knew my body had done some serious detoxing, and I felt better, overall.
I'm going to try to do another juice cleanse in the near future. This time I'll do it with my husband, because then we can cheer each other on. 🙂
After all, two is better than one, right?
Have you ever tried a raw juice cleanse?