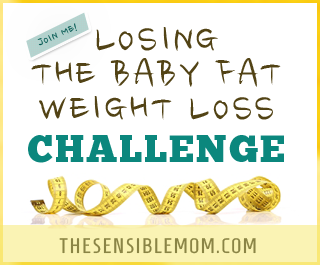 It's time for a weight loss update.
Last week, I weighed in at 189.4 lbs, which means that I lost less than a pound. My previous weight was 190 lbs. But I still had a loss, so I'm going to happy about that even though I totally wish that I'd lost more.
Side note: The scale that I use to weigh myself right now weighs me at around 1 to 1.5 pounds MORE than my old scale did.
I regret getting rid of my old scale. But what can I do now?
Oh well! The small difference in my weight from scale to scale shouldn't matter, but for some reason to me…it does. I'm not sure why. It's a mental thing, and I just have to let it go.
Maybe it's because I feel like every single ounce of weight that I have to lose is a struggle to get off. I'm not sure if I mentioned this before or not, but I have hypothyroidism. And while I don't use that as an excuse to not lose weight, I do feel like it makes getting the pounds off so much more difficult.
Gaining weight, on the other hand, that's easy! 😉
On the Plus Side
One thing that I've noticed as we've switched our diet to a whole foods plant-based diet is that I have tons of energy. Gone are the days where I'd wake up and feel "out of it" or still exhausted until early afternoon. Gone are the days when I'd walk up the stairs and then feel completely drained of energy.
I have energy that lasts all day long. I love it.
On several occasions, I've stopped after being on my feet and go-go-going for hours and thought, "I have so much energy. I feel good."
It's amazing. I haven't felt this good in a long time, and I'm a better wife and mom because of it. We're definitely going to continue with this new way of eating. Even though I'm not seeing the pounds come off as quickly as I'd like them to, I am seeing and feeling the benefits of eating meatless, dairy-free meals on a daily basis.
Here's what my weight loss progress looks like so far:
Beginning weight: 193 lbs.

Current Weight: 189.4 lbs.

Goal Weight for 2014: 168 lbs.

# of total pounds I want to lose in 2014: 25 lbs.

# of pounds to go until I reach my goal: 21.4 lbs.

Total # of pounds lost to date: 3.6 lbs.
How is your weight loss progress coming along?