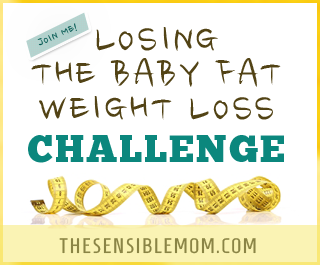 I know that back in February I said that I'd share my current weight with you and start posting weekly weight loss updates.
I'm fully aware that it's April, and I'm just getting around to this now. 😉
The reason I ended up taking such a long break in between these posts is that in February and into March, we ended up going through a stressful move.  Then after the move was over, I found myself delighted to just be a wife and mom again without all the online responsibilities that I'd pulled back from.
Our family was finally experiencing more normal days after so many difficult days, and I couldn't have been happier.
I Think I'm Ready Now
I'm ready to share my weight and share just how I'm planning on losing weight this year. But before I share numbers, I do want to say that I'm not going on a typical "diet" to lose weight. I won't be counting calories, but I am going to be eating the same foods that the rest of my family eats.
I mentioned a long time ago that I wanted my family to follow a whole foods plant-based diet. We did for some time and then fell away from that because of how busy I allowed myself to get, and then there was David's diagnosis…
Well, we're getting back to following that way of eating.
However, we're not getting back to it in an all or nothing sort of way, because we're still going to eat turkey on Thanksgiving and special meals for birthdays. But for the most part, we are cutting out meat, eggs, and dairy from our entire family's diet.
We officially started back on a whole foods plant-based diet with lots of healthy starches, vegetables, and fruits last week. I feel like this way of eating is right and totally doable for my family. And it's actually already blessing us when it comes to our health. See below. 😉
My Current Weight
Last Monday, I started the week at 193 lbs., and I weighed in at 190 lbs. last Saturday morning. After 5 full days of eating a whole foods plant-based diet, I lost 3 pounds!
We did do something really special food-wise for Easter, and I'll share more about that in my next post.
Overall, though, I'll be sticking to eating healthy starches like potatoes, whole grain pastas and breads, beans, vegetables, fruits, and the like, and each week I'll come back and update on my progress.
My goal this year is to lose 25 lbs., and I truly believe that it's going to happen.
Here's what my weight loss progress looks like so far:
Beginning weight: 193 lbs.

Current Weight: 190 lbs.

Goal Weight for 2014: 168 lbs.

# of total pounds I want to lose in 2014: 25 lbs.

# of pounds to go until I reach my goal: 22 lbs.

Total # of pounds lost to date: 3 lbs.
Do you have a weight loss goal for 2014?