This is a compensated campaign in collaboration with Pull-Ups® Training Pants and Latina Bloggers Connect.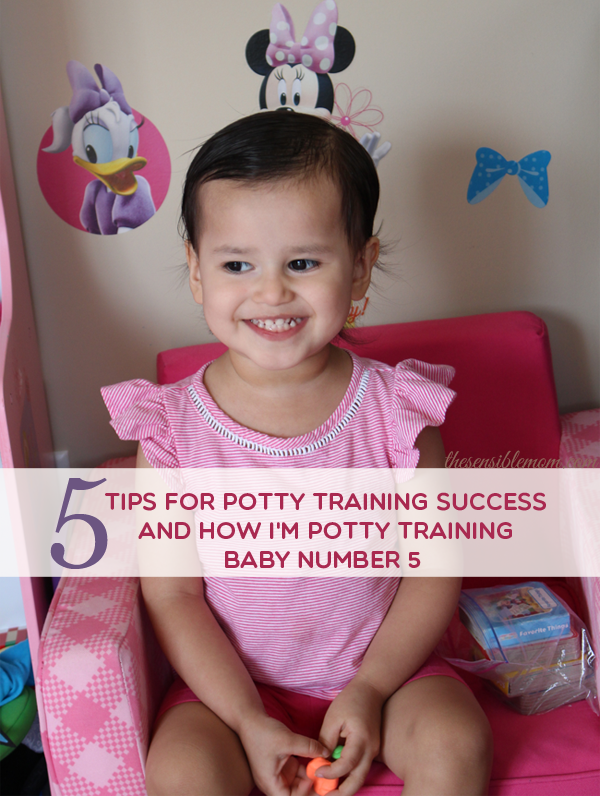 Potty training a toddler is no walk in the park.
I believe this is why we moms get to celebrate a holiday known as "Mother's Day."
Am I right? 😉
Seriously, though, I should know. I have five kids. And we're currently working on potty training baby number five, my beautiful and feisty 2-year-old daughter, Elisabeth.
But you know, I think that with the right tips, tools, and mindset, potty training your toddler CAN be a great bonding experience.
It can even be fun to "Say Adios to Diapers!" together.
We're Using Pull-Ups Training Pants
Because our kids are all different, we have tried varying methods and techniques when it came to potty training each of them. For Elisabeth, we purchased a new potty seat for the commode in addition to Pull-Ups Training Pants.
So far, Elisabeth wants little to do with her new seat, but she adores her Pull-Ups!
She's decided that she's done with diapers, but she still needs a little motivation for actually making it to the bathroom to use the potty.
DID YOU KNOW? Pull-Ups Training Pants are proven to deliver more potty training success than diapers. And Pull-Ups have stretchy sides that allow your child to learn the skill of pulling down and up.
5 Tips for Potty Training Success
Even though Elisabeth says she wants to use the potty, and then always says, "Laaaater" whenever I talk to her about actually going, I'm not concerned. I've been down this road before with my other kids, and I know that she WILL get the hang of this potty thing.
Since this isn't a new experience for me, and I've learned some things along the way, I thought I'd share my top 5 potty training tips with you.
Here We Go!
Tip #1: Be willing to follow your child's lead. If your son or daughter seems ready to begin potty training, go for it! Grab the Pull-Ups and get started!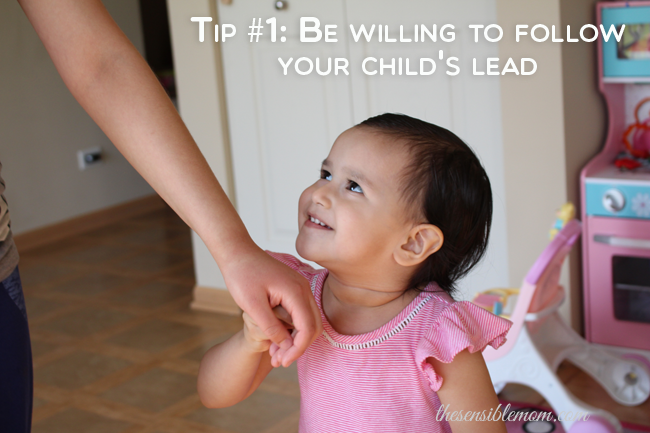 Tip #2: Be careful to involve your child. Take them to the store and pick out a new potty seat or search for one together online. Talk to them about the fun characters and designs that are on the front and back of Pull-Ups Training Pants. Elisabeth loves picking out which design she's going to wear next.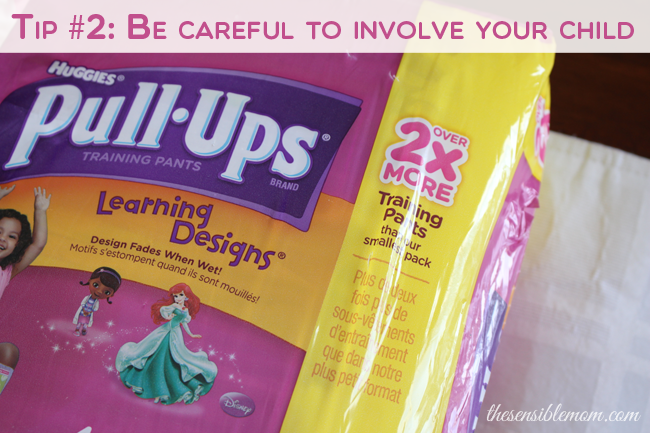 Tip #3: Be patient…boys generally take longer to potty train than girls. From personal experience and from what's been shared with me by other moms, I think it's true that boys take longer to potty train than girls. Your son may also not be ready to start potty training as early as your daughter was.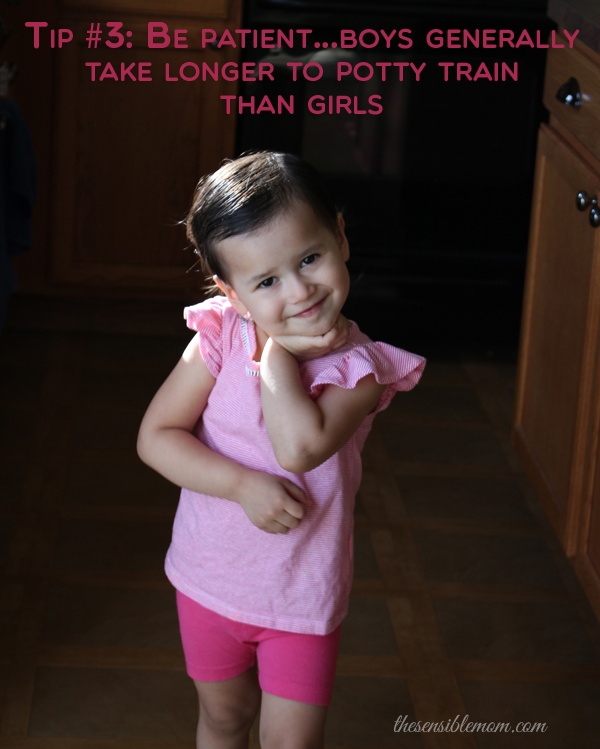 Tip #4: Be motivating and celebrate your child's success! Do a happy dance or have a mini-party when there's potty training success. 🙂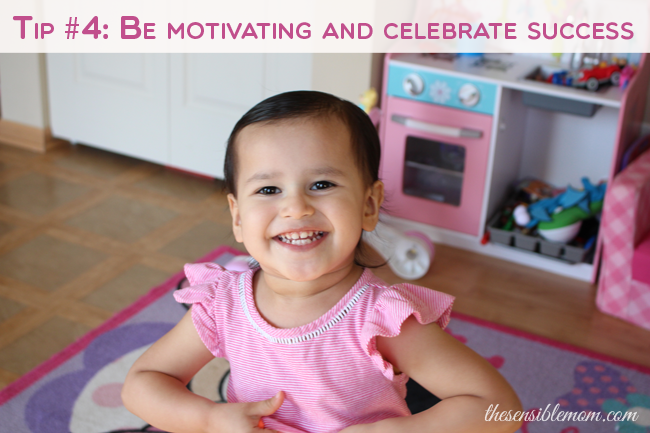 Tip #5: Be prepared to give lots and lots of grace. Just as with anything else, when little ones are learning a new skill, we need to be ready to show grace when mistakes are made. There will be accidents, but how we react to those accidents is what matters most.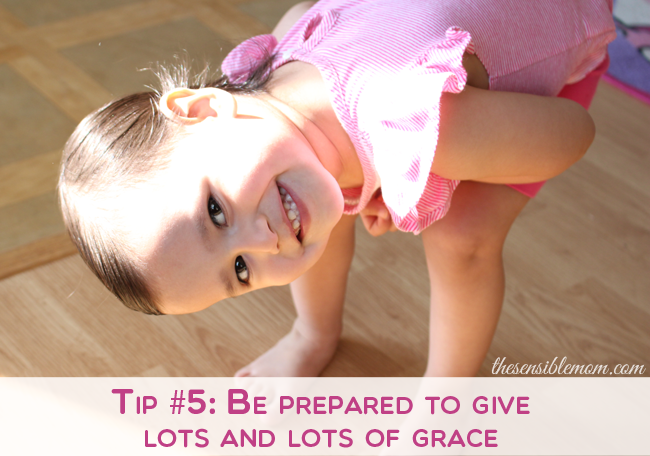 Our Final Potty Training Journey has Only Begun
We still have a long way to go before Elisabeth is completely potty trained. But you know what? I'm not in a rush. Maybe it's because we've been down this road before or maybe it's because she's our last baby.
However long it takes is fine with me.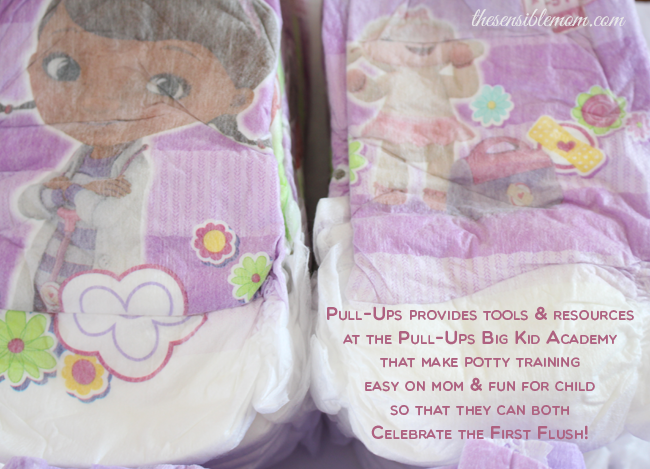 Do you have any potty training tips to share? I'd love to hear them! 🙂