I am a member of the Collective Bias® Social Fabric® Community. This shop has been compensated as part of a social shopper amplification for Collective Bias and its advertiser. #MyMarianos #CollectiveBias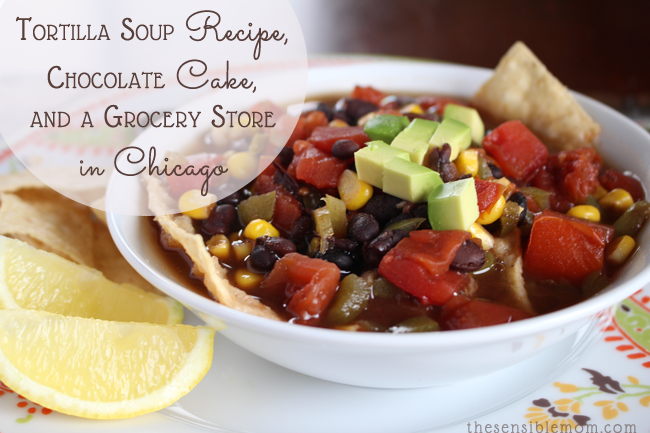 I invited someone special over for a meal last week.
My dad.
I haven't been able to spend much time with my dad ever since David was diagnosed with severe aplastic anemia, and my world was turned upside down. But now that David's had a successful bone marrow transplant and is doing well, I can start to focus on relationships that I wasn't able to pay much attention to for quite some time.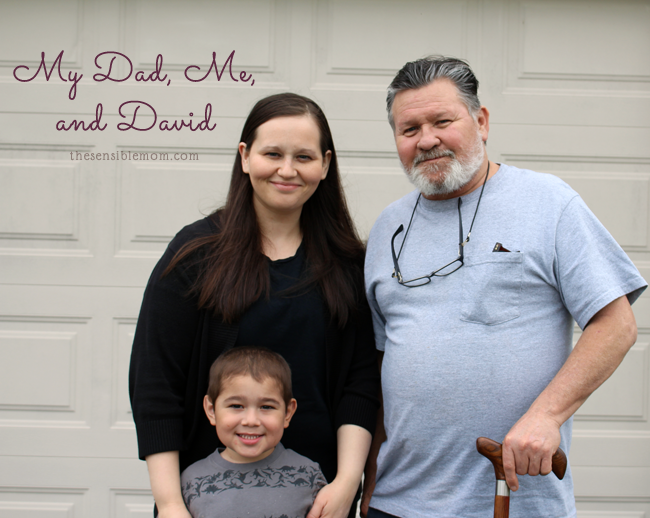 How Mariano's ( a grocery store in Chicago) is the Right Place for Diabetic-Friendly Ingredients
My dad is a lover of food. Who isn't, right? But, oh, let me tell you! This man truly takes his passion for food to another level. Just ask any of his six kids.
We have stories. 😉
The only problem when it comes to my dad's love for food is that he has diabetes. He was diagnosed with this disease around the age of 30 and has been living with it for 25 years. For a long time, he managed his blood sugar levels with diet and medication. But then after he nearly lost his life in a collision coming home from work one night, he basically moved from taking a pill a day to being dependent on insulin shots.
And trust me — it's no fun injecting insulin into your dad's arm or seeing him have to constantly prick his finger to monitor his blood sugar.
Having My Dad Over for Dinner
I knew that having my dad over for a meal meant that I needed to be wise about what I chose to make. I finally decided on tortilla soup and a healthier-for-you chocolate cake for dessert.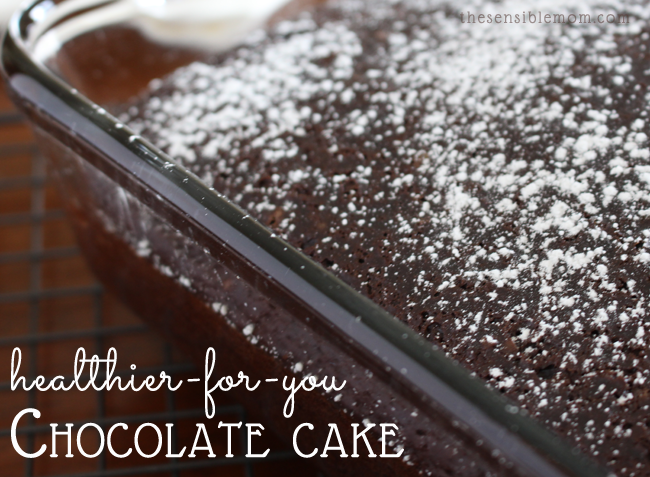 I went to my favorite grocery store, Mariano's, to pick up the necessary ingredients, and in the end, my dad loved both recipes!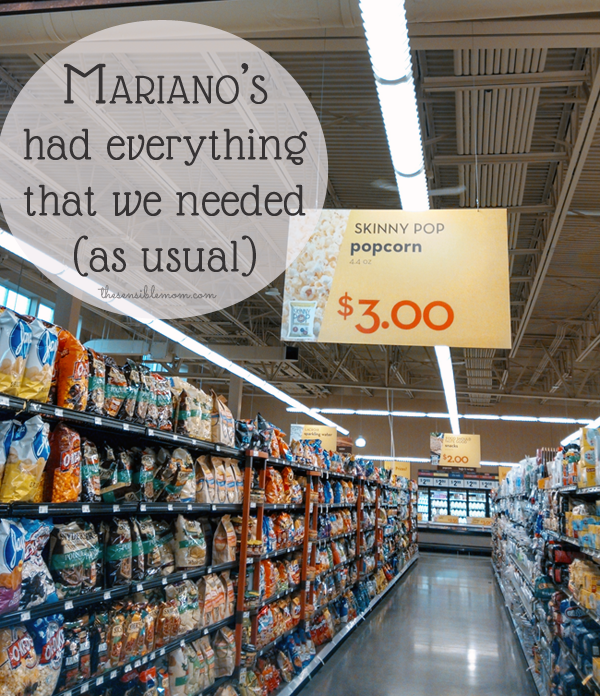 Besides that, we spent a wonderful time together in my home. We talked and laughed and chatted about the many changes going on in our lives since David's transplant.
I also spent time showing my dad the different places on the Mariano's website where he can find nutritious recipes to make on his own.
Because in addition to eating, my dad also enjoys cooking.
Tortilla Soup Recipe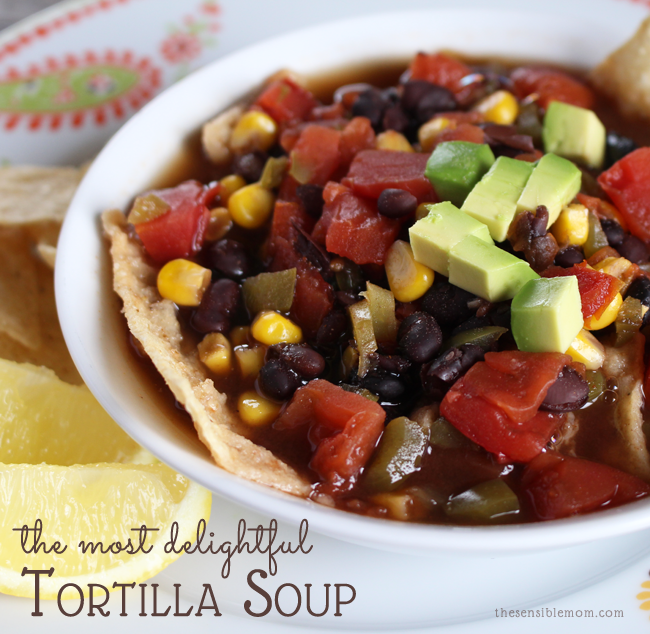 Below is the tortilla soup recipe that I made for dinner. I love that you can really play with the extra add-ins to the soup after it's finished. We topped our soup with avocado, diced tomatoes, rice, and a splash of lemon juice. You can simply place the extra add-ins in bowls, so that each person can create the type of soup that delights their tastebuds.
Ingredients
1 32-ounce container unsalted vegetable broth
1 medium onion, quartered (you can dice it if everyone in your family likes onion)
1 green bell pepper, diced
2 cloves garlic, minced
1 jalapeno chile, seeds removed and finely diced
1 14.5-ounce can fire roasted crushed tomatoes
1 14.5-ounce can fire roasted diced tomatoes
1 ½ cups frozen corn kernels
1 teaspoon fine sea salt
2 ½ cups black beans (or 1 can black beans, drained and rinsed)
2 teaspoons chili powder
tortilla strips chips
1 to 2 avocados, chopped
fresh lemon juice
freshly diced tomatoes (optional)
precooked rice (optional)
Instructions
Pour 3/4 cup of the vegetable broth into a large pot and cook over medium-high heat. Add onion, green pepper and garlic. Stir ingredients together and continue to cook for 5 minutes.
Add the rest of the vegetable broth, jalapeno chile, crushed tomatoes, diced tomatoes, corn, and sea salt to the pan. Stir ingredients and bring pan to a boil.
Once soup is boiling, stir in black beans and chili powder. Then cook soup on low heat for about 15 minutes.
To serve, put a handful of tortilla strips in the bottom of a bowl. Ladle the soup over the tortilla strips, squeeze a bit of lemon juice over the soup, then top with fresh avocado, diced tomatoes (optional), and rice (optional).
http://thesensiblemom.com/2014/05/tortilla-soup-recipe-chocolate-cake-recipe-grocery-store-in-chicago/
Easy Chocolate Cake Recipe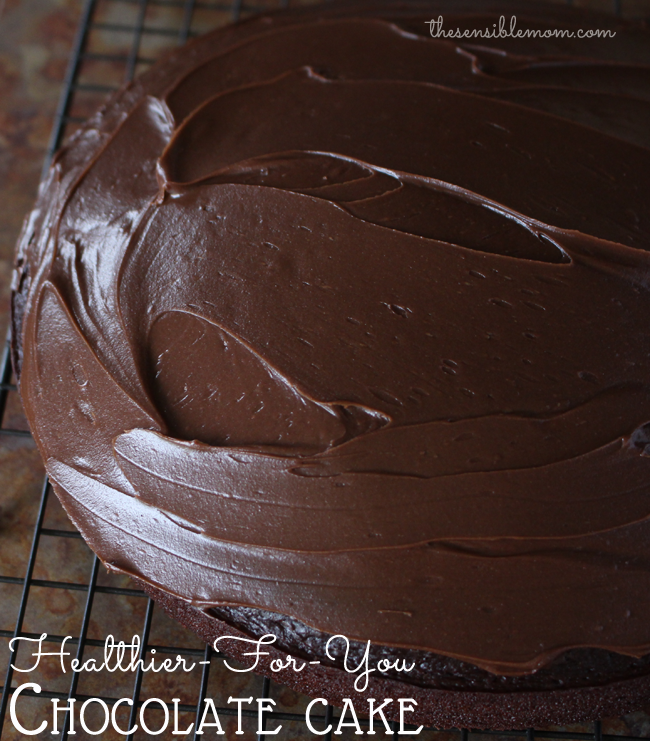 Alright, this cake was a big hit with my dad, husband, and kids! 🙂
In addition to being diabetic-friendly, this chocolate cake recipe is also dairy-free, egg-free, and vegan-friendly. If you feel like you need to add a little more sweetness to the cake, frost it with your favorite chocolate frosting.
Ingredients
1 ½ cups unbleached all-purpose flour
1 cup granulated sugar
¾ cup cocoa powder
1 teaspoon baking soda
1 ¼ cups dark chocolate almond milk
1 6-ounce container soy vanilla yogurt
1 tablespoon applesauce
1 teaspoon vanilla extract
Instructions
Adjust an oven rack to the middle position and preheat oven to 350 degrees.
Lightly grease an 8-inch square baking pan or 9-inch round cake pan and set aside.
In a large bowl, whisk together the flour, sugar, cocoa powder, and baking soda.
In a separate bowl, whisk together the dark chocolate almond milk, yogurt, applesauce, and vanilla extract.
Pour the wet ingredients into the dry ingredients and mix well.
Scrape the batter into the prepared 8-inch square baking pan or 9-inch round cake pan and bake for 35 to 45 minutes or until a toothpick or long wooden skewer inserted into the center of the cake comes out with only a few crumbs on it.
Allow the cake to cool for at least one hour. Then sprinkle with powdered sugar or frost with your favorite chocolate frosting and enjoy!
http://thesensiblemom.com/2014/05/tortilla-soup-recipe-chocolate-cake-recipe-grocery-store-in-chicago/
Life Can Still Taste Great Even When You Have Diabetes
For my dad, living with diabetes isn't easy. But with a little extra effort, he still gets to enjoy terrific tasting food, especially when he comes to my house. 😉
What's your favorite diabetic-friendly recipe? How has diabetes affected your life?
Did you know? You can find great recipes and ideas from the Mariano's Community and on Pinterest. You can follow Mariano's on Facebook and Twitter for their latest updates.