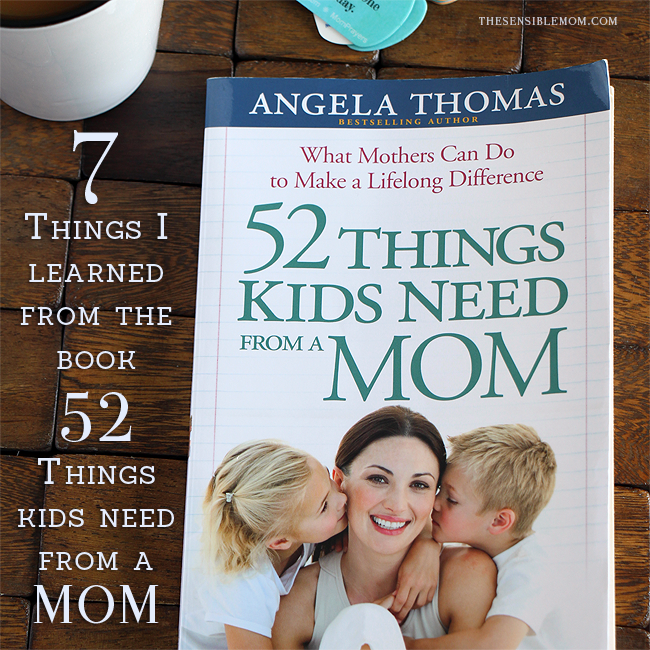 Motherhood is hard work.
But it can also be a beautiful journey — even when there's pain involved.
In my own journey as a mom, I've experienced many, many joy-filled moments. It's truly a blessing to have five children. There's laughter and comedy going on in our home all the time.
But…there's also a lot of pain that's been written into my personal story as a mother. The most terrifying night of my life happened this past year as I held my then 4-year-old son in the pediatric intensive care unit.
I thought he was dying right in front of me. As the tears filled my eyes, I thought he was dying even as I held him up in my arms struggling to help him in any way that I could while the nurses and doctor did their job to save his life.
By God's grace, David survived and ultimately underwent a bone marrow transplant. He's doing well now, but there are bumps along the way. And these little "bumps" that at times steal my joy because of their ability to turn into "mountains" are hard to live with.
But I'm not in control.
God is steering this ship.
I was reminded of that and so many other wonderful things about motherhood and what our kids need from us as moms as I read through the book by Angela Thomas, 52 Things Kids Need from a Mom.
After I finished reading this particular book, I thought it would be a good idea if I shared a post about the tips and ideas that I walked away with and started putting into practice in my own life.
Here's My Top 7 List:
1. The little things matter. Turning down beds at night. Talking to your kids like they are fascinating. Getting to know their friends and treating their friends like family. Touching your children. It all makes a difference. Seemingly tiny acts of love can speak volumes to those on the receiving end of it. The little things matter.
2. A private family blog is a great idea. Why did I not think of this sooner? Instead of hoping your kids will remember important facts, special events, and even fun stories about your family, why not document it for them in a private a family blog?
Birthdays, where you were born, your family tree, and that vast wealth of knowledge you've gained over the years…why not put it all into a blog? A blog that is NOT public. A blog that is only for your family's eyes to see. When I read about this concept in Angela's book, I thought: this is genius!
3. You set the tone in your home. It's true. Our children do not set the tone and frankly, they should not be allowed to set the tone in our homes. They're kids. They should be following our good example. Yes, as moms and human beings (and sinners!), we will fail at this sometimes, but ultimately, setting the atmosphere in our homes is our responsibility.
4. Share your family's "highs" and "lows" around the dinner table. This idea wasn't one of the "52 things" but it's something that Angela's family does that really stuck out to me.
Basically, you go around the dinner table, and have each member of your family share one high point and one low point about their day. Our family has started doing this, and we now look forward to hearing each person's response. You may even be surprised by what you hear.
5. Just keep praying even when you there's no such thing as "quiet time" in your home. When I only had two kids, it seemed like having quiet time with the Lord was relatively easy. I could read seven chapters a day in my Bible. I had a PRAYER CLOSET that I would visit often. I had it together. 😉
Then I had my third child…and the wheels fell off.
Truthfully, since then, I haven't been able to get back to the place that I was at with my quiet time as when I only had two children. And that's perfectly okay. Angela reminded me of this and encouraged us moms to just keep praying around our kids. Praying in the same noisy room that they're in (just because they want to be with us) is sufficient.
6. It's okay to do something extra-special for your kids every once in awhile. Plan an over-the-top birthday party for the birthday child, even if it's just your immediate family that'll be celebrating with them. Make a homemade Valentine's Day card. Go on a special outing. The possibilities are endless, but remember, this is only an every-once-in-awhile event.
7. Make much of God, and your kids will notice. In Angela's words, "Our kids need moms who will teach them that no matter what and no matter where, God is a really big deal." My greatest joy in life would be to see all of my children come to know Jesus Christ as their Lord and Savior, and that they'd each walk with Him.
So that's it. Those are 7 things I took away from reading the book 52 Things Kids Need from a Mom — a book that was given to me by my mom. 😉
I'd love to hear anything you'd like to share from your motherhood journey!