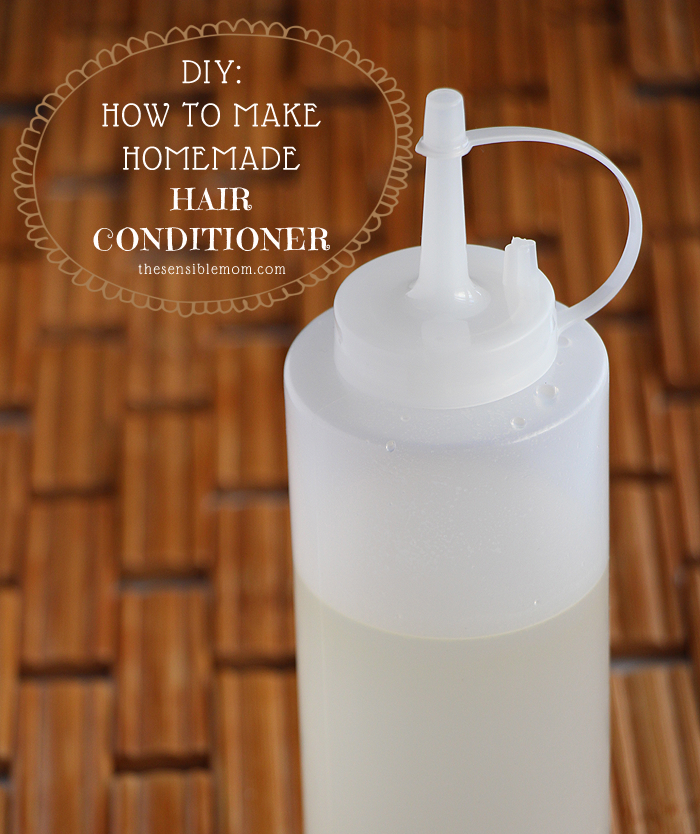 Of all the do-it-yourself recipes I've tried, homemade hair conditioner is one of the easiest.
It's seriously simple and only requires three ingredients: hot distilled water, apple cider vinegar, and jojoba oil.
That's it! Best of all, it only takes a few minutes to make at home.
Apple Cider Vinegar? On My Hair?
If you have apple cider vinegar in your home or have used it in the past, you know that it has a strong odor; so you may be apprehensive about adding such an ingredient to your hair conditioner.
Let me tell you, while the apple cider vinegar's scent is noticeable when you apply the hair conditioner, it's barely discernible as your hair dries.
And it's undetectable once your hair is completely dry.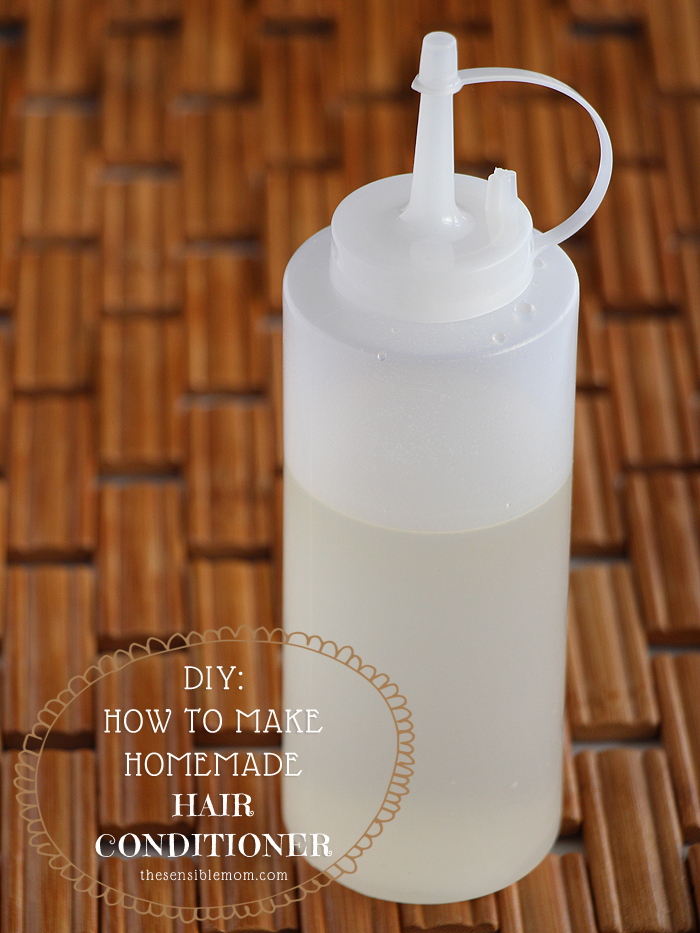 Storing Homemade Hair Conditioner
My favorite way to store DIY hair conditioner is in an inexpensive dispenser bottle. The one I currently use was $0.98 at Walmart; and it's perfect because of the long tip that makes it easy to apply the conditioner effectively. This is important because this particular hair conditioner has a watery consistency and is quite different from the store bought versions.
Do you know what else makes this conditioner different?
It isn't full of chemicals.
It only has three ingredients, and you can pronounce them all. Plus, it works! 🙂
How to Make Hair Conditioner Video
To show you how quick and easy it is to make this recipe, I created a video for you.
And here's the Printable Hair Conditioner Recipe:
DIY Homemade Hair Conditioner
Ingredients
1 cup distilled water, hot
1 tablespoon apple cider vinegar
¼ teaspoon jojoba oil
Instructions
In a measuring cup with a spout (for easy transfer) or even in the container that will hold your conditioner, combine the ingredients and stir or shake, if you're using a dispenser bottle. If necessary, transfer hair conditioner to a different container for storage. Use as desired.
http://thesensiblemom.com/2014/12/diy-make-homemade-hair-conditioner/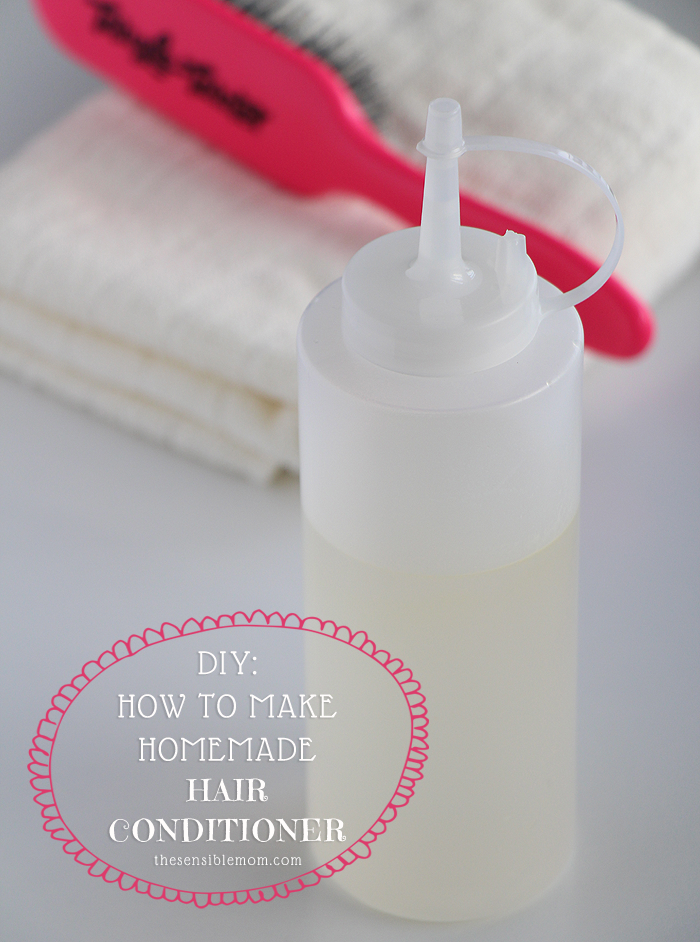 I hope you enjoy this recipe as much as I do. It's definitely a keeper. 🙂
What are some of your favorite DIY recipes?