I participated in an Influencer Activation Program on behalf of Influence Central for Sprint. I received a sample device to facilitate this review. #SprintMom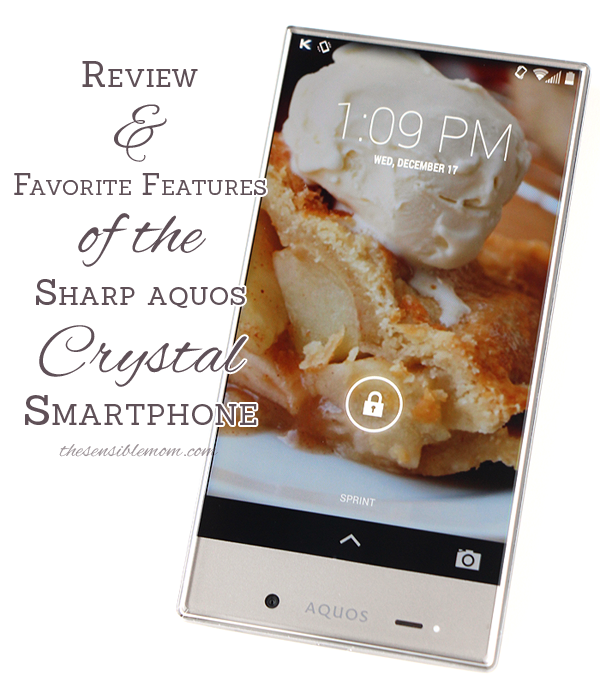 For the past few weeks, I've been getting to know the Sharp AQUOS Crystal Smartphone. I carry it around in my purse, use it at home, pull it out in the car (but only when my husband is driving), and today, I took it with me to the movie theater to see the latest Hobbit movie with my husband and kids. 🙂
I wanted to snap some pictures of my kids with the Sharp AQUOS smartphone to test out the picture quality yet again. And while I wouldn't say the overall picture quality is awesome on this smartphone, I think it's pretty good.
Woot! It's finally time to see #TheHobbit Just a little excited! 🙂 #shareAMC #BOTFA pic.twitter.com/seSIg9TzZp

— Sandra Calixto (@thesensiblemom) December 17, 2014
Sharp AQUOS Crystal Smartphone Review
There are a lot of things to love about the Sharp AQUOS. For starters, there's the fact that you can make calls and exchange text messages over a Wi-Fi signal.
And I love that I can use this smartphone as a mobile hotspot and easily get online when I'm away from home. My kids like it, too, because it means that they can be on the internet during our long car rides to David's appointments in Chicago.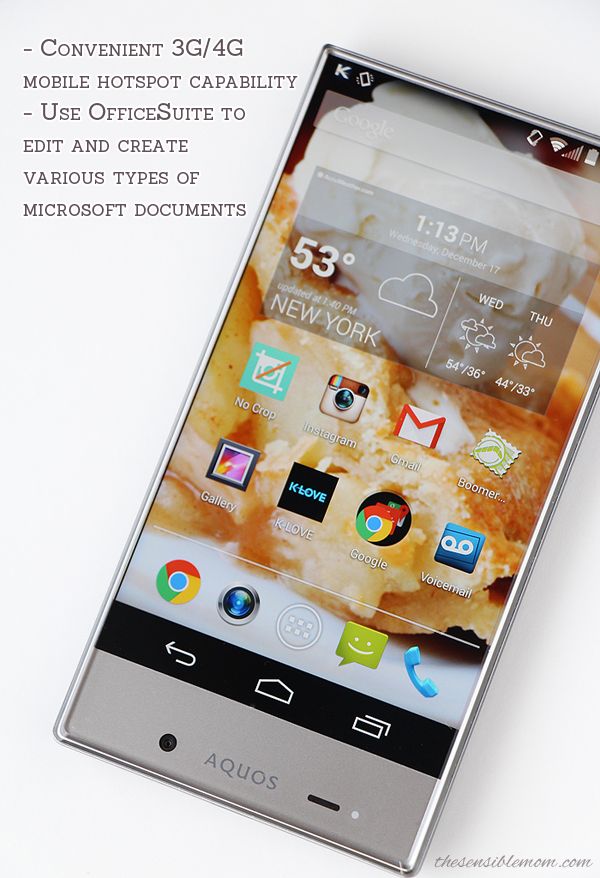 Another feature that makes this smartphone stand out is that it comes ready with OfficeSuite 8, which allows you to create and/or edit Microsoft Word, Excel, and Powerpoint files. This could be very hand for working away from home or even for drafting a quick blog post.
In addition to OfficeSuite, the Clip Now feature is great tool, because once you enable it, you can take screenshots of your screen with one quick swipe. Those screenshots are then saved on your Sharp AQUOS smartphone with an embedded URL for easy sharing!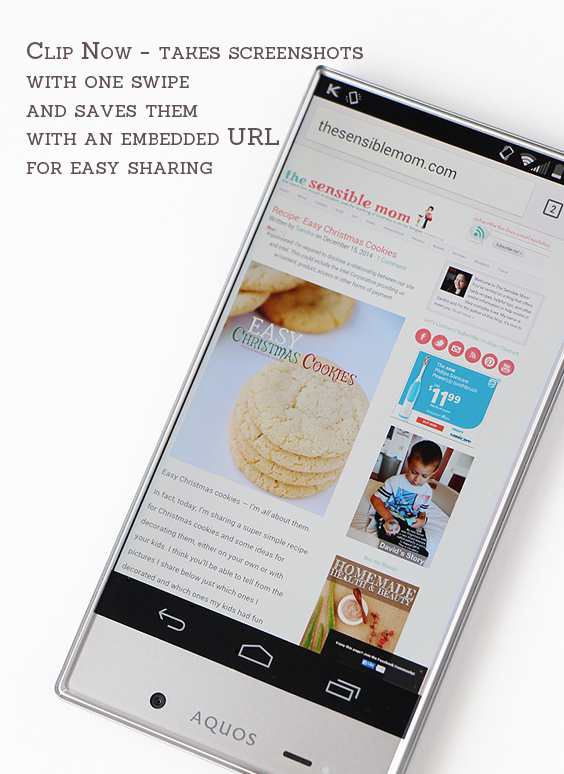 Screen & Sound Quality
My kids watch videos on YouTube just about every day. In fact, we don't have cable, and the television in our home is mainly used for watching our favorite movies. Instead of watching TV, when my kids have earned some "electronics time," they get to pick a device and watch pre-approved kid's videos online. 🙂
And now they can watch their online shows on the Sharp AQUOS Crystal smartphone's amazing 5-inch edge-to-edge HD screen! Trust me, streaming video on this smartphone is something you'll enjoy! It's feels like you're watching a small television. Impressive!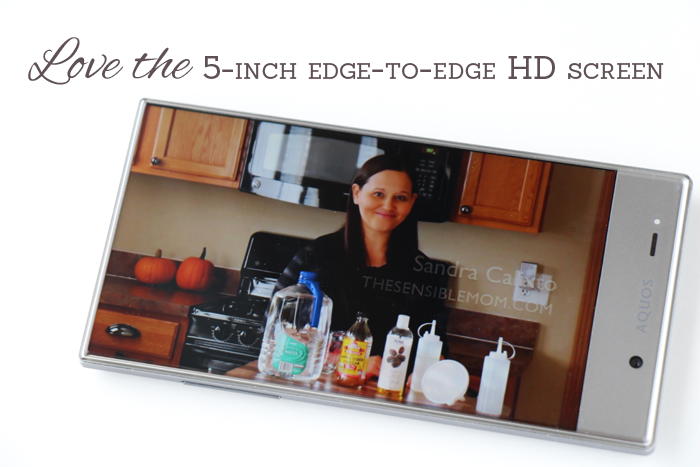 The final favorite feature I'll mention is the fabulous sound quality you get from the Sharp AQUOS smartphone, and it's because of the built-in Harman Kardon LiveStage with Clari-Fi technology.
I like using the AQUOS smartphone to play music throughout the day, but when I'm using the phone while at my desk and put in earbuds… wow! 🙂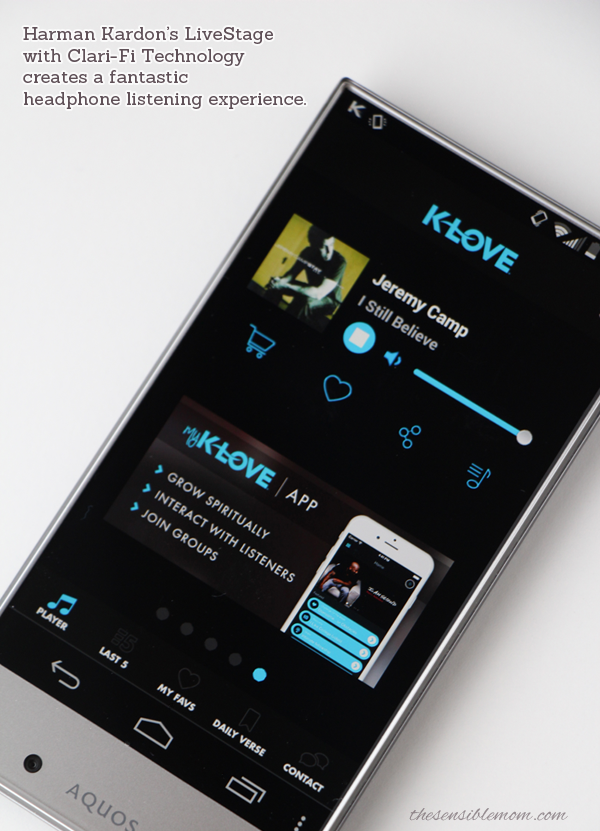 As you can see, there's much to like about the Sharp AQUOS Crystal smartphone. And if you're looking for a budget-friendly smartphone for yourself or even to give as a gift, this smartphone is a great option.
What are some of your must-have features in a smartphone?