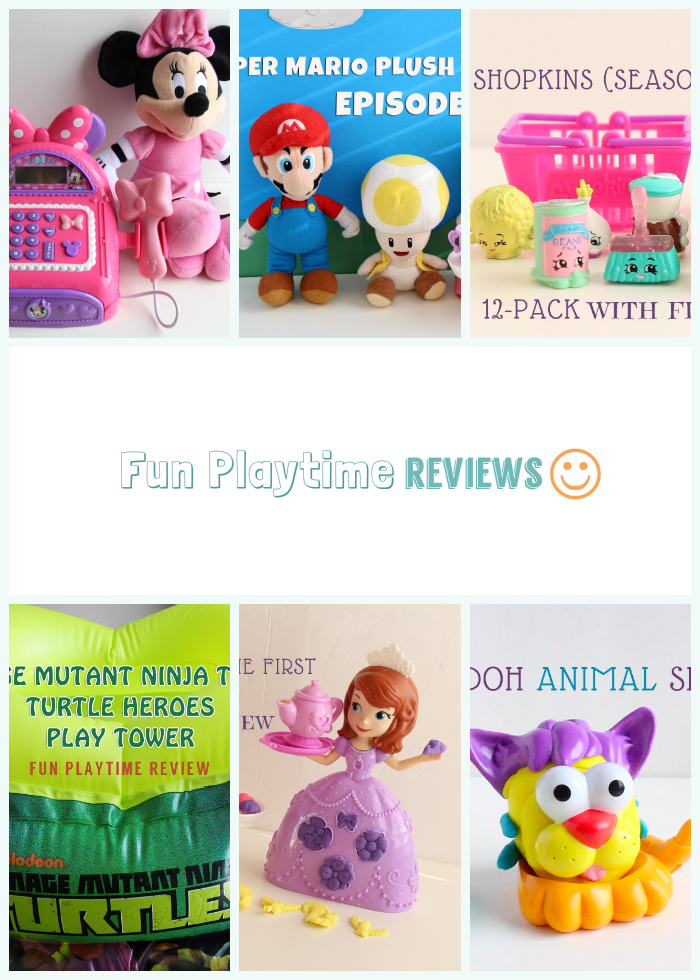 That's right. We started a brand new YouTube channel!
And guess what? It's very different than my current channel, but that's okay. It's not supposed to be related. Instead, my husband, kids, and I decided to create a channel that we can all truly enjoy creating videos for.
Our new YouTube channel is called Fun Playtime Reviews. It's still a "baby," but we're looking forward to nurturing it and watching it grow.
Why start a new YouTube channel?
For two reasons: first, because creating video is so much easier than writing a highly-thought-out-picture-rich blog post. Seriously. A food recipe, DIY recipe, or some other type of sponsored content takes a minimum of 6 hours to complete from start to finish.
A video takes FAR less time.
And I'm not necessarily the one that has to create it, which brings me to the second reason I created this new YouTube channel. It's a family affair. All seven of us are involved in some way or another, and so far, we love it. 🙂
Here's a list of the different types of videos we'll be sharing on a regular basis:
1. Play-Doh videos
2. Fun toy videos (Disney, Shopkins, TMNT, etc… By the way, most of these toys are either purchased by my kids using their own money or are toys we find on clearance at Walmart & Target.)
3. Show-and-Tell videos of toys and other items/collections we already own (Upcoming videos will include things like my daughter's Minnie Mouse collection – she's a HUGE fan 🙂 – and my boys' Angry Birds collections.)
4. Super Mario Bros. episodes
5. Egg surprise videos
Here are this week's videos:
Disney Minnie Bowtique Cash Register Playtime Review

SHOPKINS Season 2 Review (12-Pack) with Special Edition Fluffy Baby Shopkins!

Super Mario Plush Adventures Episode 1 (Fun Playtime Reviews)

Play-Doh Disney Sofia the First Tea Party Set Playtime Review

Play-Doh Animal Shape-a-Pet Playtime Review

Teenage Mutant Ninja Turtles – Turtle Heroes Play Tower (Fun Playtime Review)

So that's it. 🙂
Each week, for The Sensible Mom, I'm planning on writing a weekly wrap-up post to show you the videos we uploaded that particular week. Please feel free to subscribe to our channel to stay even more up-to-date.
I'm not sure how this new journey is going to play out, but I plan on writing about my experience here as we go along. And I'll try to offer YouTube tips and tricks I learn along the way.
Do you have a YouTube channel? What types of videos does your family enjoy watching on YouTube?