I'm excited to be working in collaboration with Viva® Towels on this sponsored blog post. I truly love the way
the Viva® Vantage® paper towel stretches to scrub everyday messes. 🙂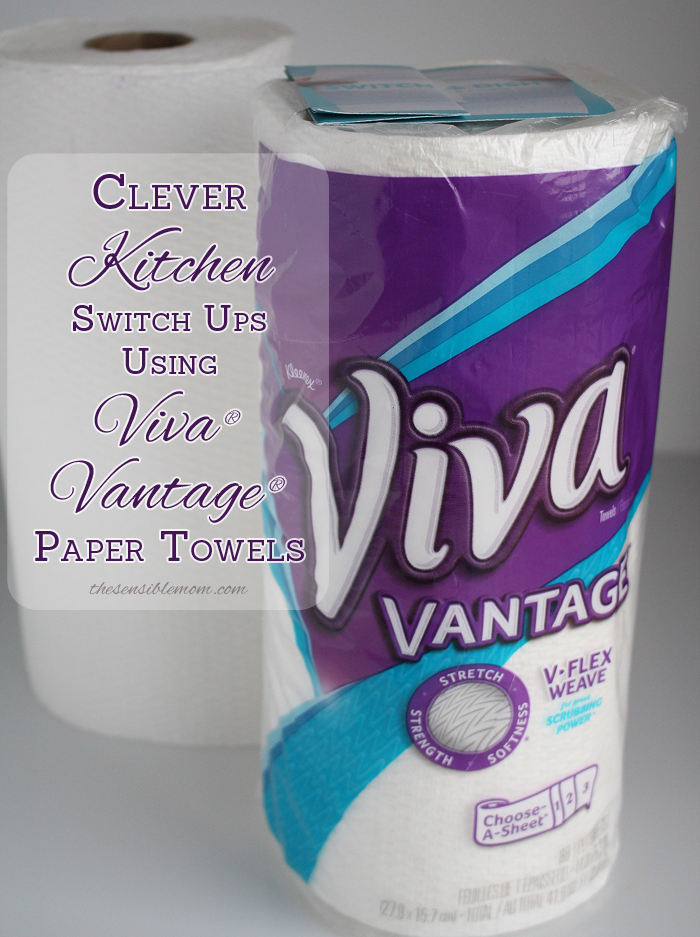 Paper towels are one of those must-have items in our home.
Why? Well, because my husband, kids, and I use them every single day to cleanup in so many different ways. I know that there are some families out there who can live without paper towels, and to them I'd say the same thing I'd say to families who keep their houses free of absolutely all clutter: more power to you. 🙂
That is not me. I've accepted this fact, and I've embraced my laid-back, paper-towel-loving, Type B personality in recent years. It's who I am.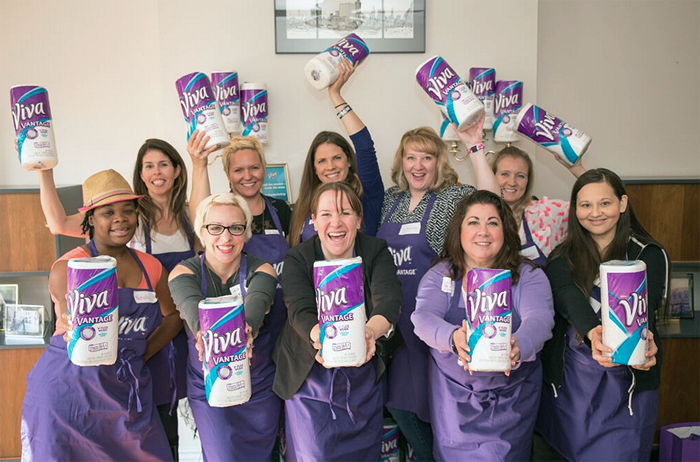 Plus, we're a homeschooling family of seven, which means we spend a lot of time at home, and we need a good, reliable paper towel to take care of our everyday messes.
Viva® Vantage® Live Event
Now we'd been using a brand of paper towels that I thought worked just fine, but after attending a fun Viva® Vantage® live event last week, I decided to switch up our normal routine by trying Viva® Vantage® paper towels for seven days to see what I may have been missing with my regular brand of paper towels.
By the way, the event was amazing! I learned about Viva® Vantage®, tried them for myself, ate delicious food, and enjoyed a great time with blogging friends.
I vlogged my experience, and you can check out that video here:
The Great Scrubbing Power of Viva® Vantage®
One of the ways I found you can use Viva® Vantage® is as a fruit and vegetable scrubber. It does a fantastic job! At the event, I scrubbed my apple clean so that I could make a homemade caramel apple. 🙂
At home, we're going to use Viva® Vantage® to scrub our carrots and other veggies. We've started juicing again and like to leave the skins on our veggies for added nutrition, so the stretchy-strength of Viva® Vantage® is going to come in handy on juicing days.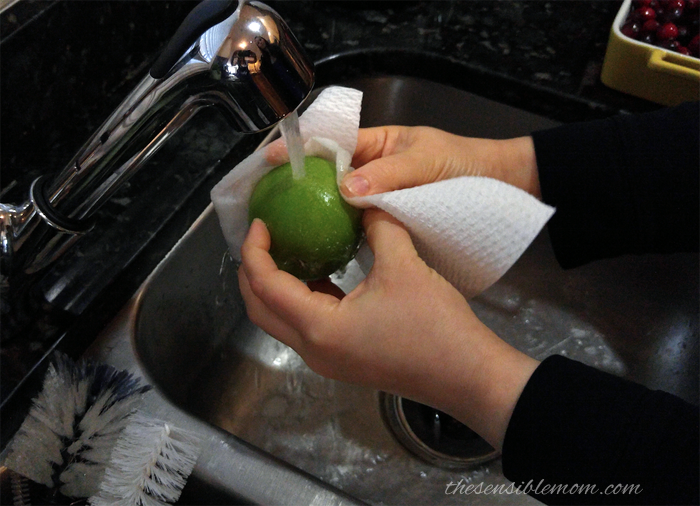 Here are more clever kitchen switch ups you can try using Viva® Vantage®:
Instead of a bulky colander, use a paper towel. Place fruits and veggies on a sheet of Viva® Vantage® paper towels and wash under running water. The Viva® Vantage® paper towel will function as a strainer, and the added bonus is that you won't have to wash a colander afterward. 🙂
Keep refrigerated produce fresh longer by wrapping a paper towel around it to soak up excess moisture.
Hand wash and dry delicate glassware using the cloth-like texture of Viva® Vantage® paper towels. This is one of the ways I love using these paper towels, and they get the job done without leaving behind little fibers…unlike my old brand.
Chill drinks quickly using Viva® Vantage®. Simply wrap a damp paper towel around the drink and put in the freezer to chill faster.
Slip a damp paper towel under your cutting board to prevent it from shifting. The sponge-like absorbency of Viva® Vantage® will also be there to absorb excess water that runs off the cutting board from freshly washed fruits and veggies while you're chopping.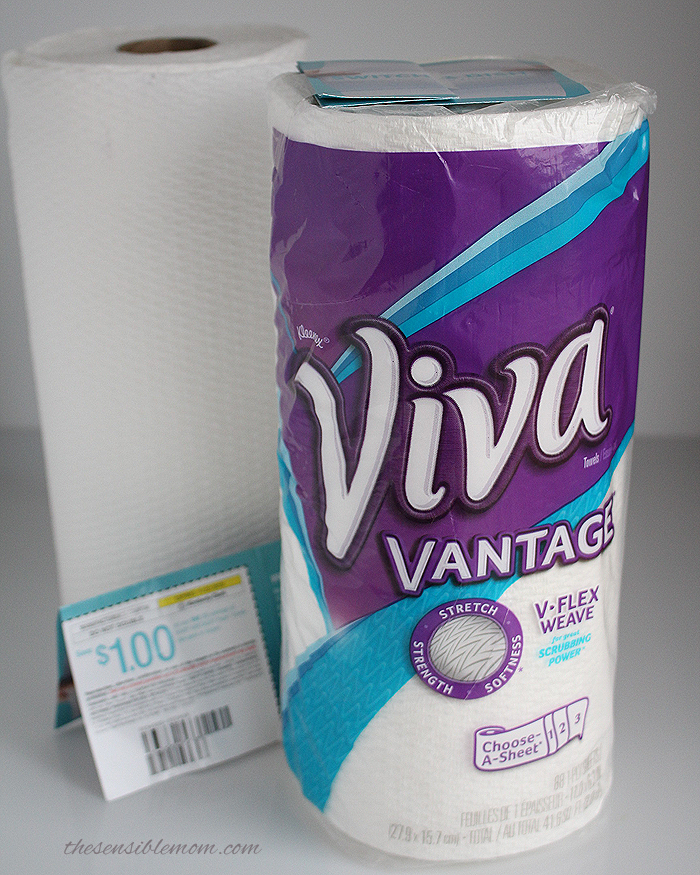 Overall, I think Viva® Vantage® paper towels get the job done and beyond. They get a big 'thumbs up' from this mom. 🙂
You can experience the stretchy-strength and great scrubbing power of Viva® Vantage®, recently named a 2015 Product of the Year, by printing off a coupon and taking your own 7-Day Switch Up challenge with Viva® Vantage® here.

Then after experiencing Viva® Vantage®, you can revisit the website to talk about your switch and enter for a chance to instantly win a $100 gift card.
What's your favorite way to use
paper towels?
This is a sponsored blog post written by me on behalf of Viva® Vantage®.