Thanks to Jewel-Osco for sponsoring this post and sharing great baking tips as we head into the new year.
One of my family's favorite ways to celebrate New Year's Eve is with monkey bread.
It's gooey, sweet, and delicious! Plus, it's the perfect indulgence as we wrap up the busy holiday season and look forward to the new year. We all love it, and I know my kids will have memories of making monkey bread with Mommy for a long time to come. 🙂
Here's what the monkey bread looks like before it's flipped out of the bundt pan and onto a serving platter. Mmmm…so much buttery, sugary goodness!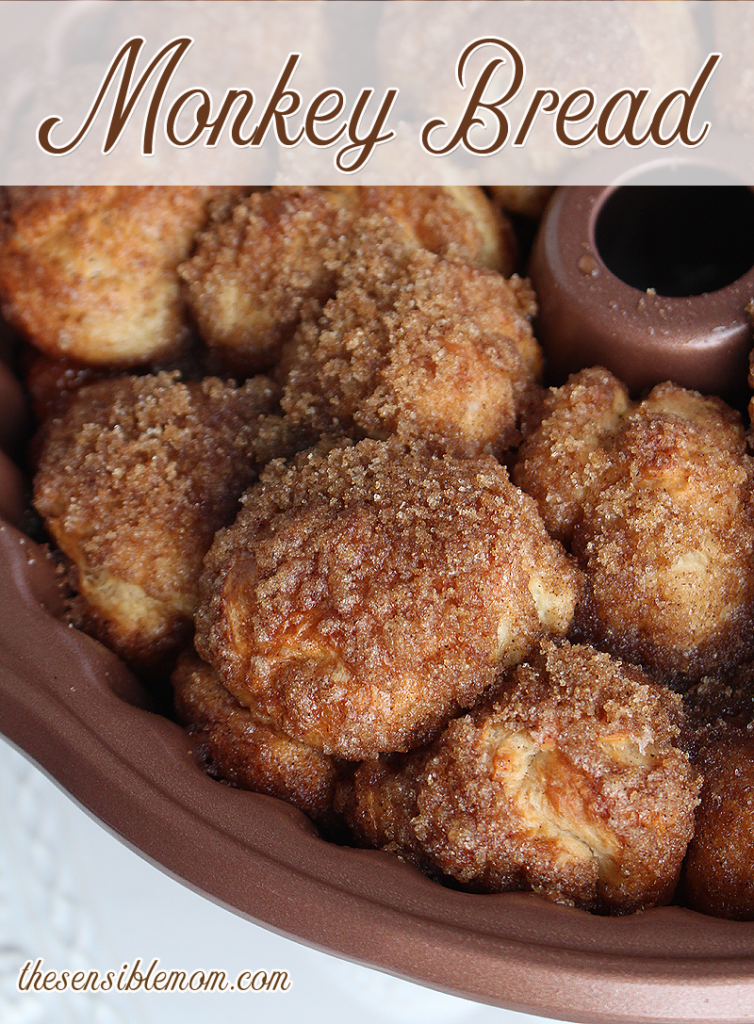 Jewel-Osco Lucerne® Dairy Farms Products
Now, when I make monkey bread, I love using Lucerne® Dairy Farms butter and milk exclusively available at my local Jewel-Osco grocery store. If you've seen my grocery haul videos, you already know that I'm a big fan of Jewel-Osco. After all, the variety of dairy products they have available is great quality and affordable.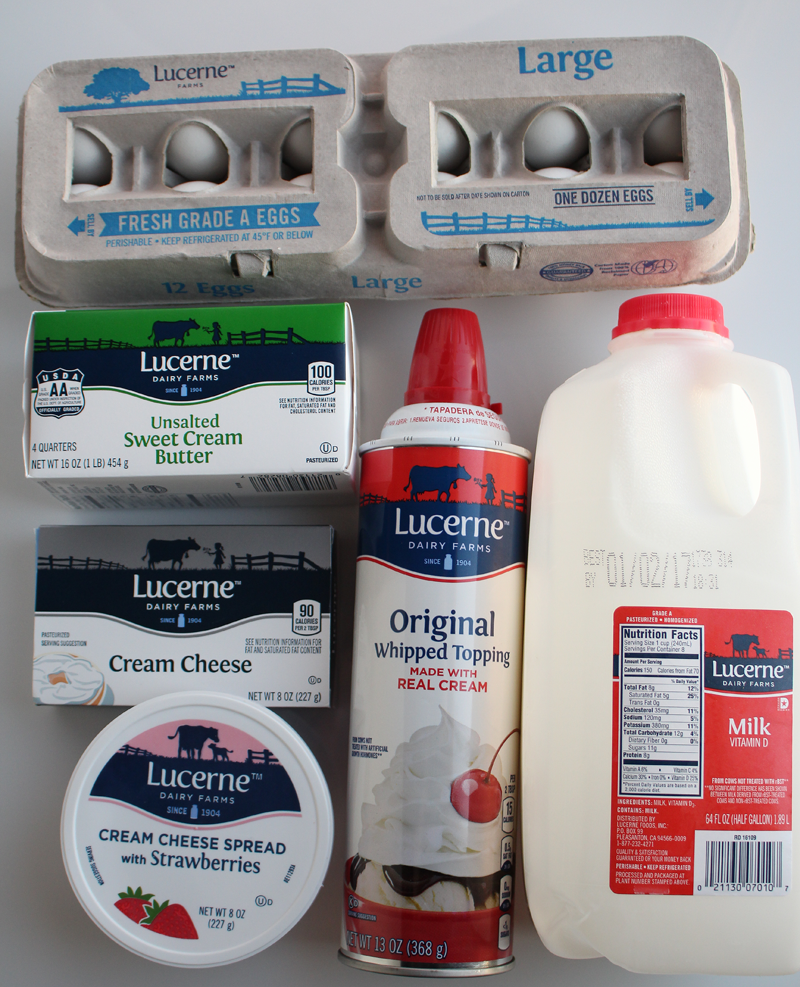 While Jewel-Osco offers all of the above products (and more) for your NYE party needs, I only need to use their milk and butter along with the rest of the ingredients listed in the recipe at the end of this blog post for the monkey bread.
Side Note: Pair crackers with strawberry cream cheese spread (pictured above) to create a quick and easy New Year's Day snack for your family and guests!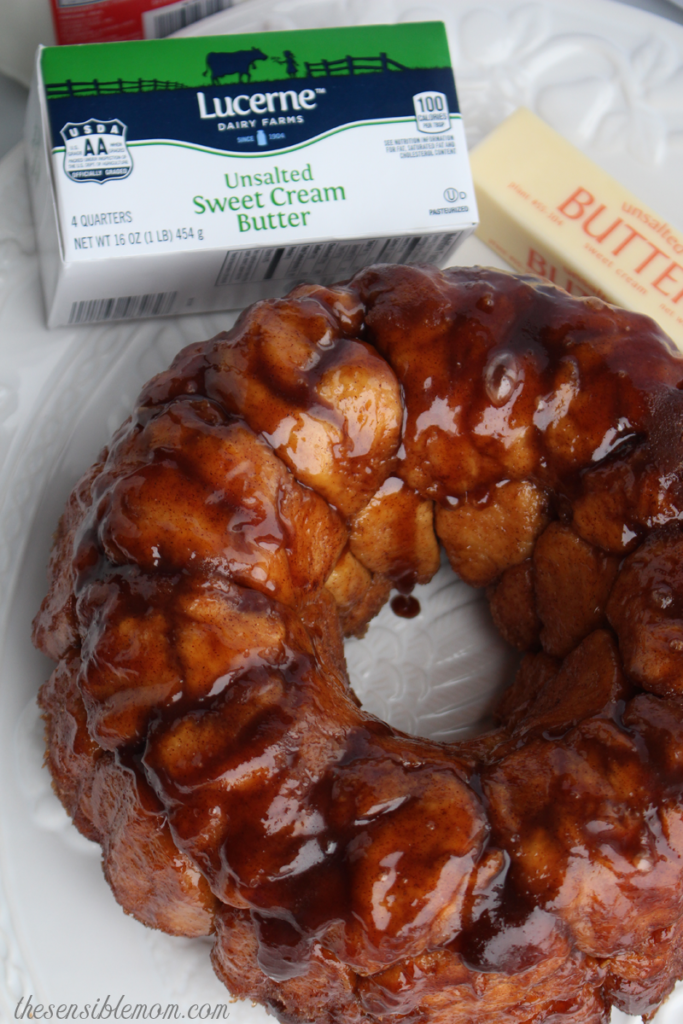 Baking Tips and Tricks
If you need more baking tips, Jewel-Osco Executive Chef Jeff Anderson has these for you:
Take inventory: Before diving into cooking and baking, check your pantry, refrigerator, and freezer to make sure you have all the essentials.

PRO TIP: Keep extra flour and sugar in the pantry, stock up on an 18-count of Lucerne® Eggs, and store Lucerne® Butter in the freezer so you have it on hand to make last-minute dishes for the parties you'll be attending or hosting!

Gather, Measure, Ready: (Or in fancier terms, "Mise en Place") Before you begin baking your scrumptious treats, organize all of your ingredients, utensils, and baking materials. Use these simple steps to help you prepare and not waste any time in the kitchen:

Gather: Pull together all of your ingredients.
Measure: Before you get your hands dirty, pre-measure your dry ingredients such as flour, salt, dairy, spices, etc.
Ready: Get your oven pre-heated before you start, so there is no waiting around.

Get ahead of the game: Have an early morning start? Prepare dishes that can be made ahead of time and freeze them until it's go-time! As an example, freeze your Pumpkin Chocolate Rolls made with Lucerne® Pumpkin Flavored Cream Cheese and then pop into the oven just before guests arrive so they will smell the delicious aroma when they walk through the door!

PRO TIP: Take the extra step, and prepare whipped cream to top off your desserts! Try out this recipe using just four ingredients including Lucerne® Heavy Whipping Cream. This is great for coffee drinks, kids' treats, and more!

Dry run: Read over your recipe a few days in advance. When menu planning, make notes, check your inventory, and think through everything you'll need to prepare the recipe.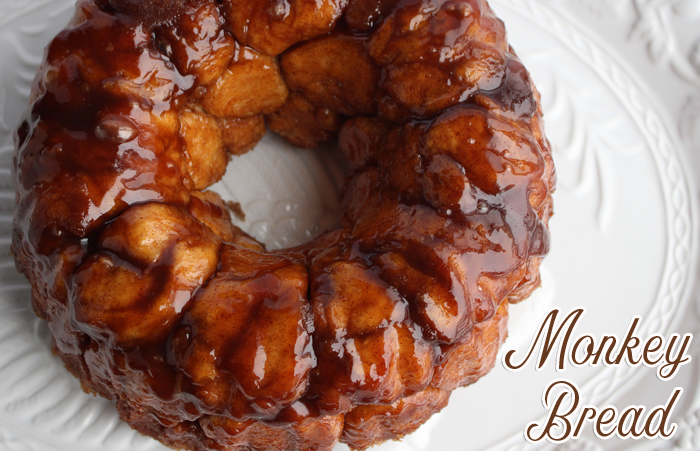 Monkey Bread Recipe
I hope those tips from Chef Jeff are helpful to you. Now, here's the recipe for the delicious monkey bread I've been talking about. I hope your family enjoys it as much as mine. 🙂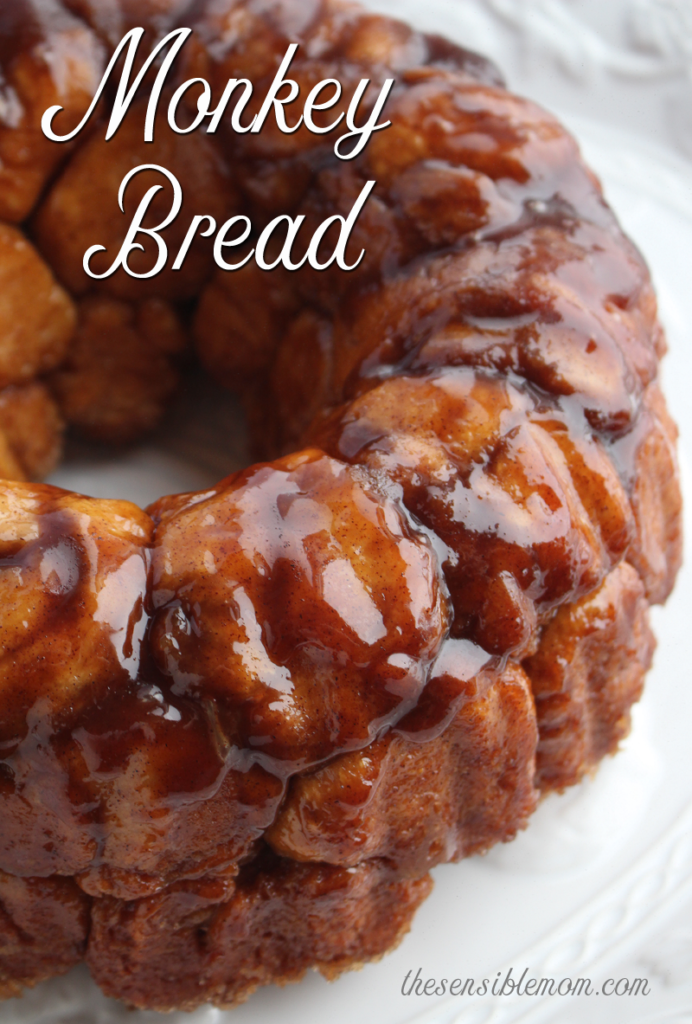 Ingredients
3-1/2 cups bread flour, plus more for the counter
1/4 teaspoon ground cinnamon
1 envelope of instant or RapidRise yeast (or measure out 2-1/4 teaspoons if you're measuring the yeast out of a jar)
1-1/2 teaspoons salt (I use fine grain Himalayan pink salt)
1 cup Lucerne whole milk, warm (around 115 degrees)
1/3 cup water, warm (around 115 degrees)
3 tablespoons honey
4 tablespoons Lucerne unsalted sweet cream butter, melted and cooled
8 tablespoons Lucerne unsalted sweet cream butter, melted and cooled
1 tablespoon vanilla extract
3/4 cup granulated sugar
3/4 cup light brown sugar
2 teaspoons cinnamon
1/4 teaspoon salt (I use fine grain Himalayan pink salt)
Instructions
In a large bowl, whisk together the bread flour, cinnamon, yeast, and salt. Set aside.
In a medium bowl, whisk together the milk, water, honey, and butter.
Add the wet ingredients to the dry ingredients, and mix together using a fork or spatula until the dough comes together.
Turn the dough out onto a lightly floured surface and knead by hand for about 5 to 10 minutes. Then shape the dough into a ball and place it in a large lightly oiled bowl. Cover the bowl with plastic wrap and set it aside to rise in a warm place for about 1-1/2 hours or until the dough has doubled in size.
Once the dough has risen, lightly grease a bundt pan and set aside.
Turn the dough out onto a clean surface, then take the dough and divide it into round balls that are about 1 tablespoon each in size.
In a small bowl, mix together the butter and vanilla extract. Set aside.
On a large rimmed baking sheet, stir together the granulated sugar, brown sugar, cinnamon, and salt, and then spread that mixture out over the baking sheet to roll the dough balls in.
Roll each ball in the butter mixture and then in the cinnamon-sugar mixture to coat. Toss each of the dough balls into the bundt pan as you go. Try to arrange them evenly in the pan.
Pour any remaining butter and cinnamon-sugar mixture over the dough balls. Then cover the bundt pan with plastic wrap and set it aside to rise in a warm place for another 1-1/2 to 2 hours or until the dough has doubled in size.
Once the monkey bread has risen, adjust an oven rack to the middle position and preheat the oven to 350 degrees.
Bake the monkey bread for 35 to 40 minutes or until it's golden brown. Then remove it from the oven and allow it to cool for 15 minutes.
Once the monkey bread has cooled, place your desired serving plate on top of the bundt pan so that it covers it completely. Then carefully flip the monkey bread out onto the serving plate. Serve and enjoy!
http://thesensiblemom.com/2016/12/delicious-monkey-bread-recipe-plus-baking-tips-and-tricks-from-a-chef/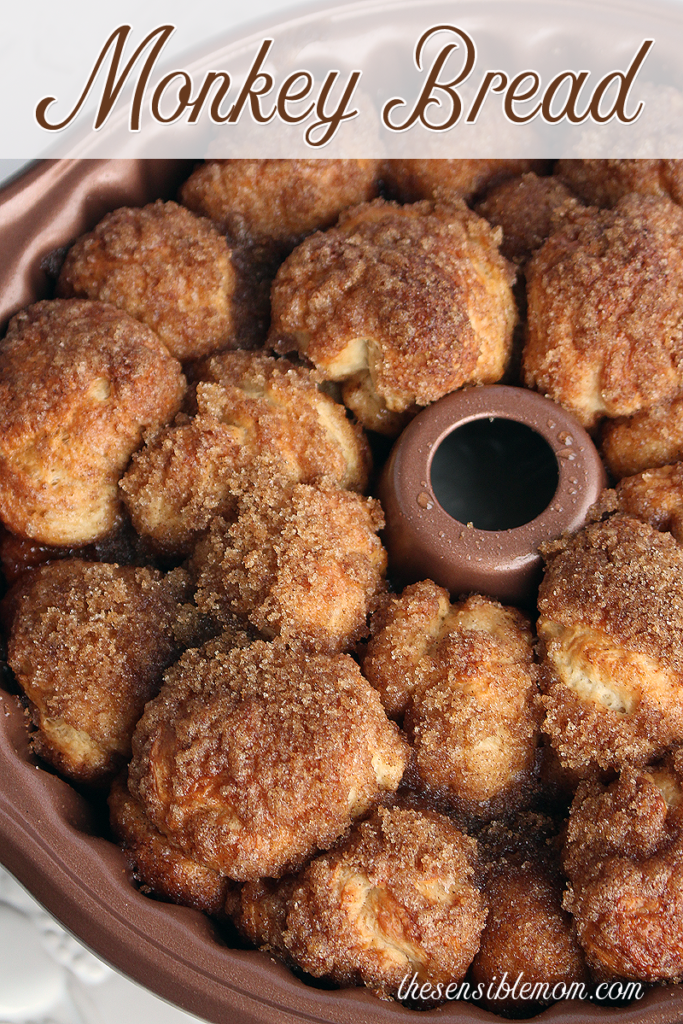 What are some of your favorite recipes to make around this time of the year? What are some of your favorite New Year's Eve foods?