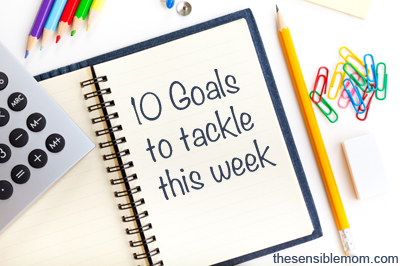 Hello! 🙂
I know it's been a while exactly six months since I've posted my goals, so I think it's time to get back to it.
As many of you know, my family has been on an RVing adventure since January of this year. We've been in Florida enjoying a whole lot of time together, and it's actually hard to believe that we've been on the road for over five months now. But we have…in our tiny RV.
We recently decided to come back to Illinois (our home state) to spend time with family and get some much-needed repairs done to our RV. So at the moment, we're staying at my mom's house until our RV gets fixed. Once the RV is ready to go again, we've decided we're going to stay in Illinois (RVing, of course) until at least the fall before we decide what's next. Believe it or not, the weather here up North is better than the weather down in Central Florida right now.
It was VERY rainy, hot, and humid when we left and it's been that way since the last week of May, so the beautiful sunny-yet-comfortable weather here in Illinois is refreshing and welcome.
Anyway, I'm going to try to get back to posting my goals on a weekly basis again in addition to publishing videos on our YouTube channels on a more consistent basis. I know I haven't been publishing many videos the last few months and I want that to change. Truthfully, it was for good reasons that we took a break from sharing much online. We decided to start spending a lot more time studying the Bible as a family and getting closer to the Lord and each other. Besides those things, we also spent a good amount of time at Disney World. 🙂
Here's what I have planned this week:
Family/Mothering Goals:
1. Work on memorizing a verse of scripture as a family
2. Read books with my three youngest kids
Personal Goals:
3. Read the book of Revelation again
4. Email a friend
5. Create a prayer list on my phone
6. Journal 2x
Home Management Goals:
7. Work on our budget
8. Wipe down electronics
Business Goals:
9. Edit & upload at least one new video to my YouTube channel
10. Edit & upload at least one new video to our family YouTube channel
What are your goals for this week?