This post was sponsored by Tai Pei and all opinions expressed in my post are my own.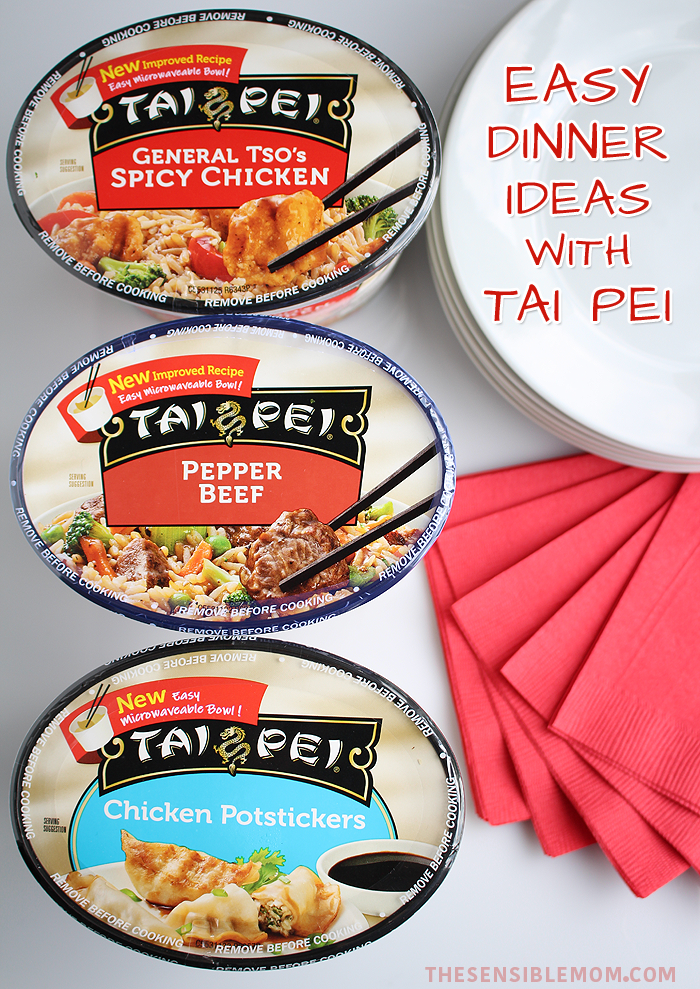 When it comes to feeding my family, I'm all for easy dinner ideas. Who isn't, right?
So when I had the opportunity to attend a Tai Pei Life Hacks Event in Chicago that was featuring their newest quick, easy, and delicious tasting entrees, I was all for it!
I'm just being honest here. 🙂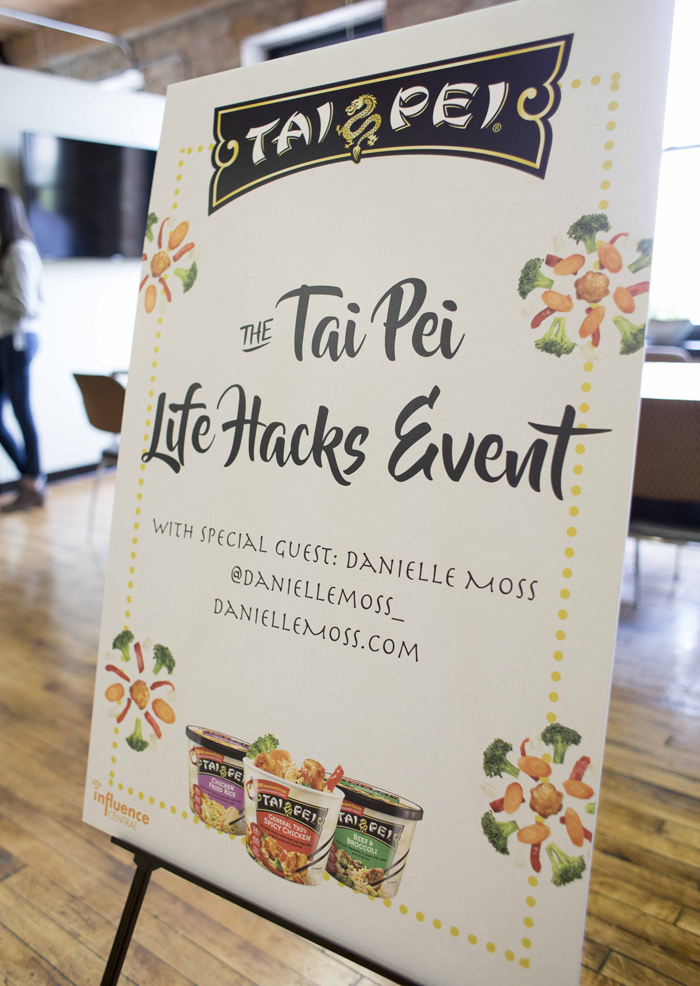 The Tai Pei Event
While at the event, I had the chance to learn a few life hacks that work for a fellow blogger, Danielle Moss. And, I have to say, my favorite hack was one I already know about and can't recommend enough to people who need help keeping up with their email inbox.
Danielle talked about using Boomerang for Gmail. And, well, if you've never used Boomerang for Gmail to get a hold of your inbox, you should! I found out about it years ago and still use it to this day.
Basically, Boomerang allows you to schedule when emails will be sent out, and it also allows you to "boomerang" emails that have been sent to you back to yourself so that you can deal with them at a time that's better suited for you. It's a fantastic tool and a real sanity-saver for those of us that like to have zero emails in our inbox before we head off to bed. 🙂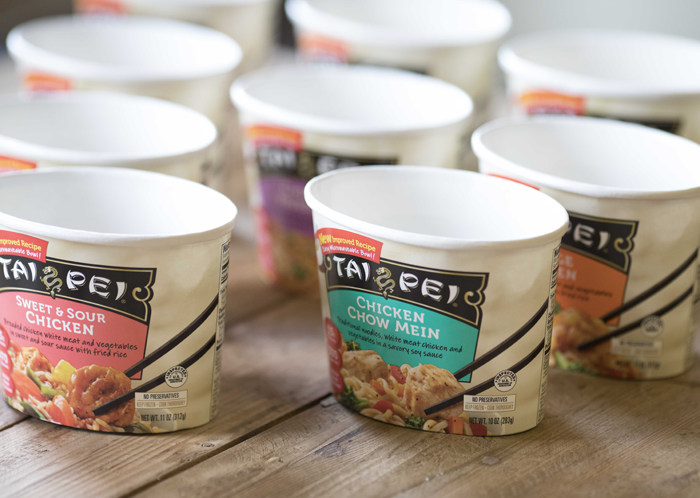 Back to the Food…
Of course, at the event, we also had the chance to try some of the meals included in Tai Pei's all-new single serve line of Asian inspired frozen entrees. And let me tell you, they're delightful! Best of all, they're made with real, quality ingredients.
Plus, because of all of the different choices that Tai Pei offers in this line of entrees, you'll never get bored. My personal favorite is General Tso's Spicy Chicken. It's so flavorful and good!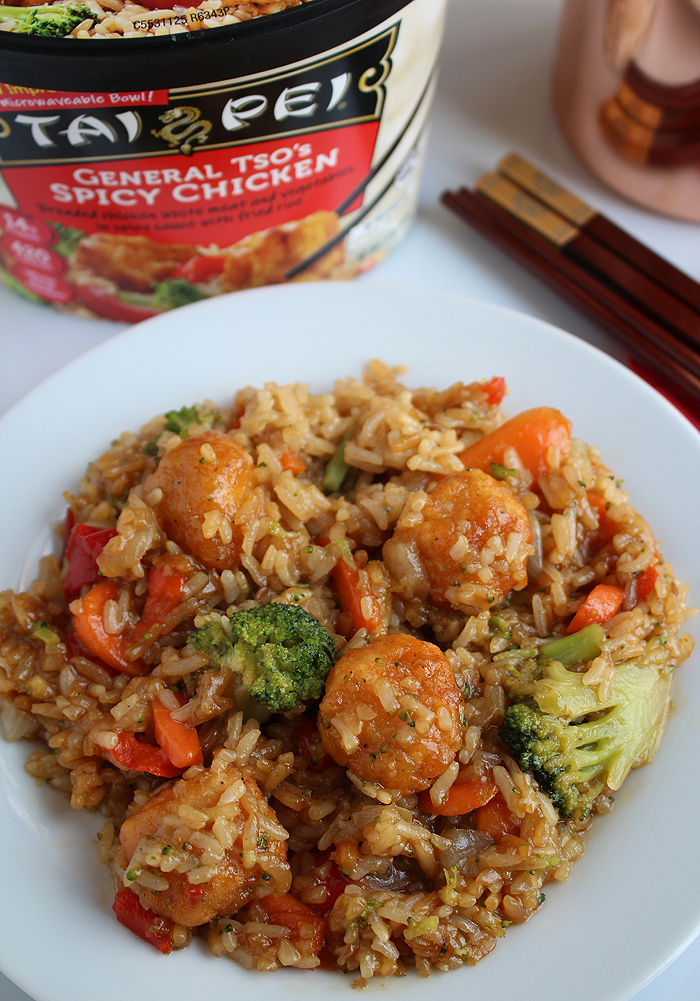 I was even impressed by the variety and amount of veggies included in the meals. For example, the Pepper Beef meal has broccoli, peas, carrots, and celery in it! I like that!
And because the entire dish (including the veggies) is infused with flavor, my 5-year-old daughter, Elisabeth enjoys these meals, too.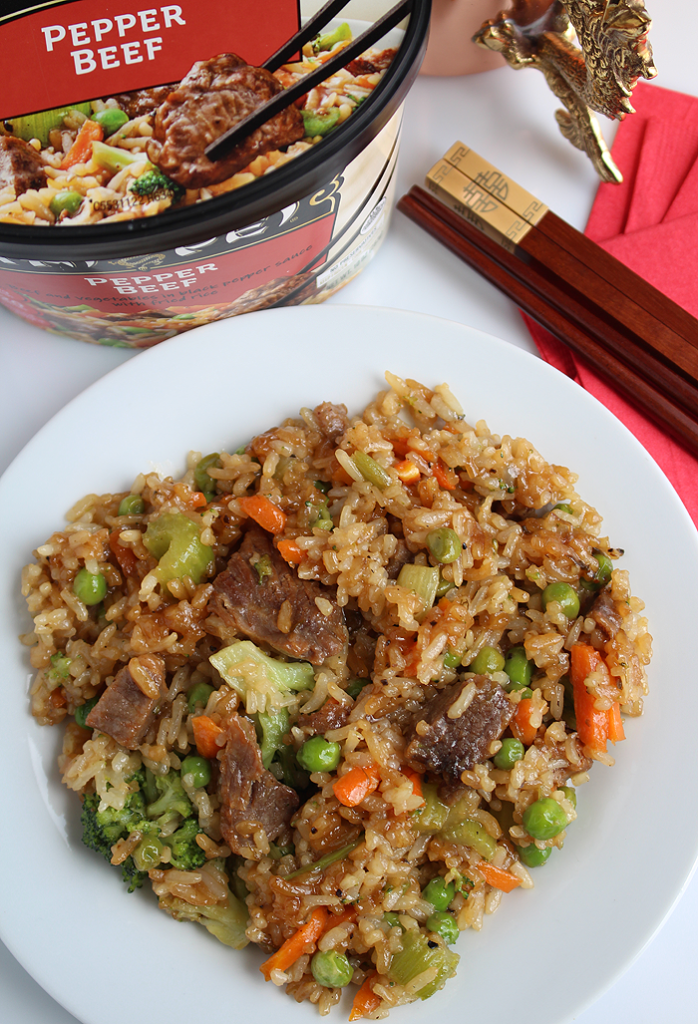 Potstickers, anyone?
For those that love potstickers like I do, you'll be happy to know that you can easily have a plate of potstickers ready to eat in minutes thanks to Tai Pei's new convenient packaging. Basically, your potstickers are hot and ready for your taste buds soon after you pop them in the microwave with a tiny bit of water. So simple!
Now, my kids aren't fans of potstickers, but my husband and I love to have them alongside rice when we're eating Asian food at home. Tai Pei's potstickers don't disappoint, and they get a big thumbs up from us. 🙂
Side Note: Save on Tai Pei with this coupon the next time you're shopping at the grocery store.
Overall, I was already a fan of Tai Pei Asian foods before I went to the event in Chicago. They make lunch, dinner, and even night time snacking easy. But now that I've tried several of their new line of entrees, I'm looking forward to trying even more.
I do believe the Sweet & Sour Chicken is calling my name! 🙂
What kind of Asian meals do you enjoy most or which Tai Pei entree would you like to try first?