Thanks to the folks that work with The Berkey for partnering with me on this post by sending me
The Royal Berkey Water System to review.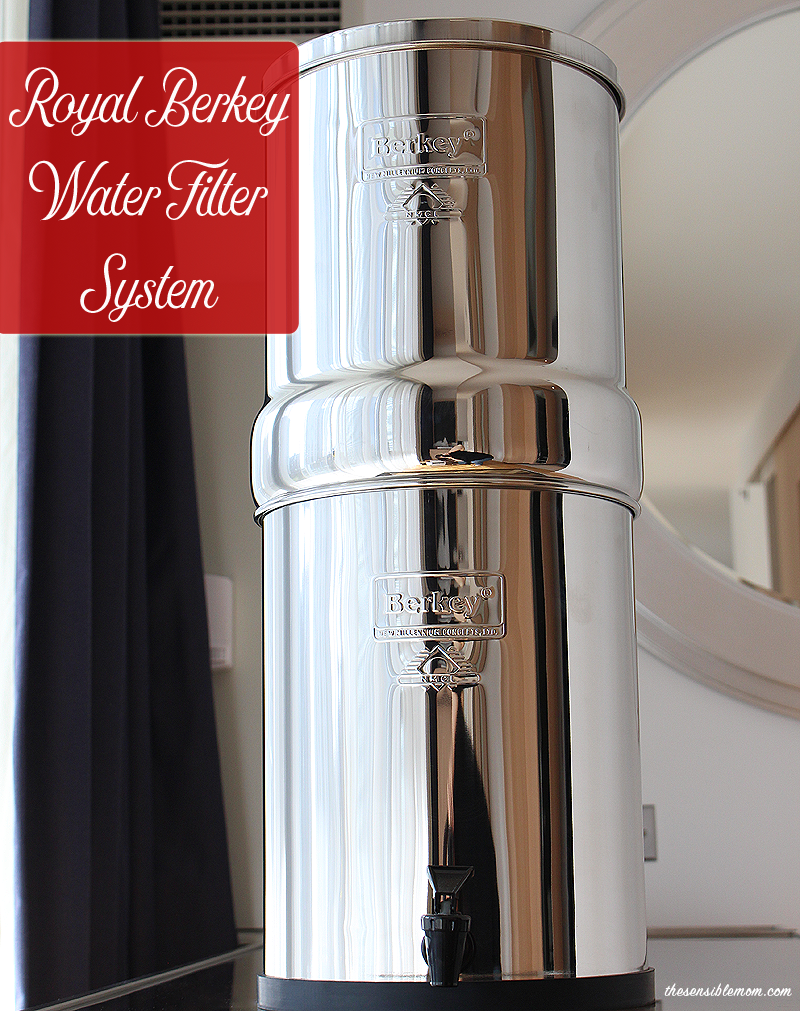 Water.
It's something I've talked about a lot on my YouTube channel, and it's definitely one of the things I've received the most questions about.
People want to know why we buy so much bottled water, and why we don't simply drink tap water.
The short answer is that the tap water in our area isn't great. It's not even good. So, we've resorted to using tap water for things like washing dishes and brushing our teeth with, but we've drawn the line at drinking it.
In the past, we've used ZeroWater products to filter tap water, and they worked well. The problem is that ZeroWater products simply weren't robust enough for our family of seven. Filters needed to be replaced often, and that's expensive.
The Royal Berkey Water Filter System
Now, I've received lots of comments from people sharing ideas and products that we could use to reduce our bottled water consumption and one of the products that has been suggested over and over is The Berkey Water Filter System.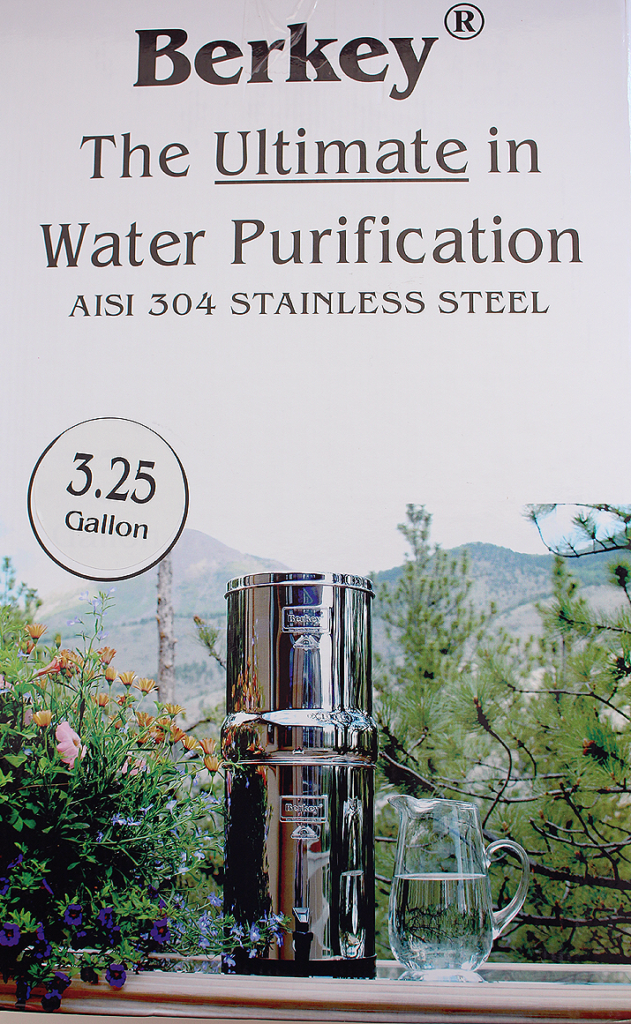 As you can see from the picture, the Berkey is quite large and the particular system sent to me to review is the Royal Berkey that holds 3.25 gallons of water. That's a lot of water!
But that's not even their biggest system. The Imperial Berkey holds 4.5 gallons of water, and the Crown Berkey holds a whopping 6 gallons of filtered water at one time!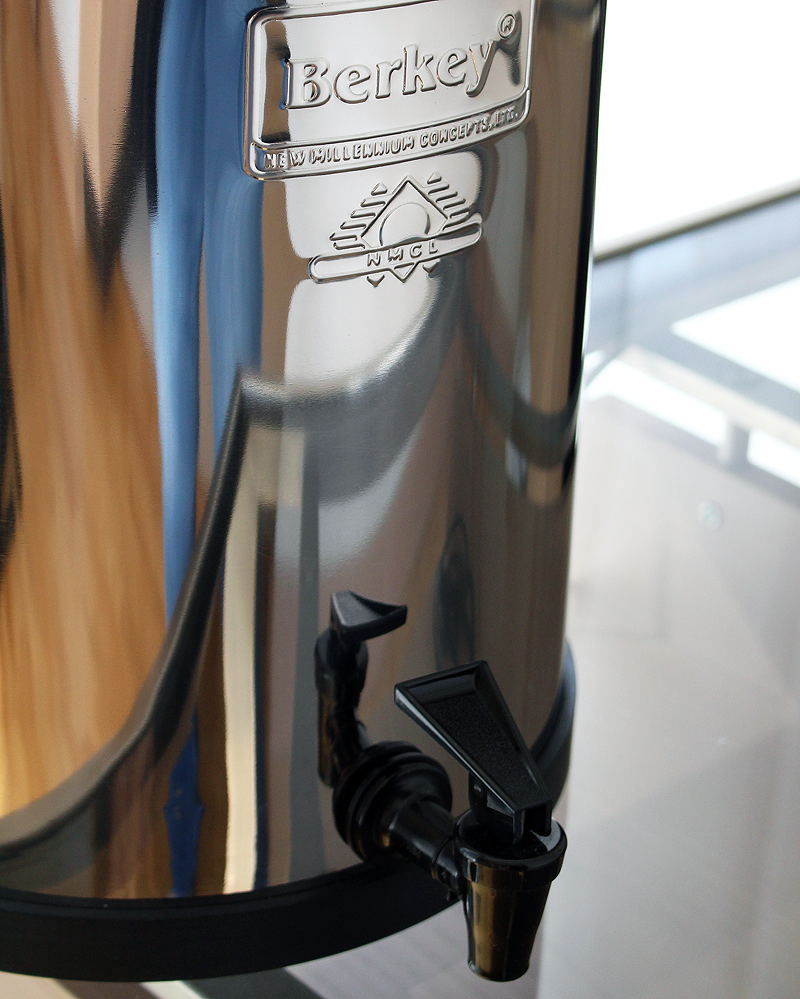 Overall, our experience with the Berkey has been very positive. It does take some time to set up before initial use (I strongly recommend following the directions. 🙂 ) and it does filter water very slowly when you're filtering it for the first time, but then as you continue to use it, it begins to filter at its maximum flow rate.
And then it's just a matter of using and consuming the water and refilling the Berkey as needed.
FUN FACT: The Royal Berkey system is so powerful that it removes food coloring from water without removing the beneficial minerals your body needs. Isn't that amazing?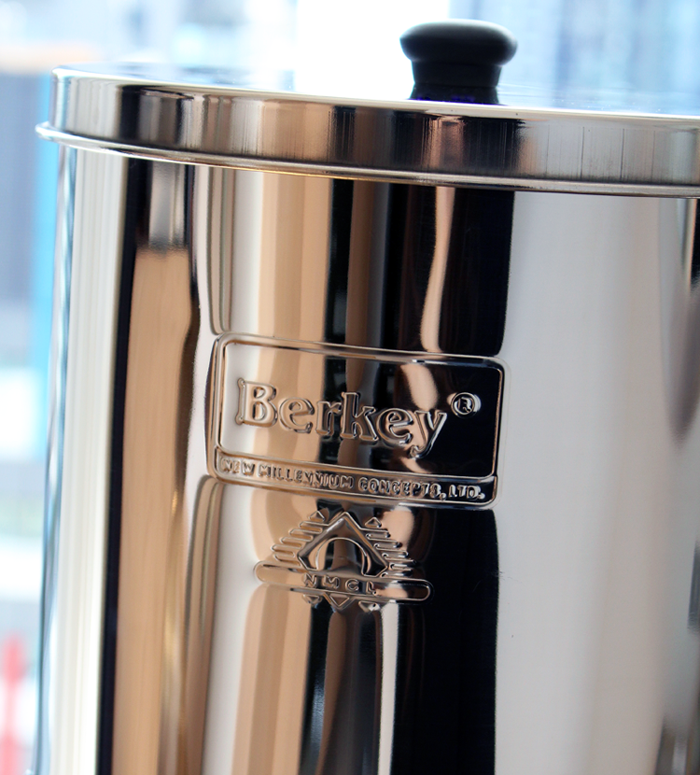 Drinking From The Berkey
We've been using the water we filter with the Berkey for many things. Most importantly, we drink it, and it tastes clean, smooth, and refreshing. My kids enjoy it, and that makes me happy! 🙂
I'm looking forward to using the Berkey for many years to come. It'll become a fixture in our home, for sure!
Do you filter your tap water? Have you ever used a Berkey system?
You can also check out the Royal Berkey Water Filter System on Amazon (referral link), and this particular one comes with a fluoride filter and four stainless steel cups!