This blog post includes Amazon referral links.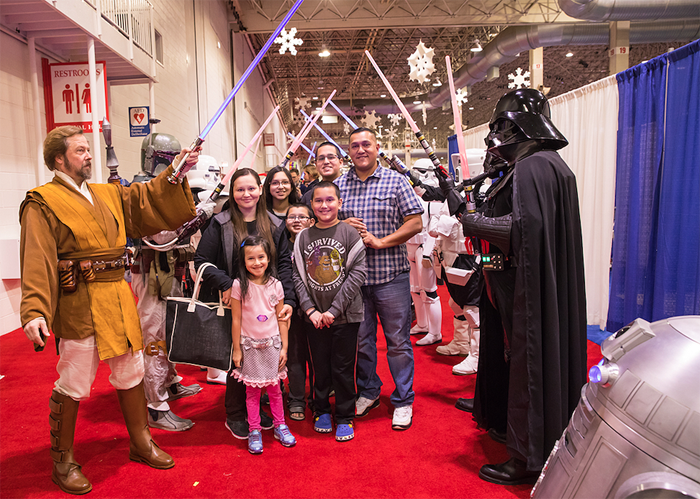 We've been visiting the Chicago Toy and Game Fair for a few years, and every new year is better than the year before.
This year was by far our best experience yet because in addition to getting to try out fun new toys, we also had the opportunity to enjoy a buffet Star Wars themed lunch! 🙂
In the past, we were always provided a nice breakfast of pastries which you can see in a previous year's vlog here. I'm glad they switched things up and provided lunch this year. It made the day better and the ChiTAG fair more memorable.
Top 3 ChiTAG Toy Picks
There's always a lot to take in at the ChiTAG Fair, but we manage to visit all of the booths we want to check out, and this year, I decided that I'm going to share my top 3 ChiTAG toy picks with you and, hopefully, in the process, give you a few gift ideas for the kids in your life.
But first, here's a peek at our lunch table. And, yes, we got to bring all of the toys on the table home with us. Talk about happy kids! 🙂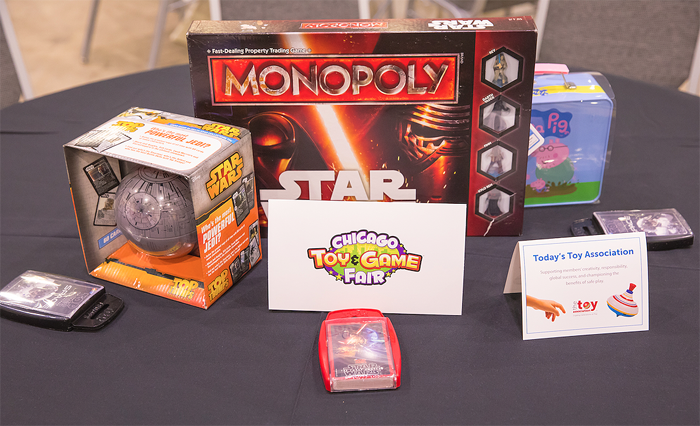 Now for the picks!
First up is Playfoam.


I chose Playfoam because my kids loved playing with it both at the fair and at home, and it never dries out! So kids are free to create with it over and over again.
My next top pick is Light Stax Illuminated Blocks.
I chose Light Stax because they're so cool and Elisabeth couldn't get in enough time with these blocks. We had to tell her it was time to move on or she would have stayed and played even longer. Kids can use their imaginations with Light Stax blocks for hours and they're one of those toys you know your kids won't get bored playing with again and again.
My final top pick is the Soggy Doggy Board Game.
Kids were able play a life size version of this game at the fair, and it looked like a lot of fun! No wonder it was a 2017 Toy of the Year Award Finalist.

So those are my top 3 ChiTAG toy picks and a few holiday gift ideas. I hope they're helpful. 🙂
Do you have any kids gift ideas to share? I'd love to hear them!