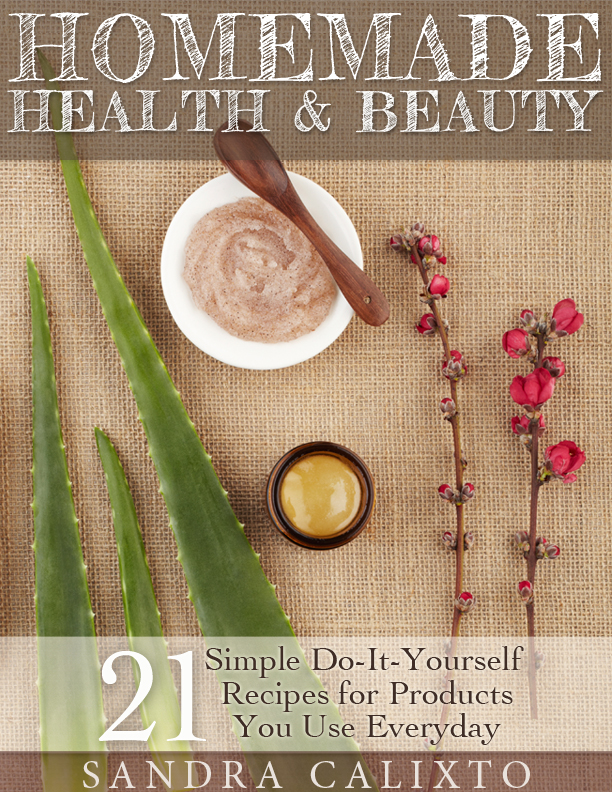 Update: You can now get the PDF version of my ebook for FREE simply by subscribing to The Sensible Mom. 🙂
Homemade Health and Beauty is also available on Kindle for only $4.99 $0.99!
Get it on your Kindle
 No Kindle? No problem. If you don't have a Kindle, you can get one of the many free Kindle apps to read the book on your PC, Mac, iPad, iPhone, Android  phone, or Blackberry. Love the apps!
What will you read about in this ebook?
Homemade Health & Beauty contains 21 recipes for products that we use regularly and that we can make at home, without  all the toxic, irritating chemicals that we often find in store bought versions.
Here's a list of the recipes I've included in this book (all of which my family uses personally):
Shampoo
Conditioner
Hair De-tangler
Face Wash
Body Wash
Lavender Bath Salt
Lavender Bubble Bath
Shaving Cream
Makeup Remover Wipes
Deodorant
Shea Butter Hand Cream
Coconut Body Balm
Sea Salt Body Scrub
Brown Sugar Body Scrub
Honey Sugar Facial Scrub
Honey Lip Balm
Sea Salt Foot Scrub
Peppermint Mouthwash
Baby Wipes (or flushable moist wipes)
Diaper Cream
Liquid Hand Soap
All of the recipes in this book are SIMPLE, and in addition to the recipes, I offer helpful tips to help you to be successful on your journey to making your own homemade health and beauty products.
Now go be amazing and make your own homemade health & beauty products.
You can do it.