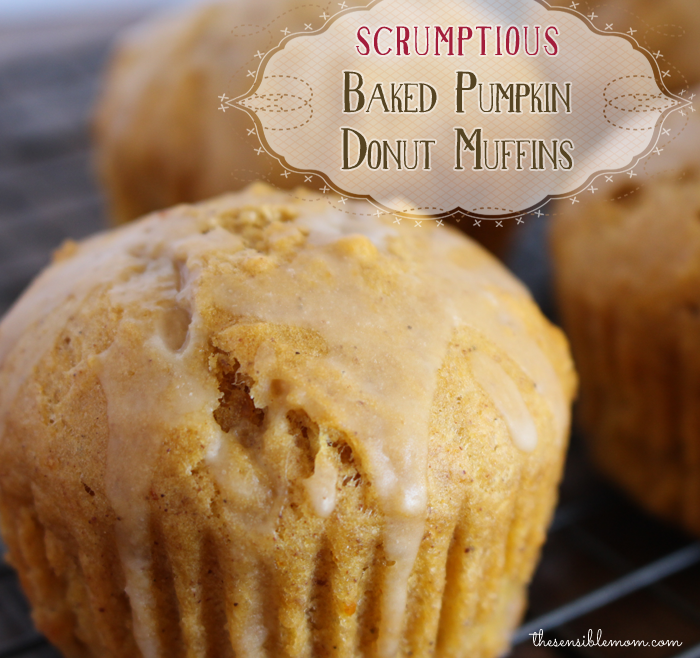 Do you know what resourceful people do when they want to make donuts, but they don't own a donut pan?
They make donut muffins.
And that's what I did.
I made the most scrumptious donut muffins ever. Ever. Ever. Ever.
They're that good. 😉
Baked Pumpkin Donut Muffins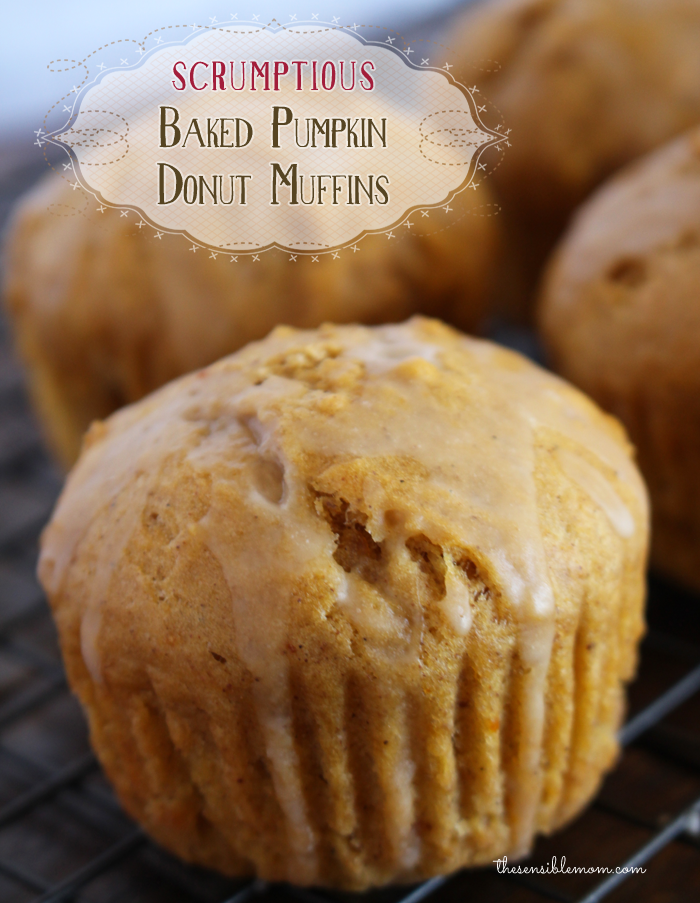 Here's the recipe:
Baked Pumpkin Donut Muffins
Ingredients
1 3/4 cups all-purpose flour
2 teaspoons baking powder
1/2 teaspoon fine sea salt
1/2 teaspoon cinnamon
1/2 teaspoon pumpkin pie spice
1/2 teaspoon nutmeg
1/8 teaspoon ground ginger
1/3 cup coconut oil, melted
1/2 cup brown sugar
1 egg (for Vegan donuts, use egg-replacer - I used Ener-G Egg Replacer)
1 teaspoon vanilla extract
3/4 cup canned pumpkin
1/2 cup rice milk
Instructions
Adjust oven rack to the middle position, and then preheat oven to 350 degrees. Lightly grease muffin pan or line with baking cups.
In a large bowl, whisk together the flour, baking powder, sea salt, cinnamon, pumpkin pie spice, nutmeg, and ground ginger.
In a separate medium-sized bowl, whisk together the coconut oil, brown sugar, egg (or alternate egg substitute), vanilla extract, pumpkin, and rice milk.
Pour the wet ingredients into the dry ingredients and, with a spatula, mix just until ingredients are incorporated.
Divide the batter evenly among baking cups. *I used a 1/4 measuring cup and a spoon to measure out the batter and then scoop it into the baking cups.
Place donuts in the oven and bake for 20 minutes or until a toothpick inserted into the center comes out with only a few crumbs on it.
Allow donuts to sit in the muffin pan for about 10 minutes, then transfer them to a cooling rack and glaze. See recipe below this one for the glaze.
http://thesensiblemom.com/2014/06/baked-pumpkin-donuts/
Donut Glaze Recipe
I used a regular nonstick muffin pan (not mini) and found that with this type of pan, you can expect to make eleven absolutely delicious donut muffins.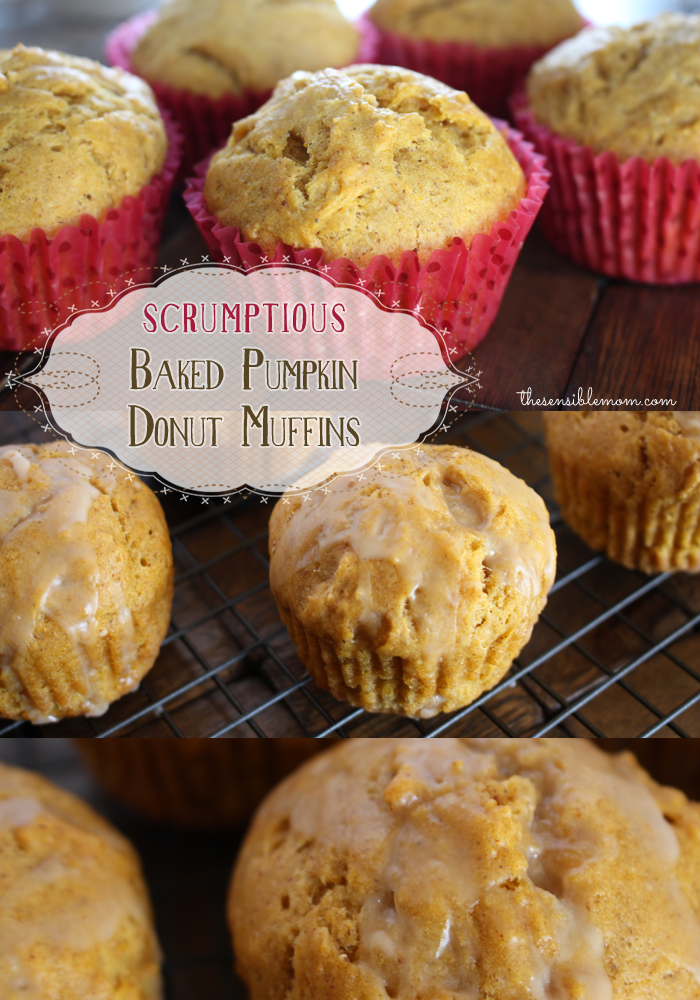 I hope your family enjoys these as much as mine. 🙂
Have your ever made donuts at home?