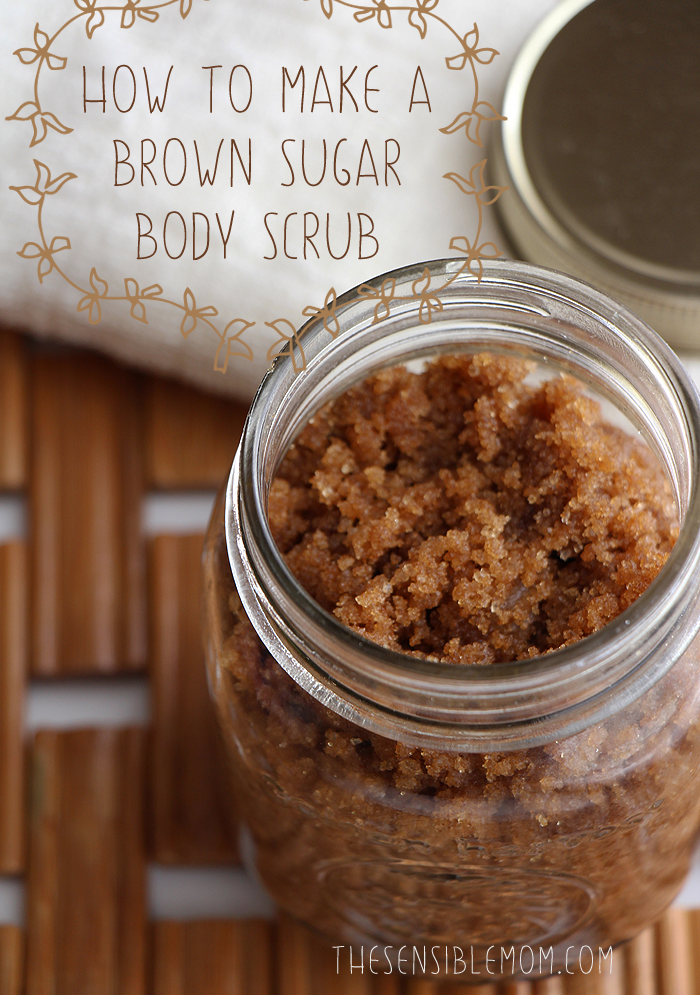 Today, I'm going to share my favorite recipe for brown sugar body scrub.
It's actually a recipe that I shared in my ebook a while back, but since my ebook has been around for quite some time now, I thought I'd share it here and include a video to show you just how easy it is to make.
And it is easy. And worth the small amount of effort it takes to whip up — very, very worth it. 🙂
Here's the video tutorial on How to Make Brown Sugar Body Scrub:
Here's the Printable Recipe:
Benefits of Using Sugar Scrubs
I've used both my own DIY sugar scrubs as well as organic scrubs purchased (on clearance) from the store. I like both. But there are some benefits to making your own.
For one thing, it's cheaper to do-it-yourself. Another plus is that you know exactly what's in the scrub you create. And finally, the possibilities for the different types of scrubs you can come up with are seemingly endless.
All of these benefits are in addition to the benefits you get after you apply the sugar scrub to your skin. Scrubs are awesome for exfoliating your skin and making it feel clean, soft, and smooth. Tough skin? It's no match for a sugar scrub!
What's Coming Up Next
In my next video, I'm going to show you how to make another one of my favorite homemade health and beauty recipes. This time it'll be for hair conditioner. Stay tuned for that. 🙂
Do you make your own sugar scrubs? What are some of your favorite DIY recipes?