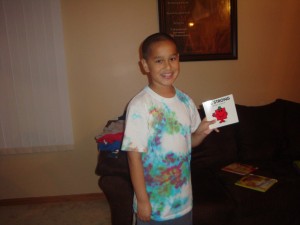 It's hard to believe, but our oldest son just turned 11 years old. Eleven! Time sure does fly. Altogether, Nathan had a great birthday. It started with opening his gifts from us. We got him a Mr. Men book that he had requested. We also got him some character shirts we found on sale a couple of months ago that we've kept hidden in the closet.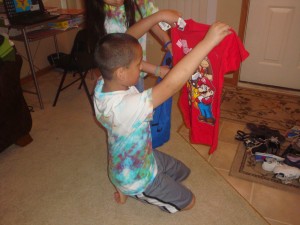 And finally, we got him a Lego watch and some Lego sets that we found for 40-50% off at Walmart. I was thrilled to find the Lego watch and Lego sets marked down because it's hard to find a good deal on Legos. They're SO expensive. The 3 older kids are really into Legos right now and were all very happy to have new Legos to play with.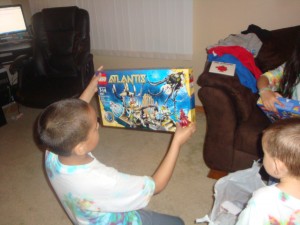 Later, we ended up at Chuck E. Cheese for games and pizza. I'm glad that even though Nathan is 11 years old, he still likes going there, and we went there at his request.
I'm pretty good at maximizing coupons at Chuck E. Cheese, so, going there doesn't feel like a huge strain on the finances. We ended up paying about $36 for a pizza, 5 drinks, and about 235 tokens. Plus the kids all left with little toys and fun stuff from redeeming our tickets. All in all, it was a great day.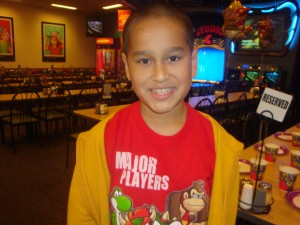 Happy birthday, Nathan!