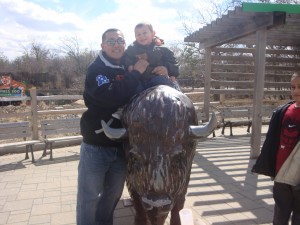 Isn't the zoo one of the best places on earth to visit with your family? I mean, you can create such wonderful memories there, and even though we'll visit a few times a month now that the weather is warmer, every time is different. We'll take new pictures, we'll visit exhibits we didn't visit the last time we went, we'll eat lunch in a different spot, or we'll see an animal doing something we've never seen before.
We have a zoo membership that has definitely paid for itself long, long ago. And there are many other reasons I like the zoo:
:: Free exercise. Hello walking for 2.5 hours!
:: It's educational. The last time we went Nathan thought I was so smart because I knew all the animal names. Um, Mommy was simply reading the signs, son. I need to encourage this more the next time we go. 🙂 But it's a great home schooling field trip!
:: Pictures, pictures, pictures.
:: The zoo is open 365 days a year, so, you can bundle up and go when it's cold or enjoy the zoo in warmer weather.
:: They sell those over-priced plastic animals that the kids love.
:: Since we are members, we get discounts!
:: Zoo picnic lunches. The best. I love lunch time at the zoo. We eat outside on nice days and inside on colder days. We always pack our lunches which makes lunch time more fun and memorable.
:: It's free whenever we go. No extra money out of pocket for tickets with a membership. Even parking is free! Except for the gas. 🙁
The only part I don't like about the zoo is visiting the monkey/ape house. I've watched Animal Planet and the stories about the monkeys/apes that go crazy and mutilate human beings. Scary. I get a little nervous about these creatures whenever we visit the ape house. I don't like them looking at me. At all. Stop it!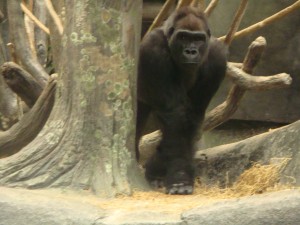 And now for some more friendly zoo pics: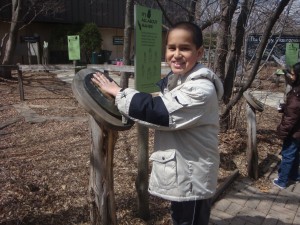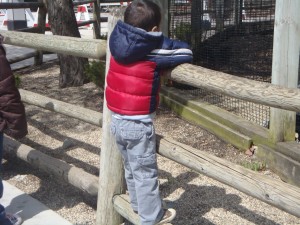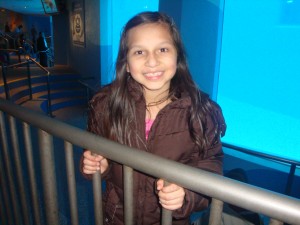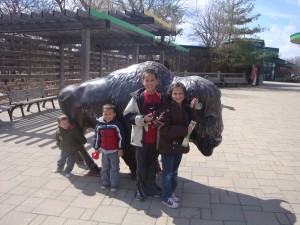 What's your favorite part about the zoo?