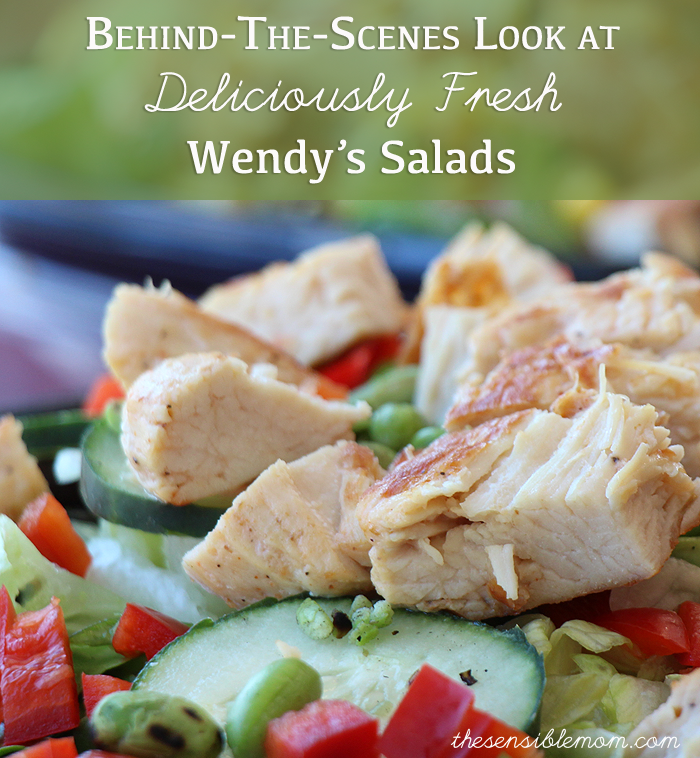 I could eat salad every day.
And, someday, maybe I will. Like when my kids are older, and I have the extra time to chop, slice, and dice fruits and vegetables without the added responsibility of actually having to feed all of the other people in my family. Maybe then I can eat salad every day. 😉
But until then, I'm glad that I can pick up a freshly prepared salad at my local Wendy's whenever I want one, but don't have the time or all of the ingredients to put it together at home.
How Wendy's Makes Their Salads
And you know, it's true – Wendy's salads are made fresh on a daily basis. And when I say, "fresh," I mean that they use real, fresh produce just like the produce you buy at the grocery store. Then they prep that produce in-house on the same day that those salads are served to customers.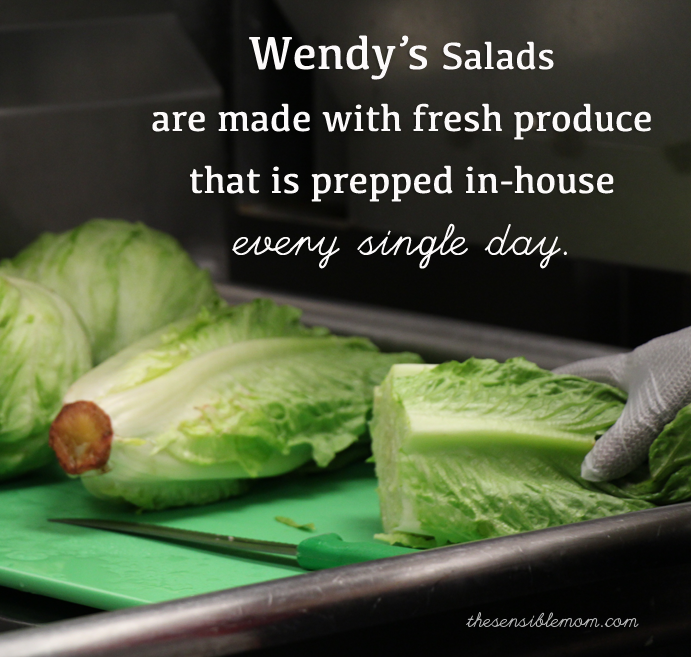 I know this because I recently got a behind-the-scenes look at how Wendy's salads are created. I watched as the Wendy's employee removed the ugly parts of the lettuce (just like we do at home), washed the lettuce, chopped it, and then ran it through a huge, orange salad spinner.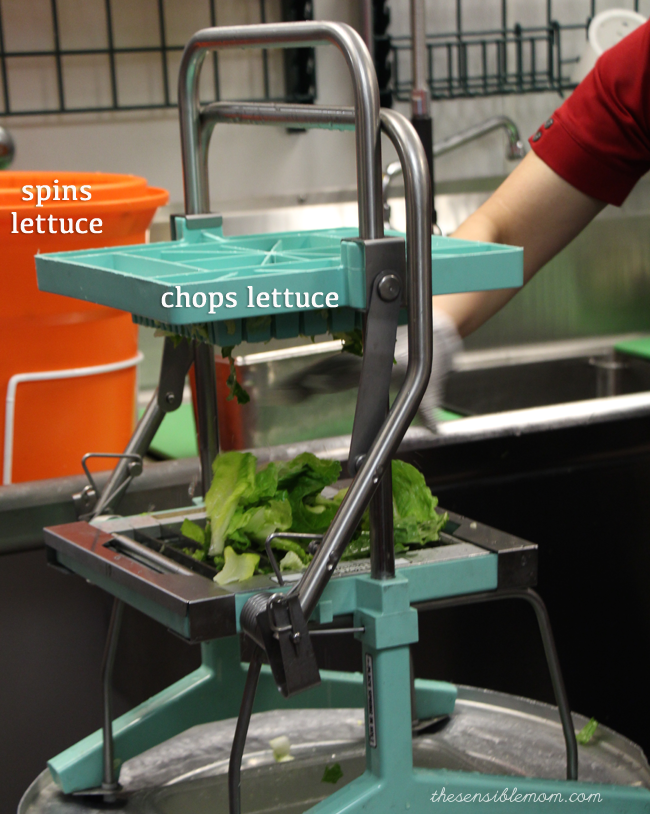 In every Wendy's restaurant, employees freshly chop vegetables every day, starting with full heads of iceberg and romaine lettuces and other veggies like cucumbers and tomatoes.
For more insight into the ingredients that Wendy's uses in their salads, check out the short Romaine Lettuce Journey video on their YouTube channel.
As I continued to watch the Wendy's employee slice tomatoes and dice red peppers to use in the salads, I kept thinking to myself that the whole process is so similar to what I do in my own kitchen.
The difference is that Wendy's employees have to use heavy-duty kitchen gadgets to get the job done, because they're making around 200 salads a day. That's a lot of salad!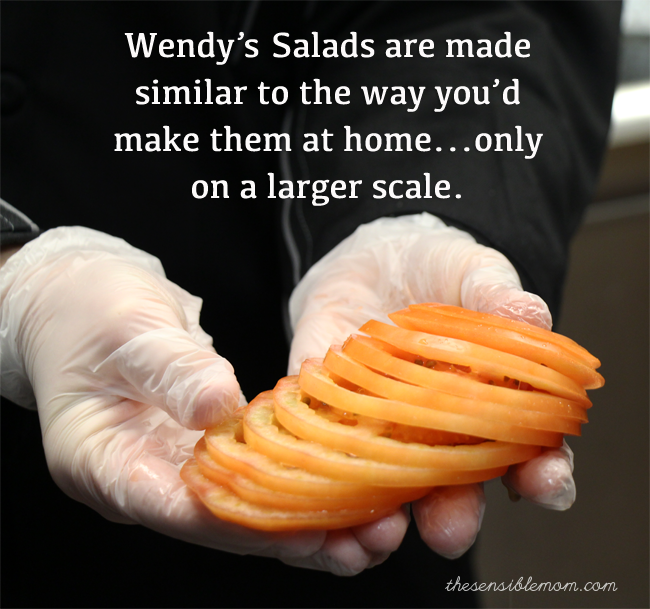 Once each salad is prepped to a certain point, a lid is placed on top of it. Then the salad is properly labeled and refrigerated.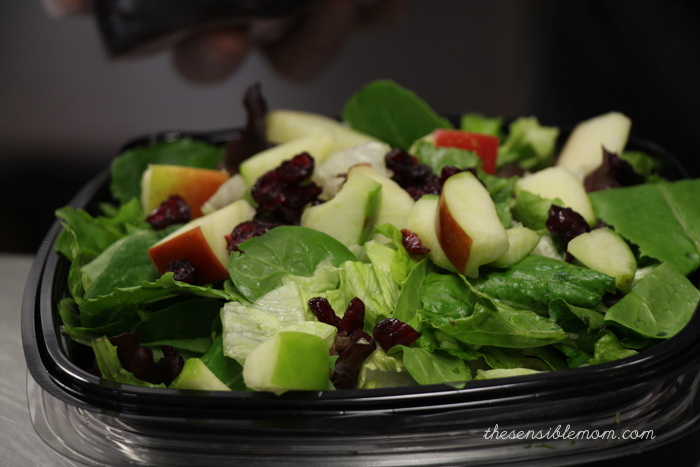 At the time that a customer orders a Wendy's salad, premium white meat chicken breasts are grilled and subsequently placed warm on their salad.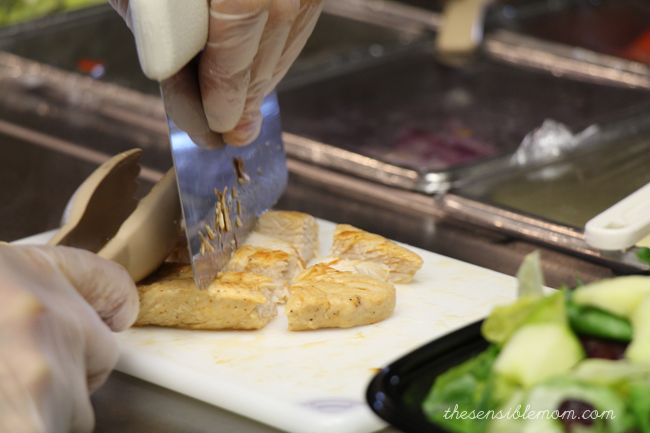 So as you can see, Wendy's salads are truly made fresh every single day. There's no pre-packaged lettuce being used here! 🙂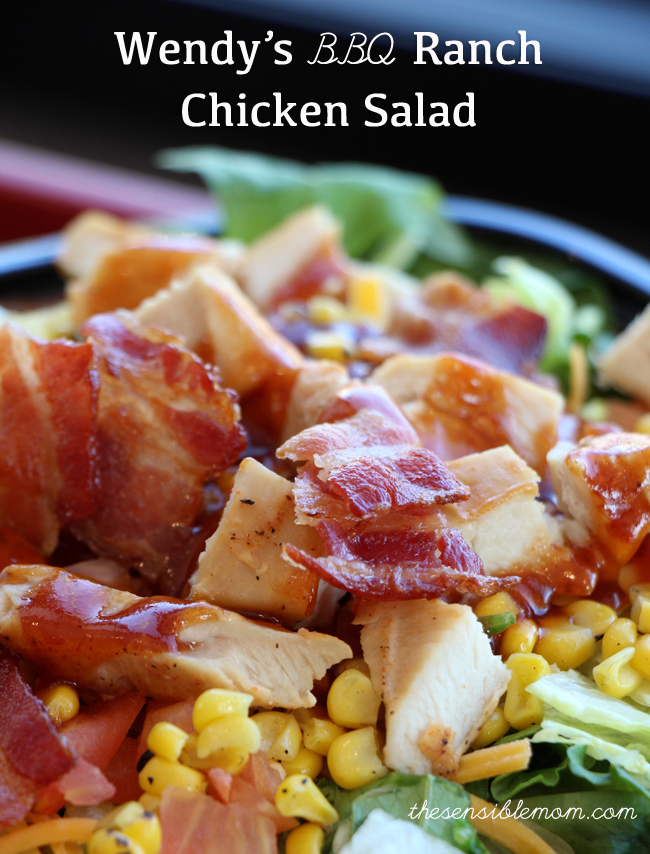 My favorite salad so far is the apple pecan chicken salad. I tried that salad for the first time during my visit to Wendy's and loved it.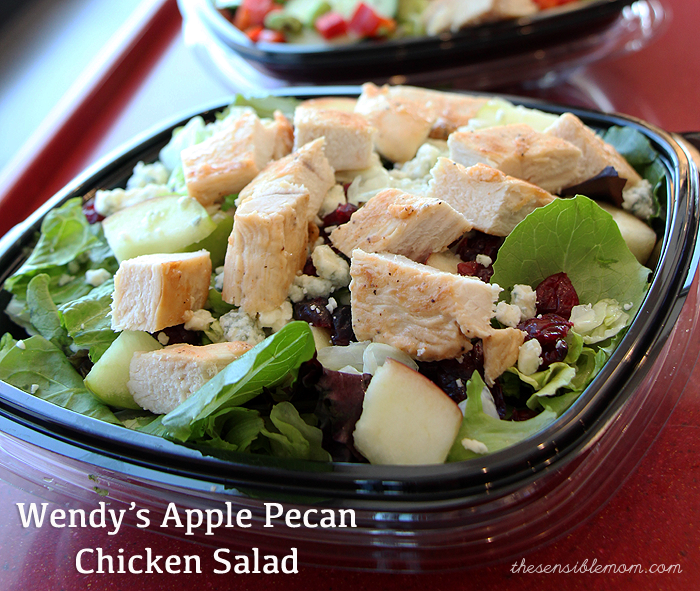 I'm looking forward to trying the asian cashew chicken salad next! It looks really good!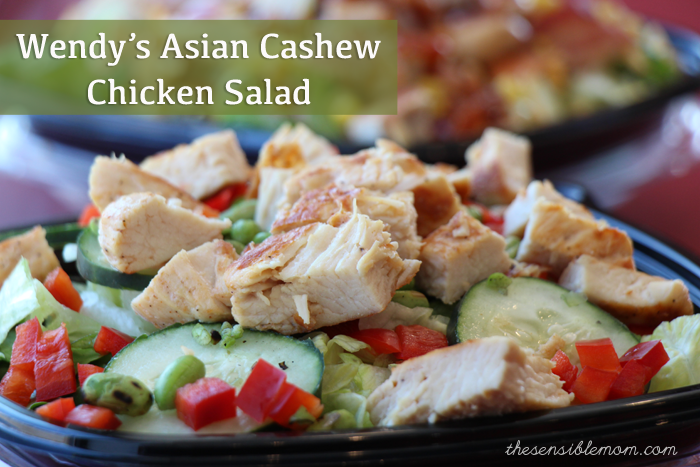 Did you know that Wendy's salads were made so fresh?
P.S. I took all of these photographs at the Wendy's restaurant that I visited, so you can see the high quality of the salads right after they've been made. No additional styling necessary. 🙂
I was selected for this opportunity as a member of Clever Girls and the content and opinions expressed here are all my own.