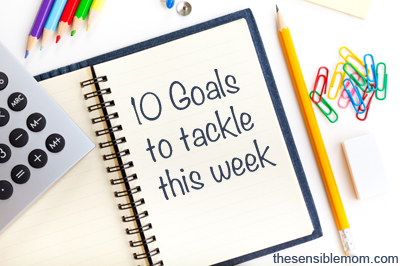 Life has been a roller coaster lately, and I'm ready for things to get back to normal.
But I guess they're not going to just yet because I woke up to a child vomiting again this morning. 🙁
The craziness started last Monday night with a carbon monoxide leak that sent our whole family to the emergency room. Praise the Lord that our carbon monoxide detectors went off, and we realized why we were feeling sick and got out of the house and to safety before it was too late.
The fire department and gas company came out and confirmed a leak that they thought was coming from the basement. We were told that the house wasn't safe to live in, so we spent one night in a hotel and the rest of the time we stayed with my mom.
Our landlord finally got someone out to inspect and make repairs and we were able to return home on Friday morning.
But guess what? On Friday morning, Elisabeth woke up sick and was throwing up about every 20 to 25 minutes. Then by Friday night, we were ALL sick. Ruben and I were cleaning up vomit left and right, and trying to keep it together because we weren't feeling well either.
Saturday was a day of complete and utter exhaustion…and more throwing up. On Sunday, things started to look a little better, but we were still sick and exhausted and there was more throwing up. Laundry has been endless.
Monday was a bit better than Sunday, and we were mostly dealing with upset stomachs and fatigue.
But this morning (Tuesday), Elisabeth woke up throwing up again, and I just want all of this to end now. But since it's not over, we're going to keep taking it easy and pray we're all well soon.
And so, because life hasn't been normal lately, I haven't been keeping up with my weekly goals, but I'm going to attempt to this week and see how it goes. 🙂
Here are my goals for this week:
Family/Mothering Goals:
1. Continue to work on memorizing two verses of scripture as a family
2. Work on a Father's day gift with the kids
Personal Goals:
3. Wake up by 7:00 AM at least 4 days
4. Walk a total of 30 minutes on the treadmill
5. Read at least 5 pages from each of these books: Toward a Growing Marriage by Gary Chapman, Be the Best Mom You Can Be by Marina Slayton, and Influencer Marketing for Dummies
6. Journal 2x
Home Management Goals:
7. Update the list of books the older kids have read through this year
8. Fill a bag with items to donate
Business Goals:
9. Shoot, edit, & upload at least one new video to our family YouTube channel
10. Return emails
What are your goals for this week?