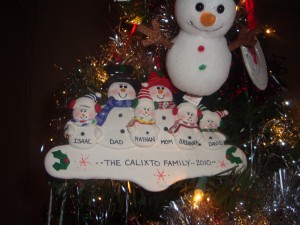 We bought our first family ornament with all of our names on it.  Hopefully, this will become a tradition for years to come.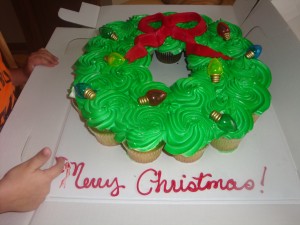 We had a Christmas cupcake "cake."  I promised Breanna that we'd have one of these made for Christmas when we saw it at Target.  The kids loved it, and as you can see from the picture, someone couldn't wait.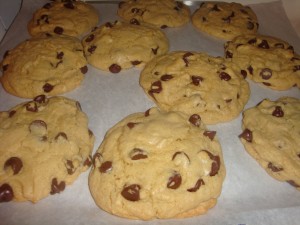 We made the most delicious chocolate chip cookies to give away and eat! We followed a recipe from The America's Test Kitchen cookbook, and these came out big, chewy, and oh so good.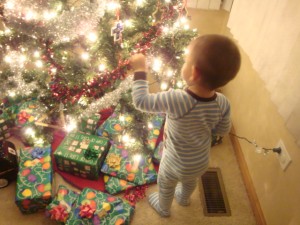 David adored the Christmas tree.  It was wonderful to see him enjoying it so much and asking for it to be turned on each day.  However, we did not enjoy toys and other random items such as potatoes being thrown into it.
That's a peek into our Christmas.