My Life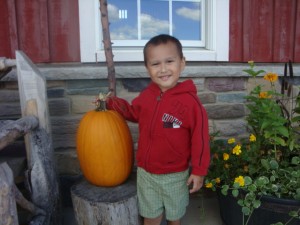 We visited an apple orchard in Indiana last week.  Have you ever been to one?  There's pumpkins, applie cider, homemade donuts, caramel apples, pies, corn mazes, and rows and rows of deliciously sweet apples (juicy, too).  More than all that, though, are the feelings you have when you are there.  It's a very nostalgic feeling that makes you want to run home with your kids, put on an apron, and make homemade apple pies. 
The kids love it and every year that we go it gets better and better as they grow.  Isaac, our three year old, enjoyed picking apples more than anyone else this year!  He had about three times as many as the other kids.  And as we were trying to leave the apple orchard to get to the pay station, he could not help himself and continued to pick apples because he needed just one more….
I'm really excited to have found a more local apple orchard that we'll be able to visit more often than the one in Indiana.  And they sent me COUPONS!  That's definitely a good way to draw this girl in! :0) 
We bought our first pumpkins at the grocery store yesterday, too.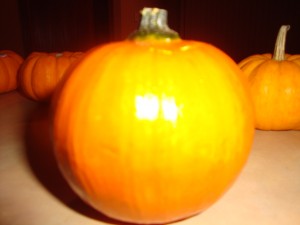 They're the mini-pumpkins.  I went to the store with the kids, so, we ended up with seven.  And today, we are going to make homemade apple pie!  I'm going to use a recipe out of our favorite cookbook, The America's Test Kitchen Family Cookbook.  I'll let you know how it turns out!