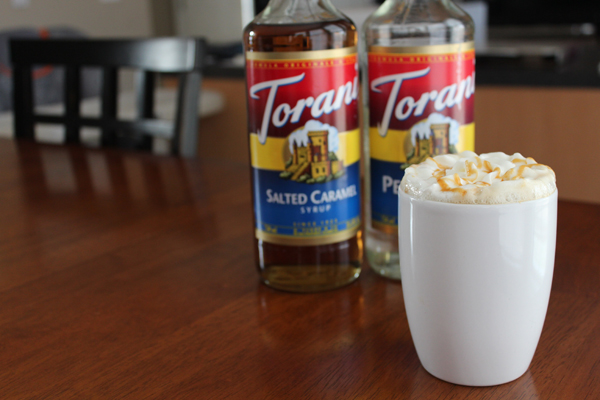 It's no secret that I love coffee. I have tried to give it up or at least cut back to one cup a day instead of two, but I can't. I used to feel some measure of guilt about loving coffee so much, but I don't anymore. I feel like coffee is something that the Lord has blessed to bring a little joy to my mornings, which tend to be the some of the most hectic times in my day. Waking up to children who need to be fed, bathed, dressed, changed, and ten other things…isn't easy. I'm sure you can relate.
So I need coffee. My husband knows it, and he makes my first cup just about every single morning. He does a great job, too. 🙂 I normally have coffee with a little vanilla almond milk and nothing else. It took a little time for me to get used to drinking it that way, but my taste buds have been trained. And I enjoy it.
However, there are times when I like to enjoy delicious coffeehouse style coffee at home. I've experimented quite a bit over the years with different recipes, and some have turned out to be winners. The only issue I have with the recipes is that they require so many additional ingredients. Ingredients like sugar, brown sugar, chocolate chips, vanilla extract, chocolate syrup, etc… Then there's the time involved in making my extra-special cups of coffee. It can be a bit of a process to make a homemade latte.
Enter Torani syrups.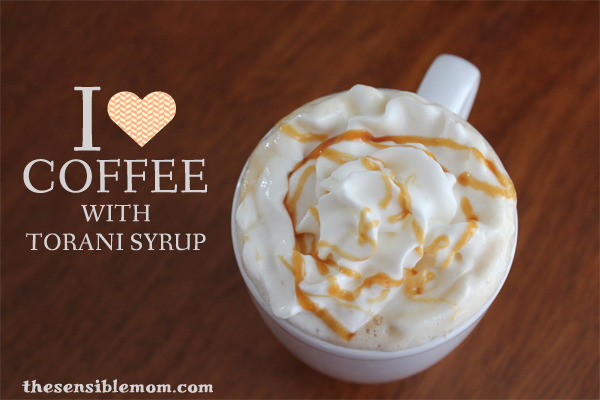 Torani syrups have made it so easy for me to enjoy coffeehouse style coffee in minutes and without a bunch of ingredients.
The taste? So good. This picture pretty much sums things up.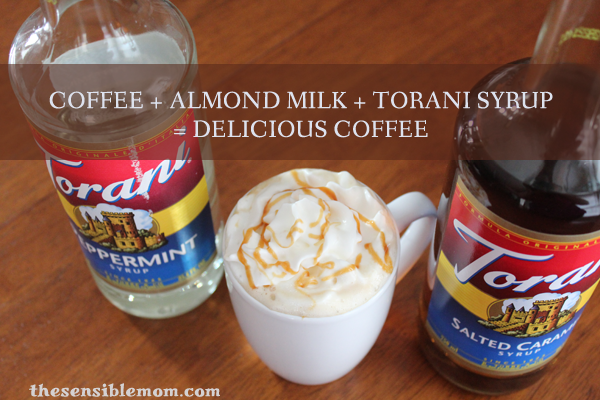 The bonus is that Torani syrups aren't just for coffee. You can use them to create new dishes and desserts for your family. I decided to try the peppermint syrup in our brownies. The result was delicious peppermint brownies! The peppermint in the brownies was not overpowering. It was just the right amount for our family's taste buds. I'm going to post the recipe to the peppermint brownies here on The Sensible Mom next week.
Overall, I can honestly say that I have thoroughly enjoyed trying the Torani syrups, and I'm glad to have found a new favorite brand of syrups.
Do you drink coffee? What do you like to add to your coffee to make it just right?
More about Torani:
Since 1925, 3rd generation family-owned Torani has been crafting great tasting flavored syrups that coffeehouses use to make their flavored drinks taste so delicious. With over 120 flavors in Regular and Sugar Free varieties, Torani flavored syrups are perfect for flavored lattes, mochas, coffees, cocoas, Italian sodas, teas, lemonades, and smoothies. Coffeehouse professionals choose Torani flavors because they are expertly crafted and made with the highest quality ingredients, like natural flavors and pure cane sugar. Now, Torani flavored syrups are widely available at retail so you can easily create authentic coffeehouse quality drinks at home.
This is a sponsored post written by me on behalf of SheSpeaks & Torani. All opinions are mine.