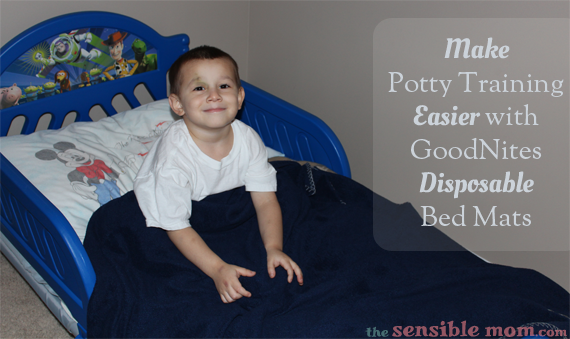 With five children, we are no strangers to potty training.
But one thing I've found to be true for our family, is that nighttime training has been more of a challenge for our boys than it ever was for our daughter. Our daughter was completely potty trained day and night at two years old. Our boys have taken a lot longer than this, and we still deal with bedwetting on a regular basis.
Basically, our washer and dryer get a workout.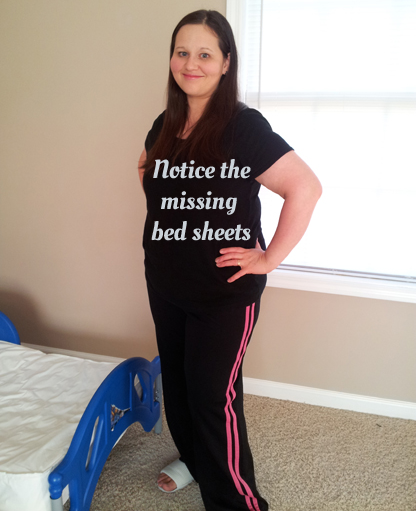 But we've found a great potty training tool to make our lives just a little bit easier when it comes to nighttime training. It's a tool that is helping us keep the bed sheets out of the dirty laundry basket on a regular basis, and instead, spending more time on a dry mattress.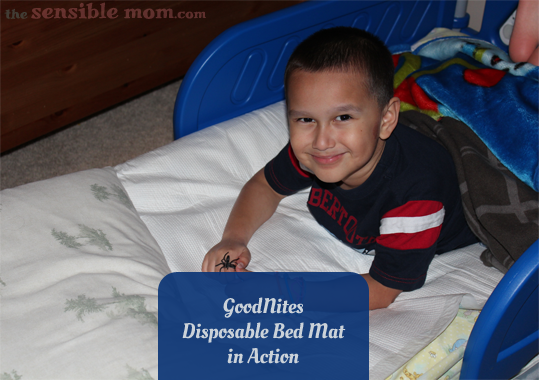 Huggies Disposable GoodNite Bed Mats.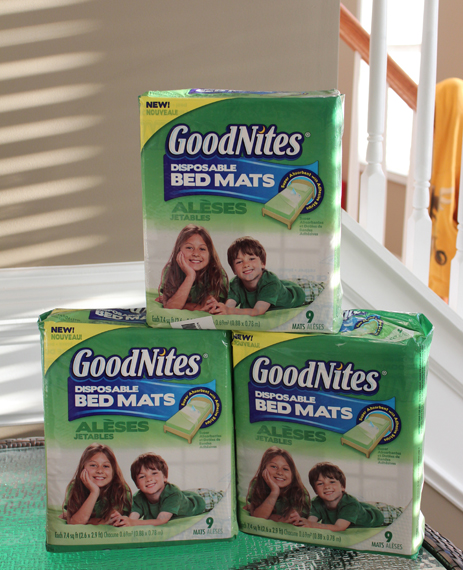 They're making a big difference in our family.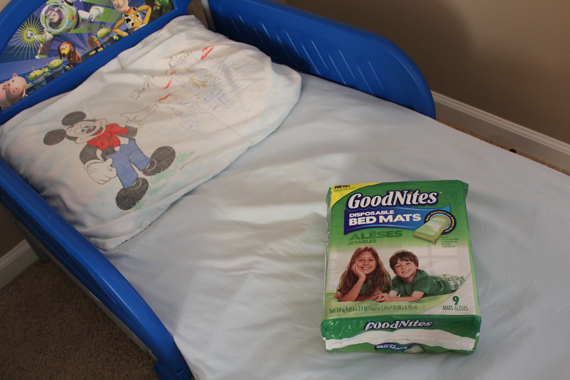 We buy them easily online at Walmart.com. My husband goes to pick them up the next day, and the boys have fun helping me put them on their beds. And when I say they have fun, they really do. 🙂 They like helping to remove the sticky adhesive on the back of the bed mats and get them set up on their mattress.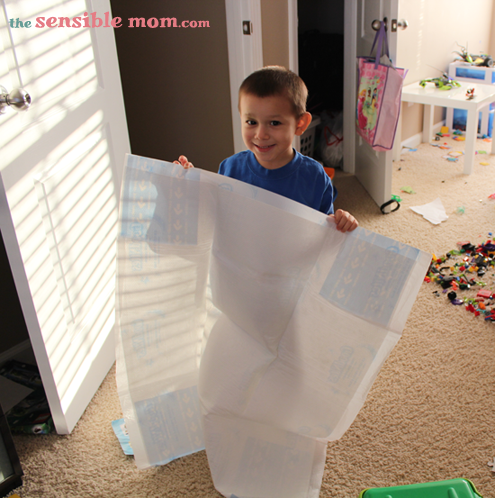 Here's what they look like on our toddler beds.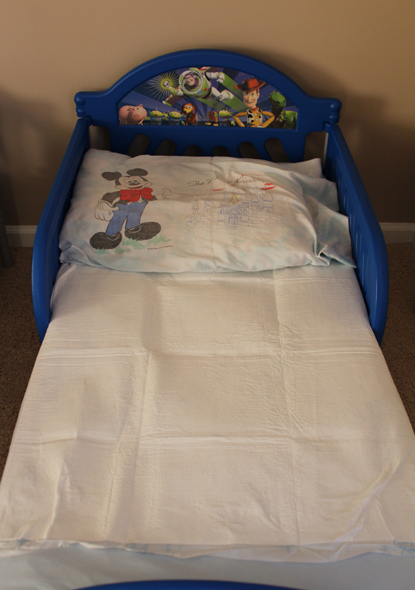 Both of our younger boys are still in toddler beds, although Isaac will be graduating to a twin-size bed in the near future. These bed mats would fit nicely on either size bed or mattress. As you can see, they cover most of the crib-size mattresses we use for our toddler beds, and they would have no problem fitting nicely on a twin mattress.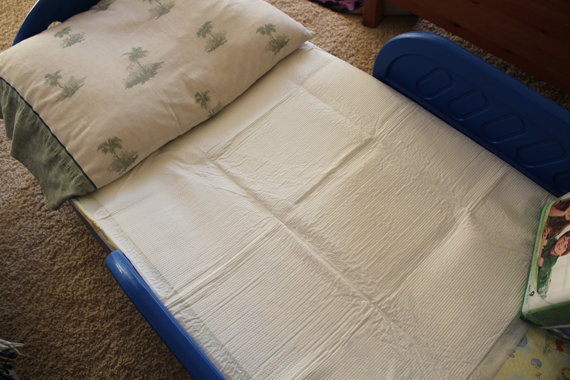 Our boys have been doing a good job of keeping these bed mats dry, but if they do have an accident, we simply remove the bed mat and replace it with a fresh bed mat. No more having to wash their sheets every single time they have an accident. Why? Because these mats keep their sheets dry. 🙂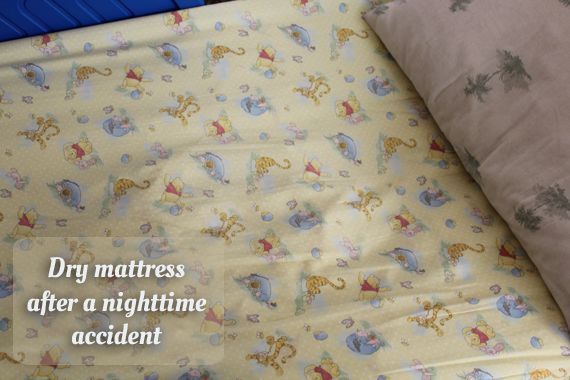 I know we'll be using these bed mats for a longtime to come. Our boys are using them now, and we have one more child after them to potty train, who is currently still in diapers — our sweet Elisabeth.
Let's hope she follows in the footsteps of her older sister and is completely potty trained by  two years old. I can hope, right?
Are you currently potty training your kids? If not, at what age where they completely potty trained where you no longer had to deal with bedwetting?
I am a member of the Collective Bias Social Fabric Community.  This shop has been compensated as part of a social shopper insights study for Collective Bias™ and Huggies. All opinions are my own. #HuggiesWalmart #CBias #SocialFabric