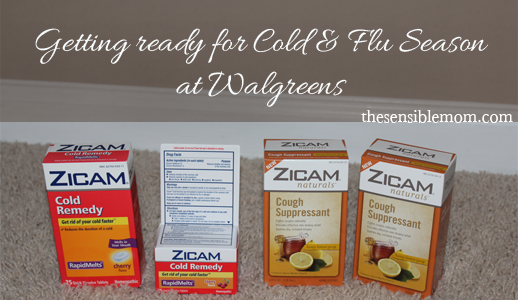 Today was the first day since we've moved to Georgia that we felt like we needed jackets, and it was the first time this season that we brought out our little electric heater.
In order to save money, we are trying to wait as long as possible to turn on the furnace. Our last electric bill finally went down (everything in our home is electric – no gas) because we aren't constantly using the air conditioner.
We aren't in a hurry to see the bill go back up by turning on the furnace at the first sign of cold weather.
But it is getting colder, no doubt about it, and that can only mean one thing.
Stuffy noses and coughs could be right around the corner.
As a mom of five, when one child gets sick…five children could end up sick. Sometimes, Ruben and I end up sick, too. It can become a whole family sickness. A terrible, dreadful, whole family sickness.
That was until I discovered the power of Zicam, Sambucol, and other homeopathic cold remedies.
If you've never heard of these brands and what they do, well, in a nutshell, they help you to get rid of your cold faster. You follow the instructions and take the recommended dosage at the first sign of symptoms and wait for those symptoms to disappear.
It's amazing.
I remember my first experience, I'd had a sore throat and was not happy about the beginning stages of a cold coming on, especially when I had to go to the community college and sit through classes.
I took a look at what kind of medicine I had on hand and found a homeopathic cold remedy, like Zicam. I think I had gotten it free with coupons or they must have been a Register Reward deal at Walgreens or something, because otherwise, I'm pretty sure it would not have been in the house.
But it was, so I gave it a try.
And much to my surprise, it worked. Those little tablets that dissolve on your tongue, worked. I was amazed! My sore throat and any sign of sickness was gone by the following day!
I was sold! And I gently brought the rest of my family onboard.
The only thing I don't like about these products are the prices. They can be expensive, and so whenever I purchase them, I'm always looking for ways to save.
One way I've found save on these products is at Walgreens with their new Balance Rewards program where I can earn points when I buy products that will keep me and my family healthy. Then I can redeem those points for rewards.
Have you heard the Balance Rewards program? Are you signed up? If not, it's easy.
Here's what I did:

I told the cashier at the register that I wanted to sign up for the Balance Rewards program.
She set me up, and I had to enter my phone number.

That's it. In less than 10 seconds I was signed up for the new Walgreens Balance Rewards program and ready to start earning reward points!
That's not the only way to sign up, though. Walgreens has made it very simple to sign up several ways:
Sign up in the store, like I did.
Scan the QR code with your smartphone. You can find the QR code in the Balance Rewards brochures located throughout the store.
Visit Walgreens.com/Balance
Download the Walgreen Mobile app to your phone.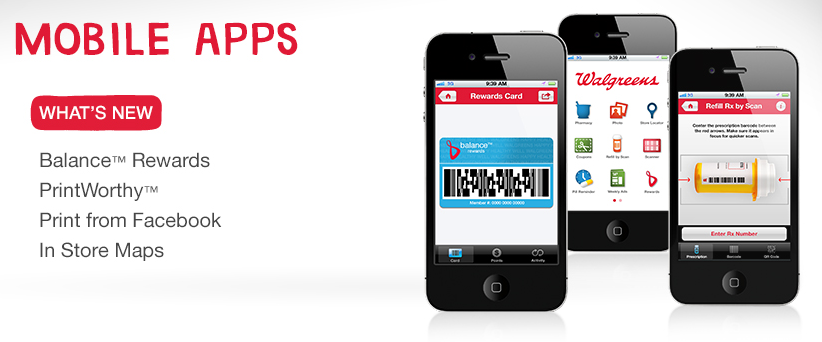 Here is how the program works:
First, there's the savings. Balance Rewards members get exclusive savings, and you can pair that savings with coupons! I did an online search for Zicam coupons before I left the house and printed out two to use at Walgreens. I was able to use my coupons and earn 2,000 Balance Reward points for purchasing the two boxes of Zicam tablets.
Next, and which I just mentioned, are the points. You can earn points each week on certain products that help you and your family to stay healthy.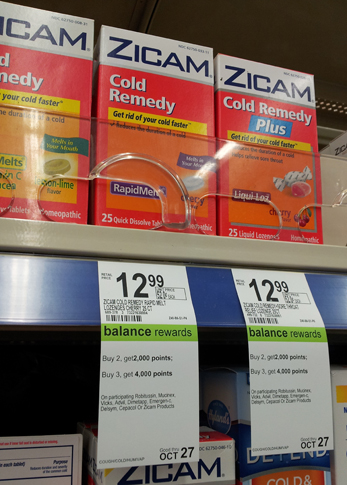 Finally, you can redeem your accumulated points to purchase items that you want.
5,000 Balance Rewards points = $5 reward at the register (or $5 off your total at the register)
I already have 7,000 reward points, so it isn't hard to accumulate points at all.
That's it. Easy, right? 🙂
I also created a Google+ Story to show you how I saved with the Walgreens Balance Rewards program. I think you'll like it.
How do you get ready for Cold and Flu season?
 I am a member of the Collective Bias™ Social Fabric® Community.  This shop has been compensated as part of a social shopper insights study for Collective Bias™ and Walgreens #CBias #SocialFabric All opinions are my own. 🙂