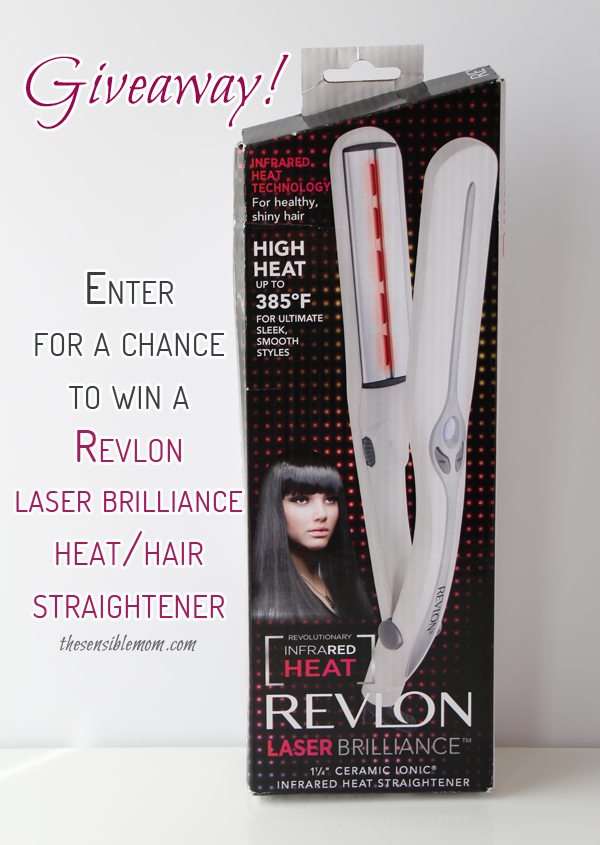 I have another fun giveaway to share with you today! This time, I'm giving away a Revlon Laser Brilliance Heat/Hair Straightener.
In full disclosure, I received this hair straightener for free at a blog conference I'd previously attended. It's brand new, though. I've never used it or opened the box; so, if you win, what you see in the picture is what you'll get.

How to Enter the Giveaway
Simply enter this giveaway using the Rafflecopter below. I've included options for extra entries, too!
This giveaway will run from now until April 6th, 2015 at 12:00am. The giveaway is open to U.S. Residents only, ages 18 years old and above. The winner will be randomly chosen. I will promptly send the winner an email notifying them that they've won, and the winner must respond within 48hrs. of the giveaway's end. Otherwise, I will have to draw a new winner.
Enter Below
a Rafflecopter giveaway

P.S. Congratulations to the winner of the InStyler Ionic Styler Pro hair tool - Thomas M. Thank you to everyone else who entered that giveaway! I have plans to run one or two giveaways a month for a while, so there will be many more chances to win!