Lately, life has been full of hospital visits and unexpected trips to the ER to get blood transfusions.
If you're new to reading my blog, I'm not kidding. There hasn't been a whole lot of fun going on around here — mainly because we have to be careful that my four year old son, David, doesn't bump his head or get a fever. A bump in the head could mean a ride in the ambulance and a hospital admission. A fever means a hospital admission AND hospital isolation, which is one of the worst things that could happen to you if you're four years old. When you're in isolation in the hospital, you aren't allowed to leave your room, and you aren't allowed to visit the playroom. It's terrible.
All that to say, we've been living life pretty low key when we're at home.
However, this week, since David has been fever-free for awhile and his energy level has been up, I decided to plan on making a trip to The Field Museum in Chicago. We had heard about a new exhibit at the museum called, "Opening the Vaults: Wonders of the 1893 World's Fair." Then we found out that The Field Museum was born out of the 1893 World's Fair.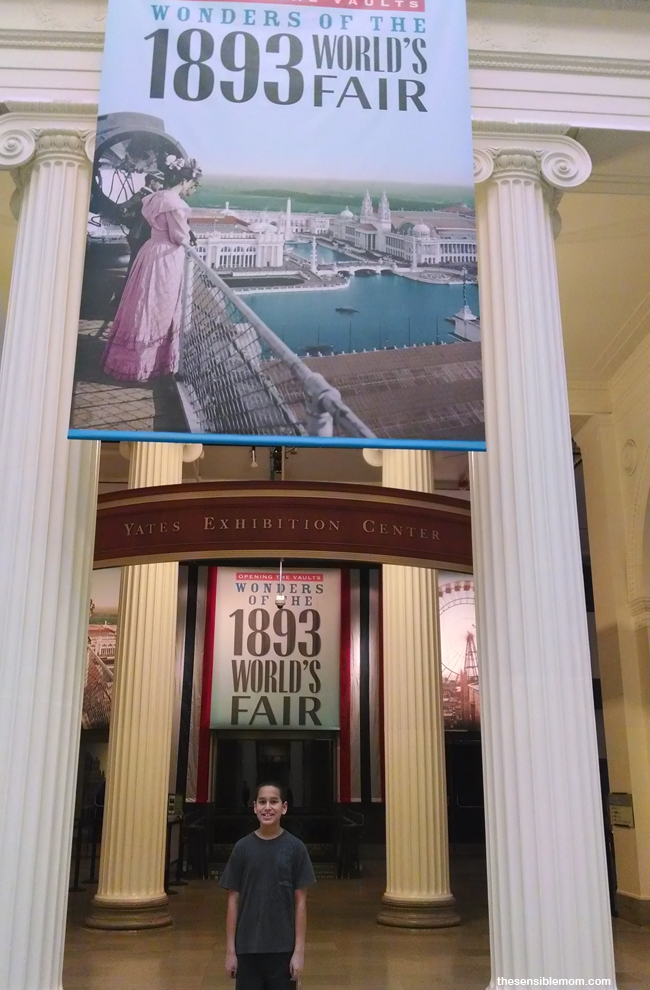 Apparently, if it hadn't been for the 1893 World's Fair, The Field Museum would not exist.
I had no idea that was the case. The Field Museum was founded to commemorate the World's Fair. Now I'm all the more thankful to have been able to visit the fair exhibit because of its history and connection to the museum and the city of Chicago.
1893 World's Fair Exhibit Highlights
The exhibit itself was amazing, but before I even stepped foot in the exhibit, I installed The Field Museum Tours Mobile App on my phone and had the chance to get a feel for what I'd be experiencing. The mobile app also allowed us to view a spectacular interactive 360 panorama movie of sorts, and it was awesome! Here's one of the phone screenshots I took of the 360 panorama video.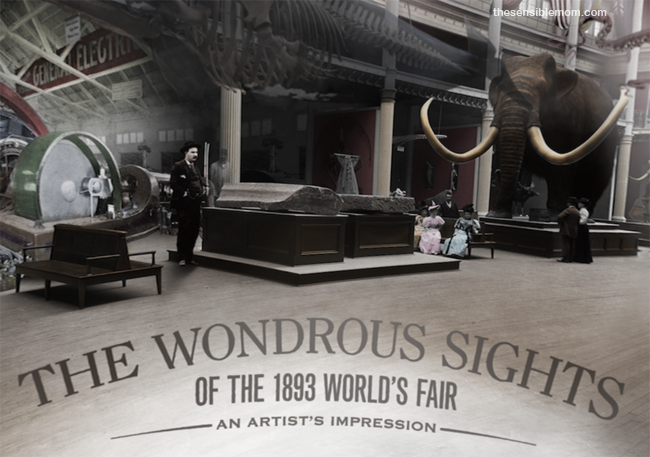 It's hard to put into words just what this video is like. I keep telling everyone about it, but you really have to experience it for yourself to get the full effect. The video was wildly popular with my kids, too. They could hardly wait for their turn to experience it…over and over. I love how The Field Museum is using technology to help us understand history!
Besides the app experience, there was a lot more to see in the exhibit itself.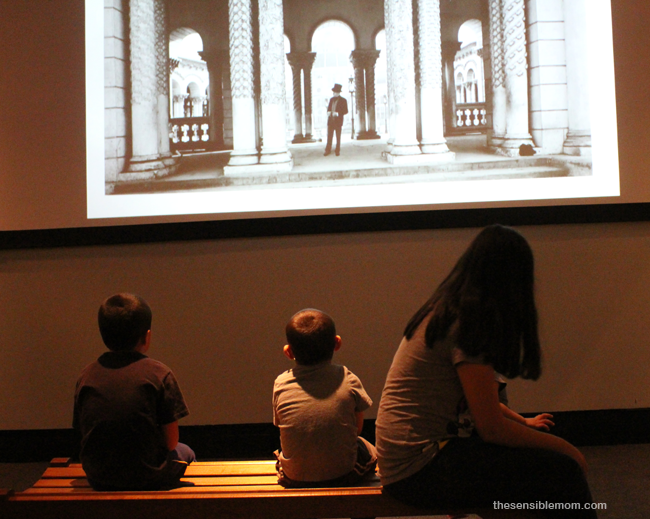 Oh, and if you look up, you'll see this.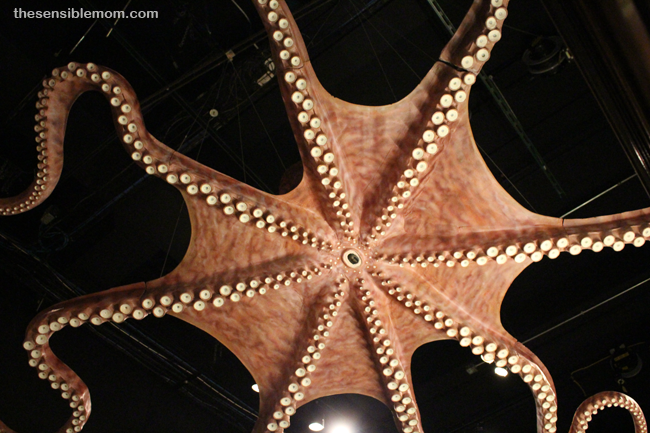 This really is an exhibit for people of all ages.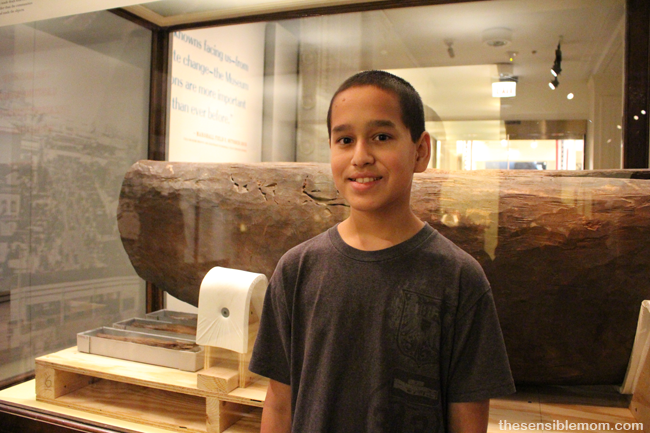 There's something for everyone to experience and learn about.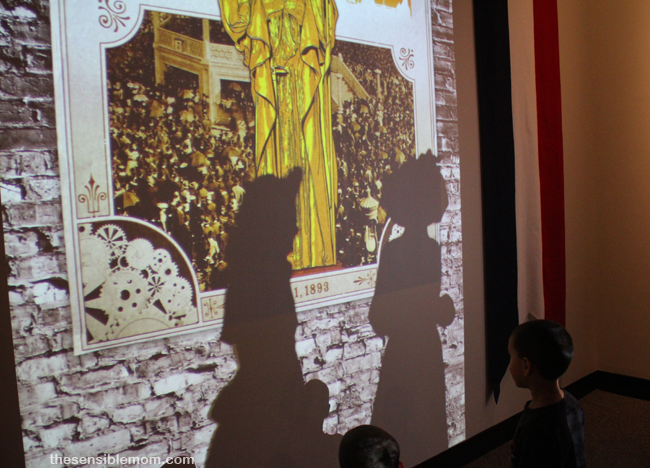 Overall, it was a great day. I'm thankful that we were able to experience the 1893 World's Fair exhibit as a family, and I'm thankful that it's a part of Chicago, a city we love a little more with every visit.
Have you ever visited The Field Museum in Chicago? Did you know about the 1893 World's Fair? Or, what's your favorite thing about visiting a modern-day fair?
I was selected for this opportunity by Clever Girls Collective, however all content and opinions expressed here are my own.