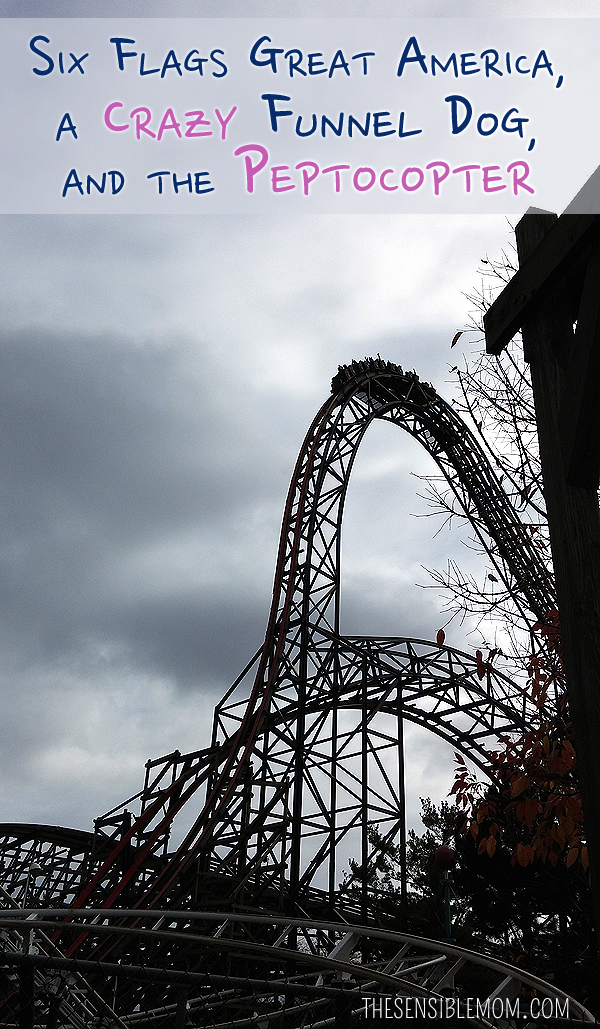 A few weeks ago, I had the chance to go out on a date with my husband and very attached 2-year-old daughter, Elisabeth.
That's right.
We're a party of three on dates at the moment. And while it's true that Elisabeth is almost 3-years-old, she's terrified of staying home with anyone except for me or Ruben. So she always comes along whenever Ruben and I get the rare opportunity to go out on a date.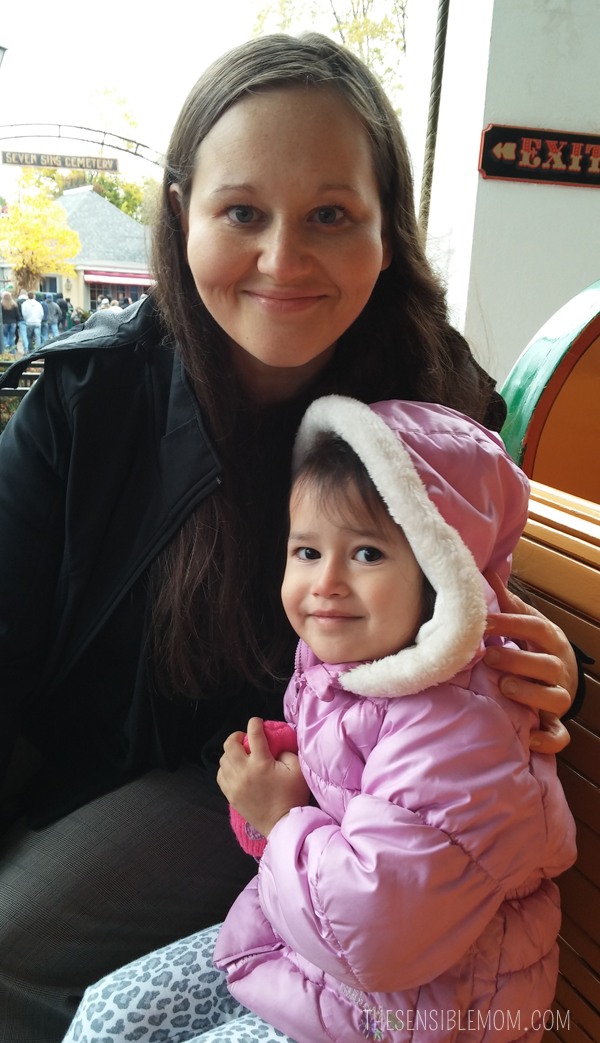 We've pretty much always practiced attachment parenting, but we may be taking things to a whole new level these days. 😉
Or maybe, this is just a perk of being the youngest of five. Either way, she enjoys her solo time with mommy and daddy!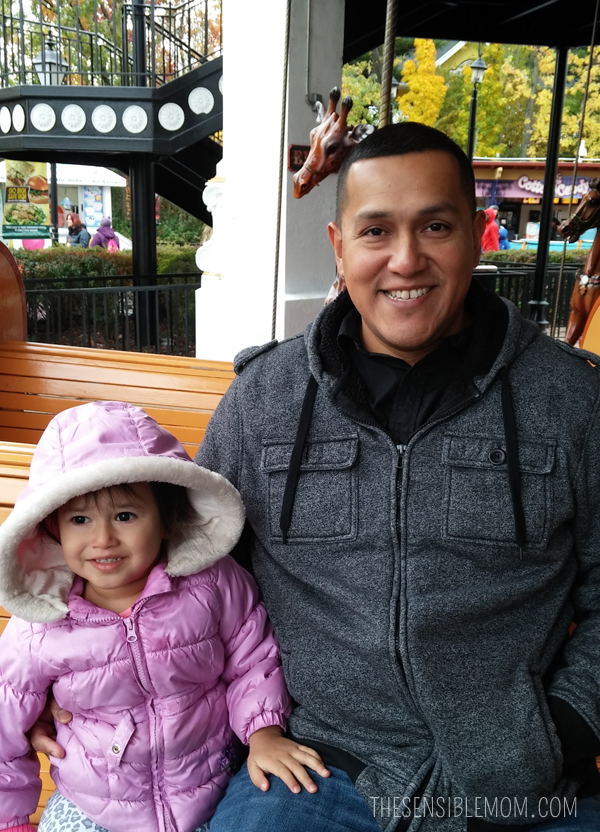 Six Flags Great America
I went to Six Flags as a blogger, but only to have a good time and not for anything work related. I'm writing this wrap-up post just to share about our experience. 🙂
And that happened to involve trying a crazy-weird funnel dog and seeing what's known as the "Peptocopter" in action.
Because Elisabeth was with us, we decided to focus on riding things she'd enjoy (another baby-of-the-family perk!). So we rode the carousel over and over and stuck to going on child-friendly rides. She loved it!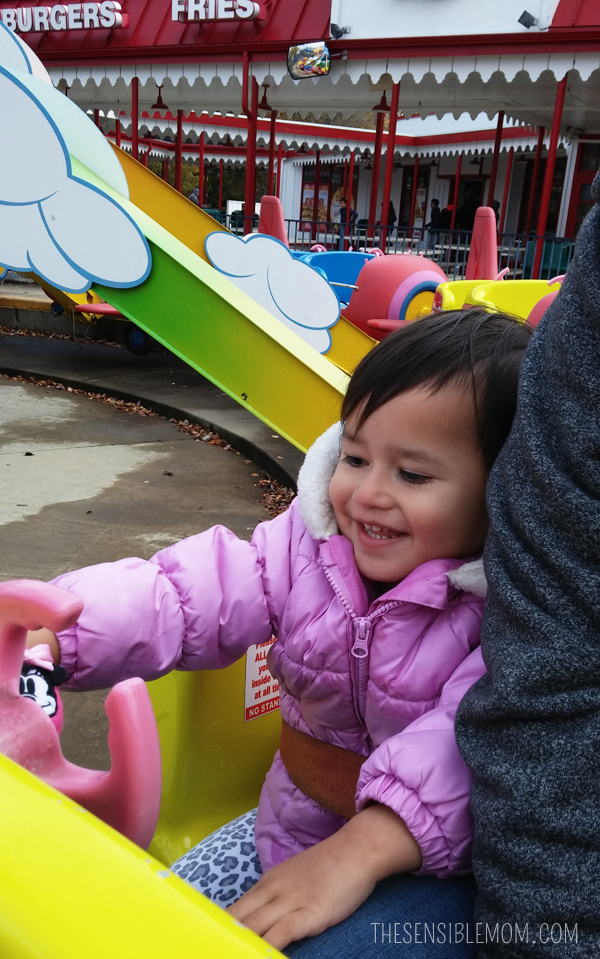 The Frank'N Bacon Funnel Dog
We've eaten food at Six Flags in the past and enjoyed the typical amusement park foods offered like chicken tenders, fries, pulled pork sandwiches, and funnel cakes.
But this time was different. WAY different.
This time we tried the Frank'N Bacon Funnel Dog.
And, yes, it looks as crazy as it sounds.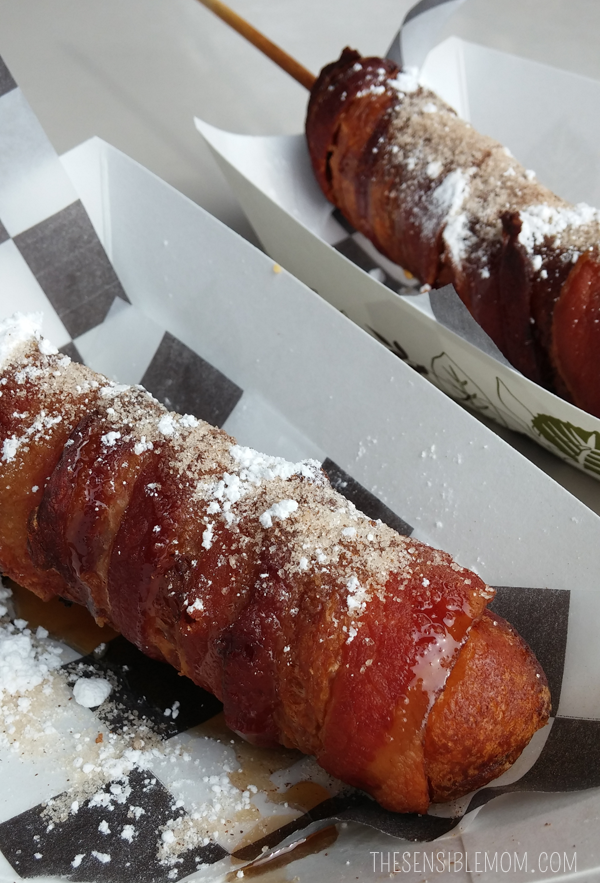 To be completely honest, I knew this particular funnel dog would be one of the most unhealthy foods I'd ever eat in my life. I knew that.
But I still wanted to like it.
Because when you're indulging in unhealthy food… it usually tastes good! 😉
Um, that was not the case here.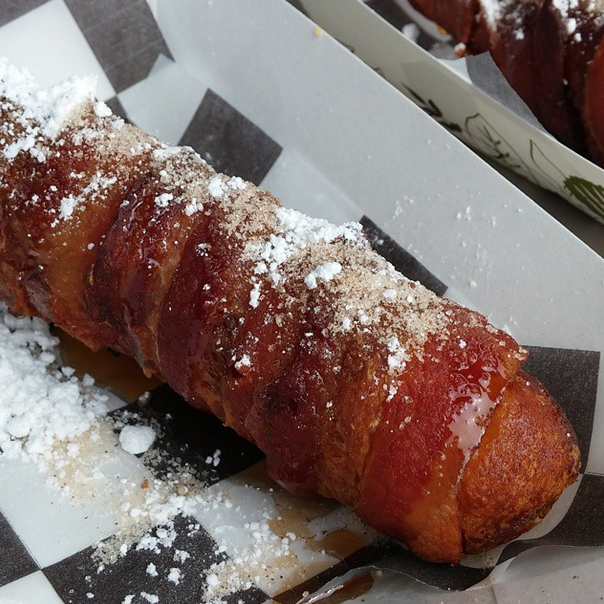 I disliked this funnel dog — a lot.
I think it was the actual hot dog inside that was the unpleasant part of it. It simply didn't have a good taste to it. Perhaps, if that part of the Frank'N Bacon Funnel Dog had been different, I might have a different opinion.
In case you're wondering, Ruben felt the same way. An he regretted eating as much of it as he did!
We ended up sharing a funnel cake later that day. And the funnel cake indulgence was much better than the funnel dog. 🙂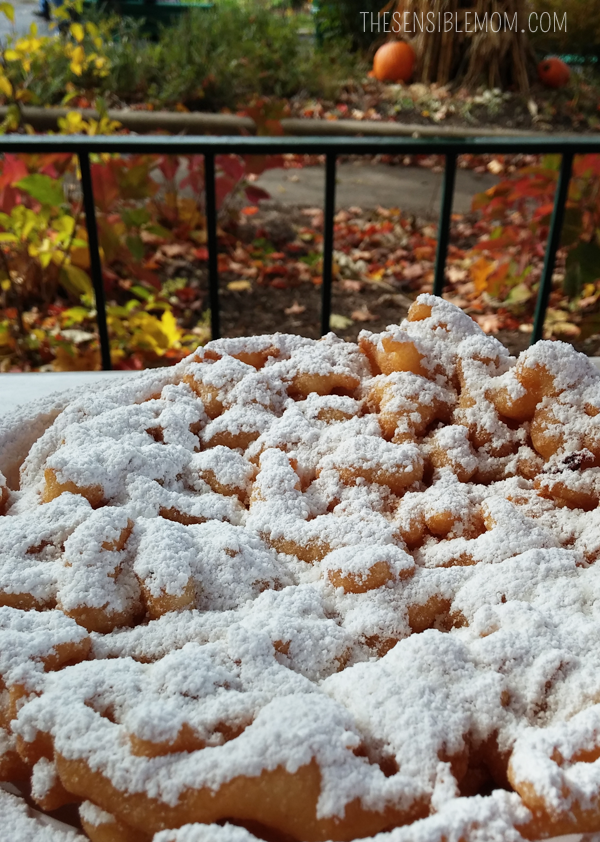 The Peptocopter
All this talk of unhealthy food brings me to the Peptocopter: a helicopter that drops off Pepto-Bismol to those who go a little overboard on unhealthy foods and need some quick relief.
And, guys, if you eat an entire Frank'N Bacon Funnel Dog, the Peptocopter might just become your best friend.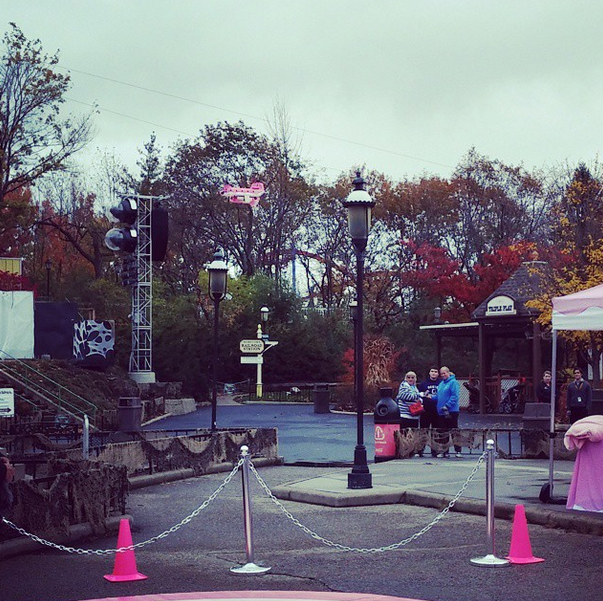 If you look closely, you can see the Pepto-Bismol secured to the bottom of the Peptocopter.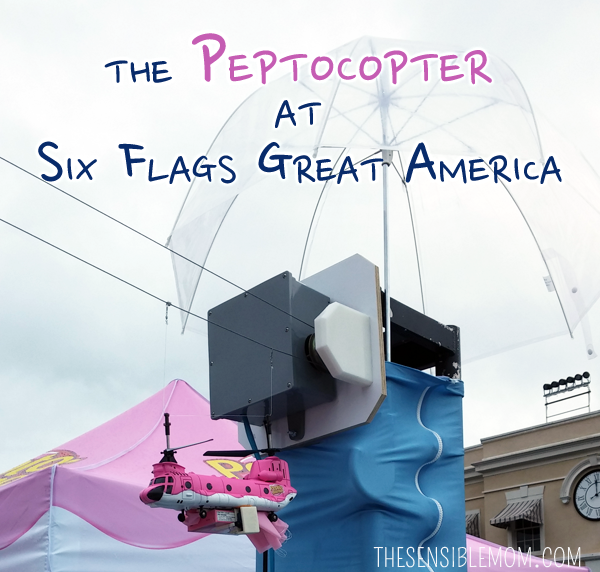 Ruben and I watched as the Peptocopter sprang into action and delivered some relief to a waiting Six Flags guest. It was pretty entertaining.
And I think it's a fun way to tackle overindulgence at an amusement park. 🙂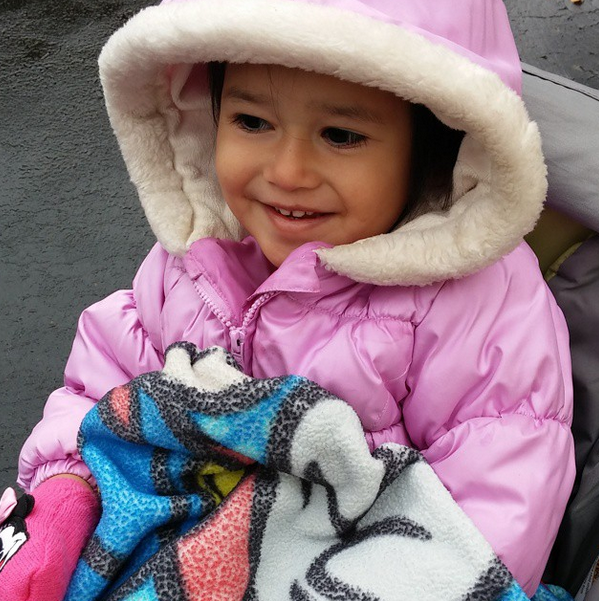 Our little date turned out great! I even enjoyed the long drive there and back. It gave me and Ruben the chance to have a conversation without constant interruptions.
That was nice. 🙂
Have you been to ever been to Six Flags Great America, tried a Frank'N Bacon Funnel Dog, or had a look at the Peptocopter?