My family and I had a special time at Kuipers Family Farm thanks to the tickets I received to facilitate this review.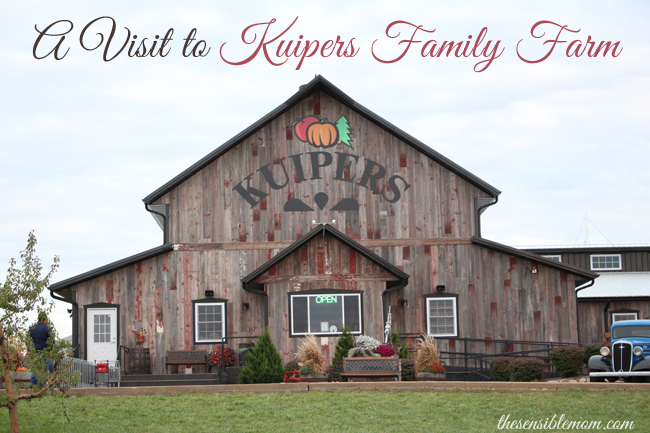 A few weeks ago, we drove to a local family farm and spent the day enjoying pumpkins, fall treats, and so much more.
I took a superabundance of pictures to remember the day. It was great.
Kuipers Family Farm
The farm we visited is named Kuipers Family Farm, and it's located in Maple Park, Illinois. I could describe everything Kuipers has to offer, but I think it's best to show you.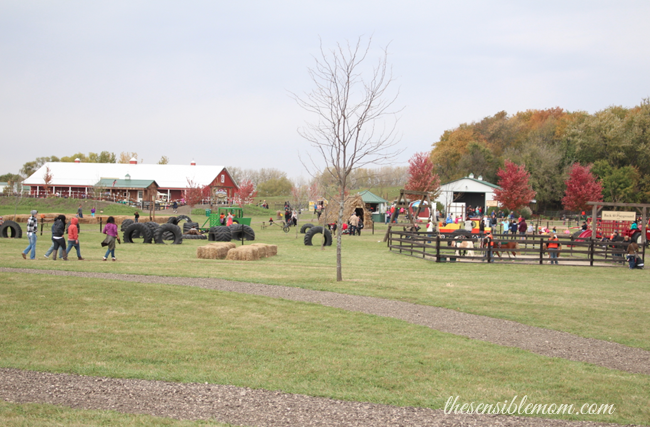 Picture Places Everywhere
To start, there are plenty of areas around the farm where you can snap fun pictures to remember your day. Isaac, my six-year-old, is not camera shy and getting to take pictures with all the different displays was fun!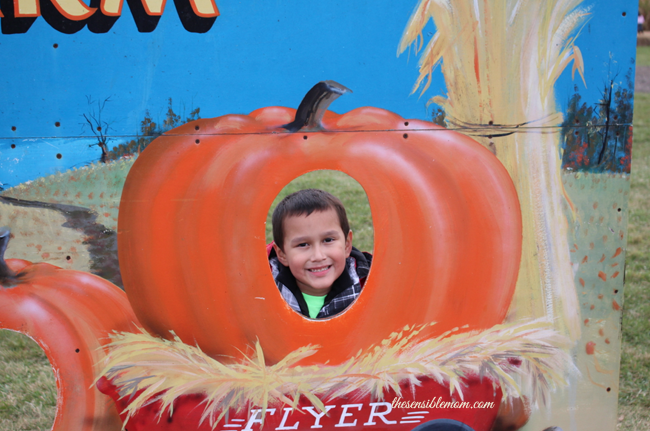 David had to keep his mask on most of the day to protect himself from germs, but he loves to be in pictures when he's feeling well.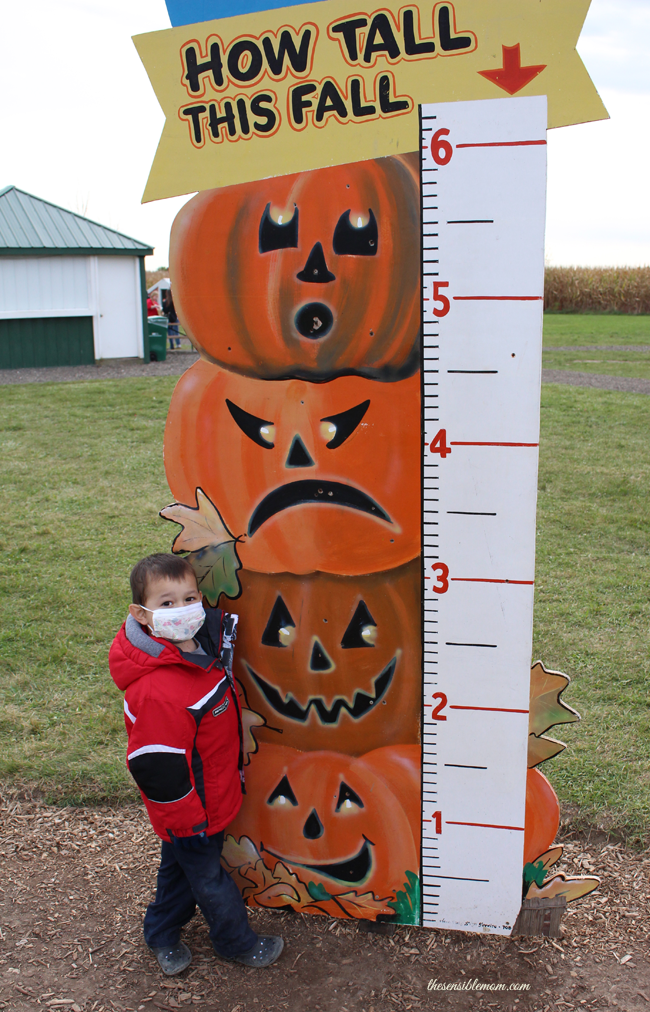 It was cloudy on the day we visited the farm, but we managed to get tons of fantastic pictures anyway.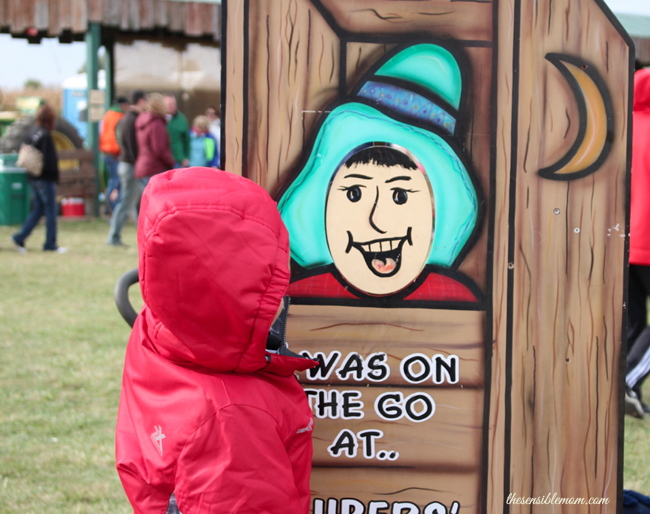 Fun for Older Kids
At the farm, there's a looong slide that put grins on the faces of my older kids. This slide is known as "Slide Mountain."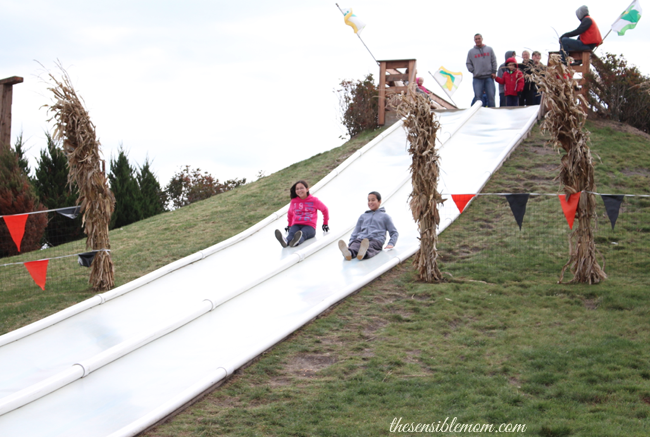 Seriously, they loved the slide and went down a few times before we had to move onto something else.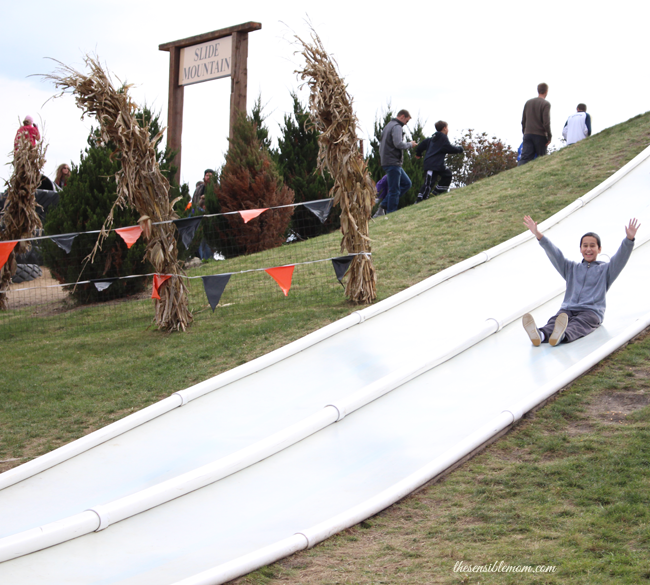 A short distance from Slide Mountain is "The Maze" — also known as the corn maze. On this particular day, we decided not to try the corn maze. 😉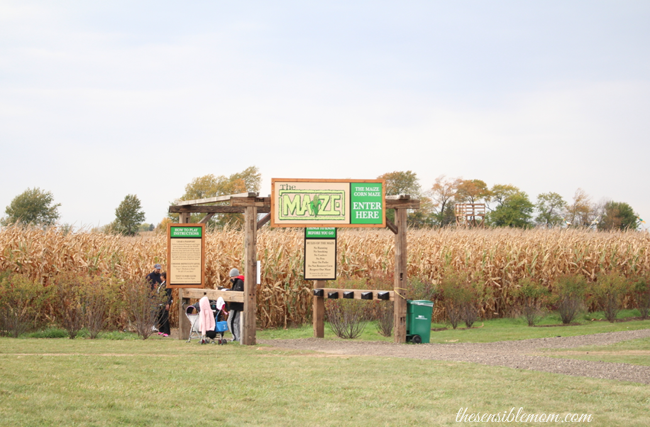 Instead, we opted for the beginner maze (perfect for us).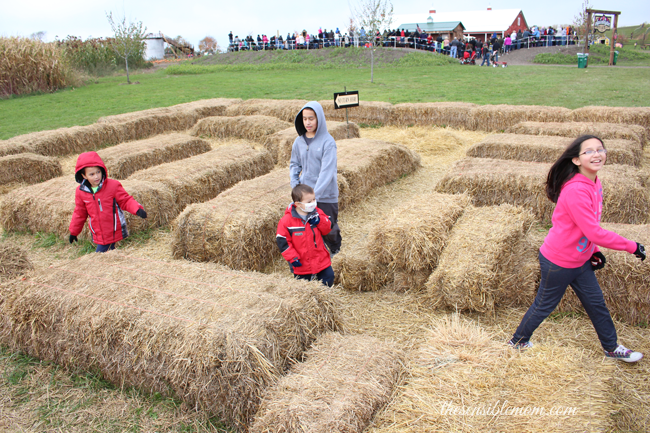 The kids loved it.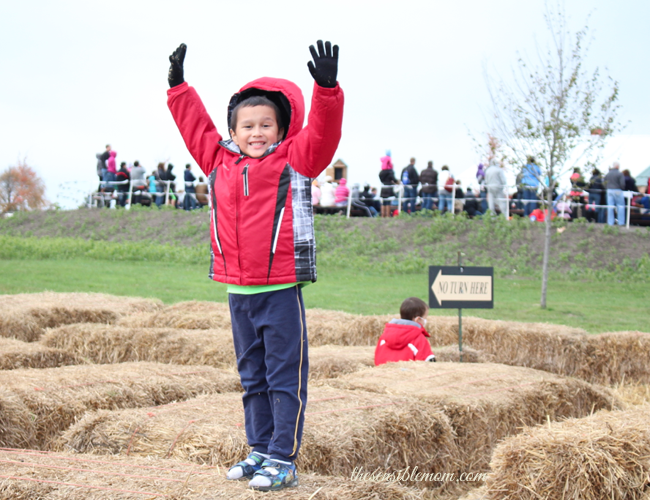 And rather than getting lost in a corn maze with five kids, we let them play in corn instead. Corn is so much easier to get out of your shoes and clothes than sand.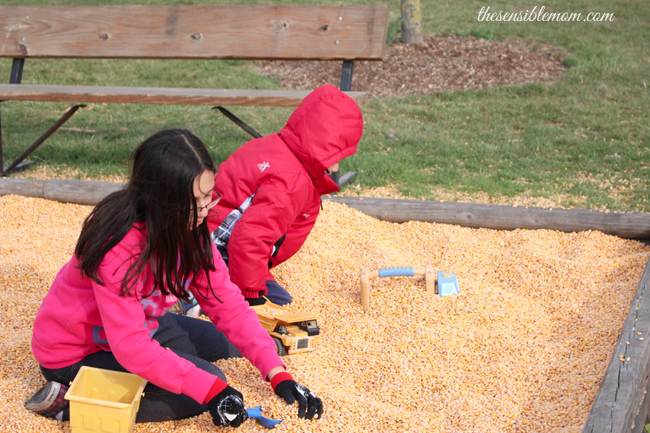 Next to the The Maze is Squeelington Park where you can watch pig races (not something you get to see every day) or a cowboy roping show. Show times are posted outside of the park.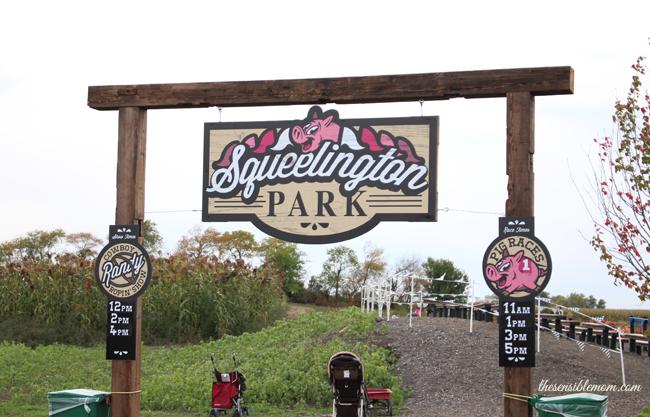 If your kids want to test their own roping skills, they can do that too.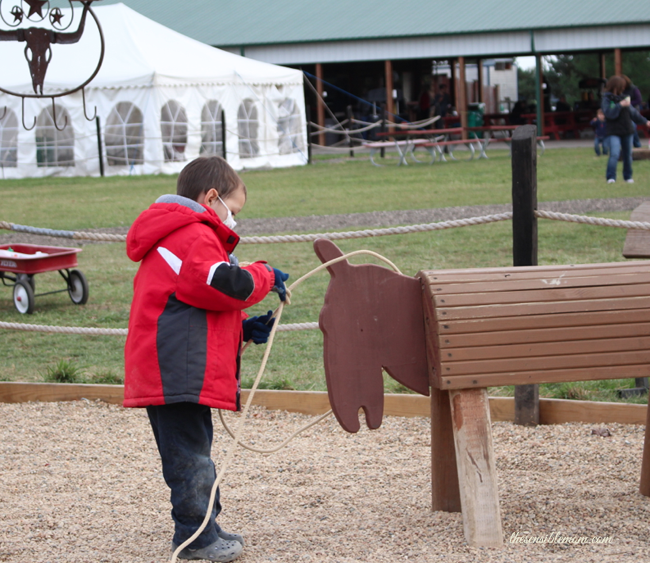 Fun Things to do All Around the Farm
My kids also enjoyed playing on the huge tractor tires. If you can believe it, we used to have a tire like this in our backyard when I was a kid. Don't ask me where my parents got it from. I have no idea. But these huge tires at Kuipers Farm certainly bring back childhood memories.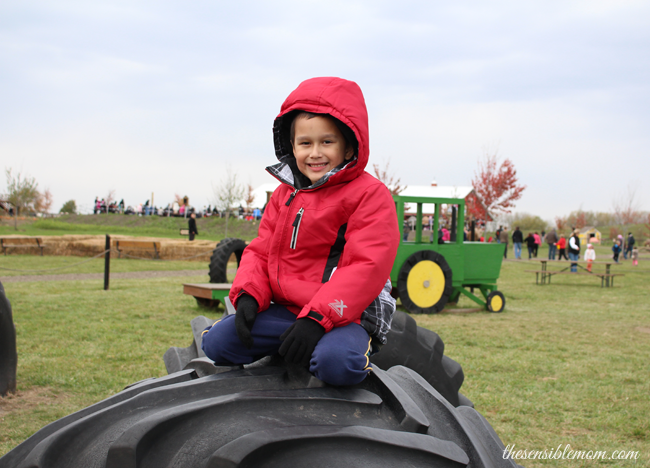 Next to the tractor tires, you'll find an actual tractor where kids can use their imagination.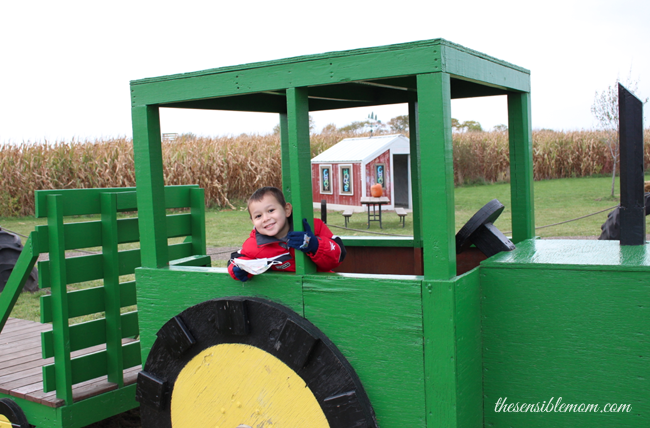 Besides everything I've already mentioned, at Kuipers Farm, you can also pass the time tossing bean bags, getting to know farm animals, picking pumpkins and a whole lot more.
We wrapped up our time at Kuipers by searching for the perfect pumpkin and then headed across the way to buy a dozen of their awesome donuts.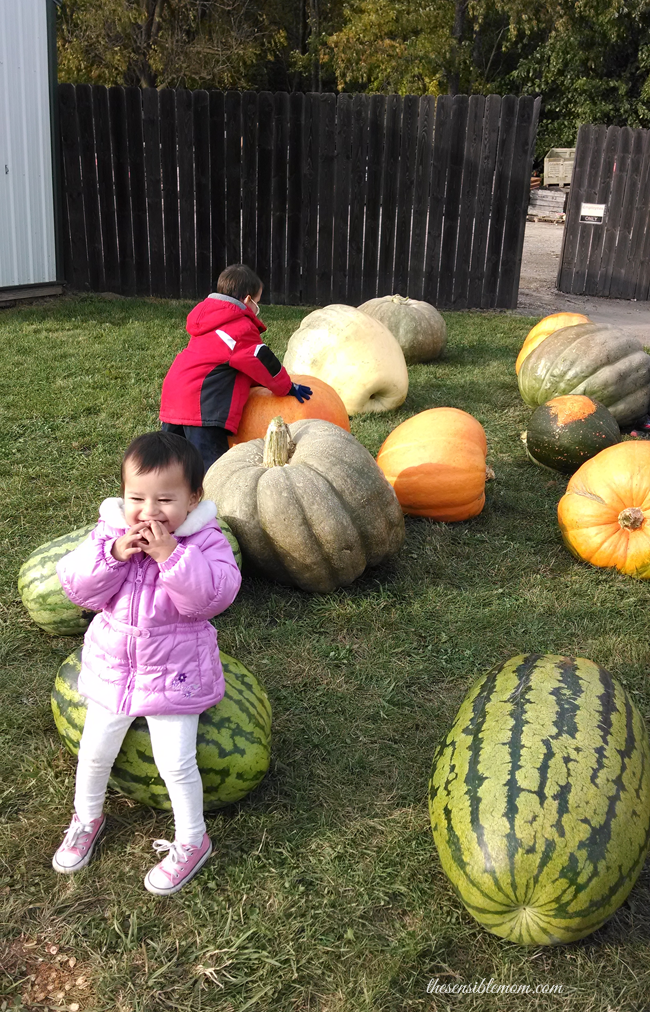 Overall, it was a day to remember.
Have you visited a pumpkin patch or family farm this year? Does your family have any Fall traditions?
You can find a coupon to visit Kuipers Family Farm and coupons for corn mazes, pumpkin patches, and farms across the country in my blog post here.