Thanks to Influenster for the imPRESS Press-On Manicure by Broadway nails. I think this is a fabulous product for moms.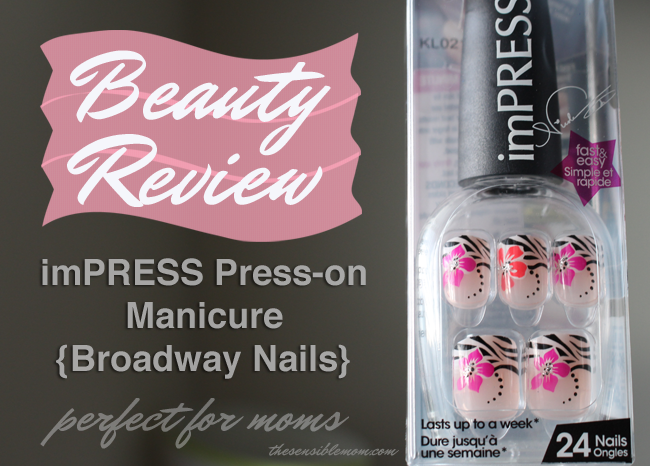 It's been long time since I've worn press-on nails, and I don't remember having a good experience.
Actually, I was probably a teenager the last time I wore press-ons, so when Influenster sent these nails to me, I wasn't really excited about trying them.
The BEST Press-On Nails Ever
However, I now have a completely different view of press-ons after trying out the imPress Press-on Manicure by Broadway nails. I honestly can't say enough good things about these nails. Maybe it's because as a mom, they're an easy solution to pretty nails for me. I actually applied the nails while holding Elisabeth, my 18 month old daughter, and it was easy.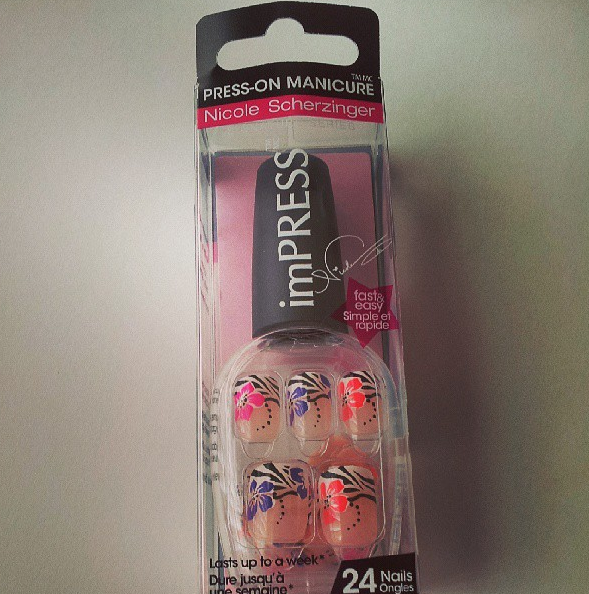 Here's a Before & After picture of my nails:
Here's what my nails looked like 3 days after I first applied the imPress manicure: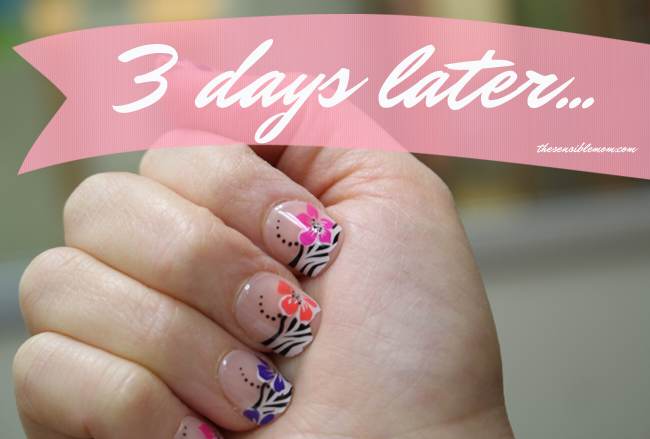 After 3 days, there was some visibly apparent chipping but, overall, not too bad.
Here are 8 Reasons why I Love imPress Press-on nails:
They're easy to apply and the whole process takes less than 10 minutes. I also like that you don't need any help with application, even though, my 4 and 6 year old sons were ready to help mommy at any given second. 😉
It's a cinch to remove them.
They don't leave your natural nails damaged or gritty after taking them off.
They're the perfect length.
It's not burdensome to put my contact lenses in and out when I wear these nails.
It's painless to type on a keypad/keyboard with imPress nails. This is a must-have feature of any manicure, right?
They come in many different styles and colors.
It may be hard to tell from the pictures in this post, but these nails actually blended in exceptionally well with my natural nails.
When was the last time you wore press-on nails? As a mom, what's your favorite quick and easy tip to pretty nails.