I participated in an Influencer Activation on behalf of Influence Central for Sprint. I received product samples to facilitate my review and a promotional item to thank me for my participation. #SprintMom #MoveForward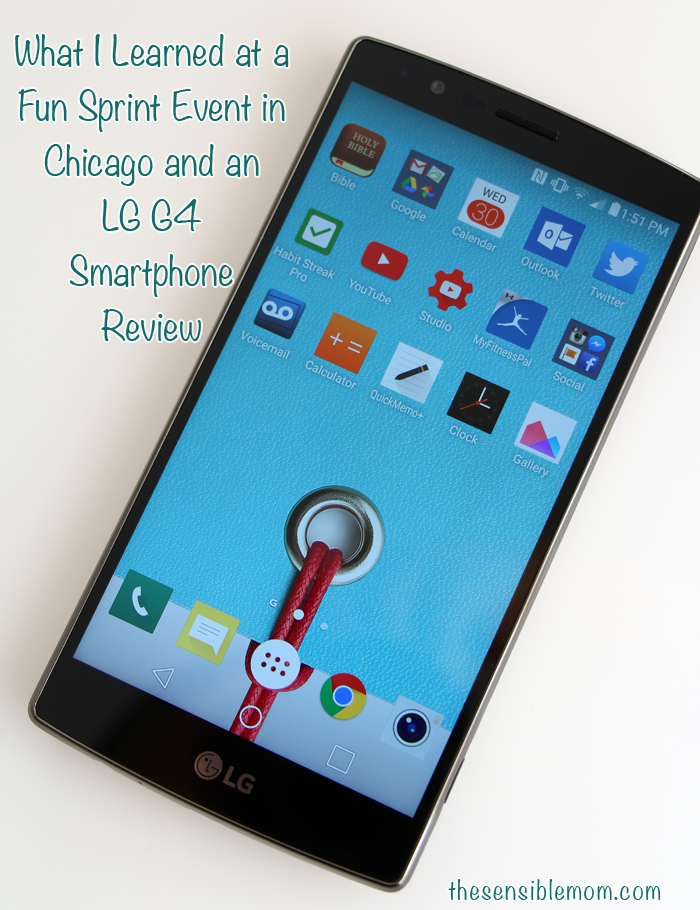 Today, I'm going to share about a few of my favorite things: Chicago, LG Smartphones, and Sprint phone plans.
Yes, you read that right. Besides the Windy City and beautiful LG phones, I also love Sprint's smartphone plans. And I'm not saying that because they're giving me a special discount or anything. They're not. My husband and I pay $105 per month for a plan that includes both of our smartphones and absolutely meets our needs. 🙂
The Sprint Chicago Event
As a long time Sprint customer, I was already familiar with their plans and how they work, but I got to learn even more about them, including their new plans, at a recent Sprint event in Chicago. Along with several other bloggers, I had the opportunity to visit Sprint's Chicago office and talk to some very happy and knowledgeable Sprint team members. It was a lot of fun!
Of everything discussed, I think I enjoyed learning about Sprint's prepaid plans the most. Maybe that's because I have two teenagers who'll need their own phones someday, and the Boost Mobile and Virgin Mobile prepaid plans that Sprint offers sound like great options for when Nathan and Breanna finally need phones of their own.
Oh, and I also had no idea that Sprint offers a super convenient program called Direct 2 You. With Sprint Direct 2 You, a Sprint team member will bring your new or upgraded device right to your home, office, or wherever and set it up for you while you wait. Wow! 🙂
LG G4 Smartphone Review
Before we left the event, all the bloggers attending were given a brand new LG G4 smartphone to review. I was particularly excited about this because I love my current LG G2 smartphone (You can read my review of it here.), and I can't wait to upgrade to the LG G4.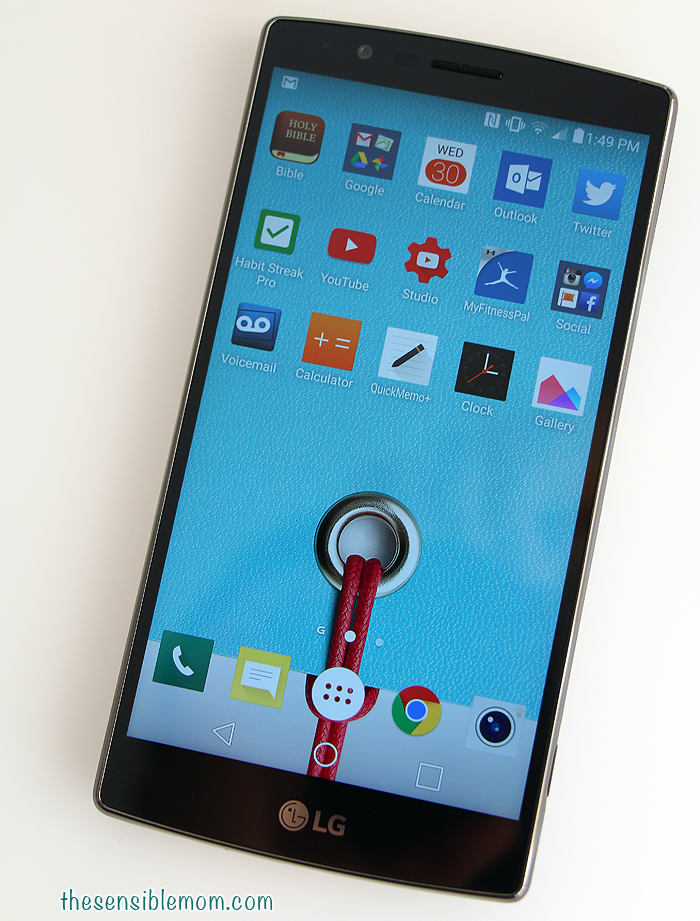 Before I knew I'd be attending the Sprint event, I'd watched a review of the LG G4 on YouTube and knew it was an amazing device. My husband, Ruben, occasionally watches a certain YouTuber that reviews different smartphones and electronics, and he had a lot of great things to say about the G4.
From the stunning display to the genuine leather back, this smartphone is fabulous.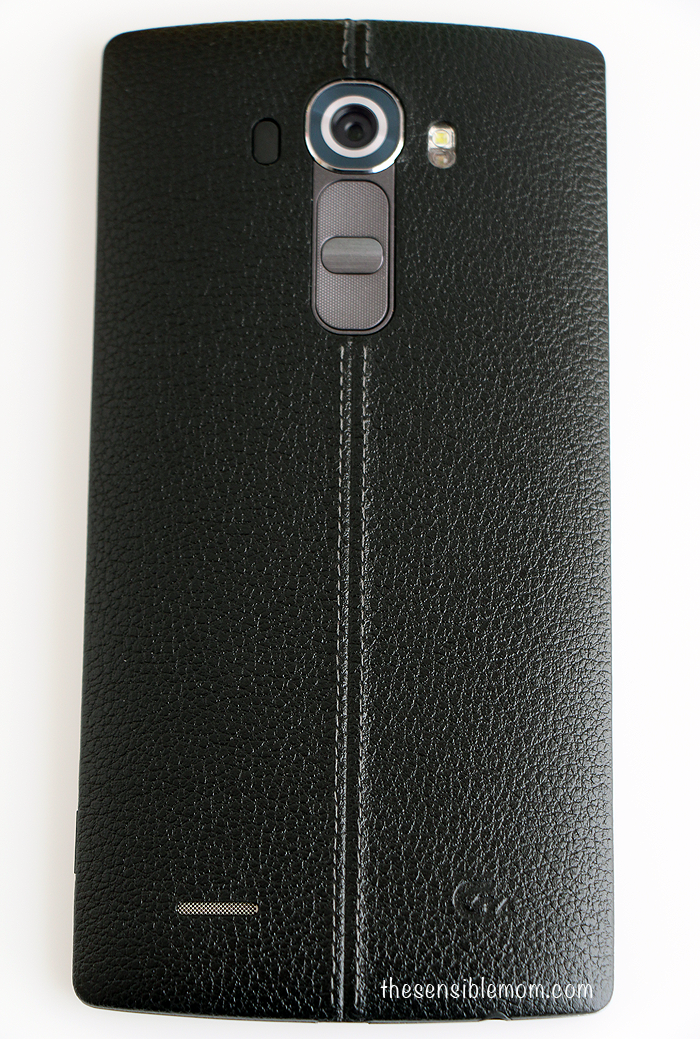 The LG G4 is the first smartphone from Sprint with a total of 24 megapixels. It has a 16MP rear-facing camera and an 8MP front-facing selfie camera. While I'm definitely not a "selfie person," I did take one with my 3-year-old daughter and was very impressed.
Here's a picture I took of dinner one night. 🙂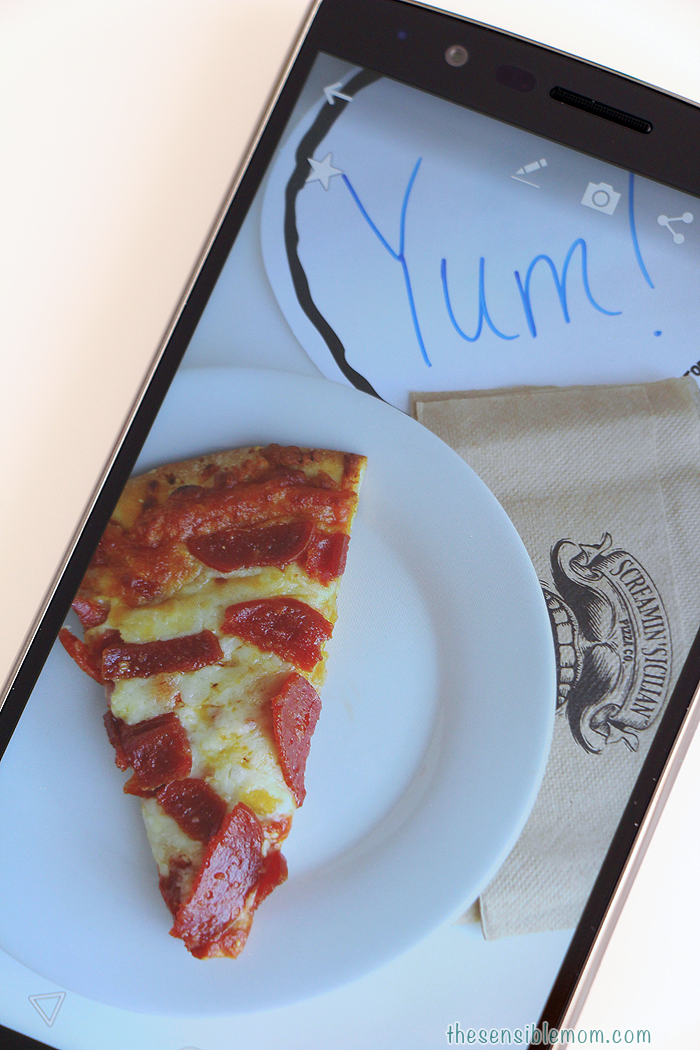 And finally, here's what the new LG G4 looks like next to my current LG G2 smartphone. As you can see, the G4 is larger and has a super sleek design. I love everything about it.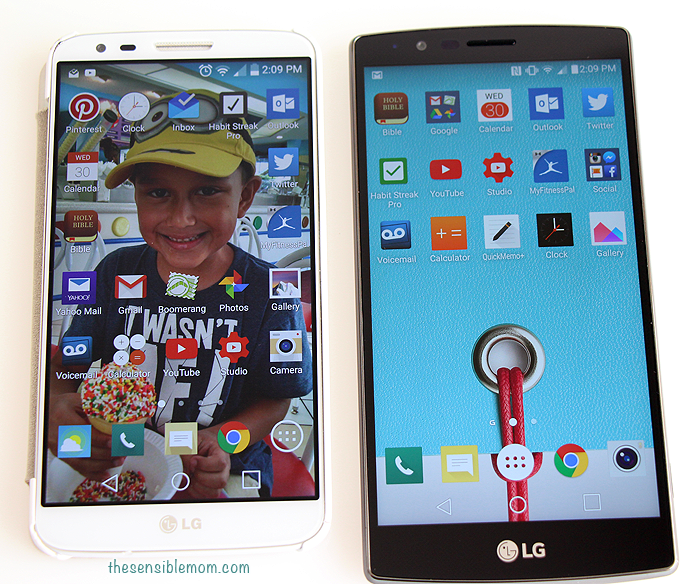 Making the Switch
The LG G4 smartphone was given to us with three months of free Sprint service, so I'm using it daily, and I can't wait to try it out as a wireless hot spot during future drives to Chicago. While we live in the suburbs, we visit Chicago regularly. Just watch some of my vlogs, and you'll see that's true. 🙂
Then after the complimentary Sprint service is up, I'm looking forward to switching my current phone over to the LG G4 smartphone.
What kinds of features do you look for in a smartphone?