I am a member of the Collective Bias®  Social Fabric® Community.  This shop has been compensated as part of a social shopper insights study for Collective Bias®  and their client. #FamilyMobileSaves #cbias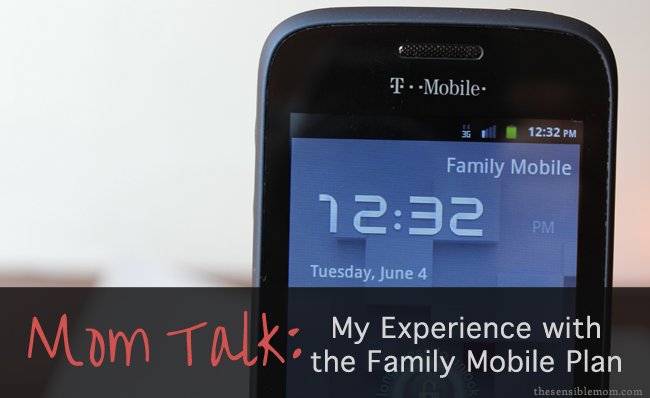 Well, its been about a month since I started using the Walmart Family Mobile cell phone plan.
And I have only good things to say about it. I'm truly impressed, and I think I may have found the best wireless plan for my family.
You may remember how in my last Mom Talk post, I shared my dislike for my current cell phone service provider. I'm through with their shenanigans of promising something and not following through. This goes all the way up to their supervisors. I have stories, trust me. Just thinking about my past experiences stirs up negative feelings towards my current provider. When that happens, you know you have to end the relationship.
No Turning Back
With 100% certainty, I will be switching to a new cell phone service provider once my contract is up at the beginning of 2014. I may switch even sooner because my husband was doing the math, and we may actually save money by canceling our current contract and going with the Family Mobile Plan, which will literally cut our monthly cell phone bill in half.
 The Bottom Line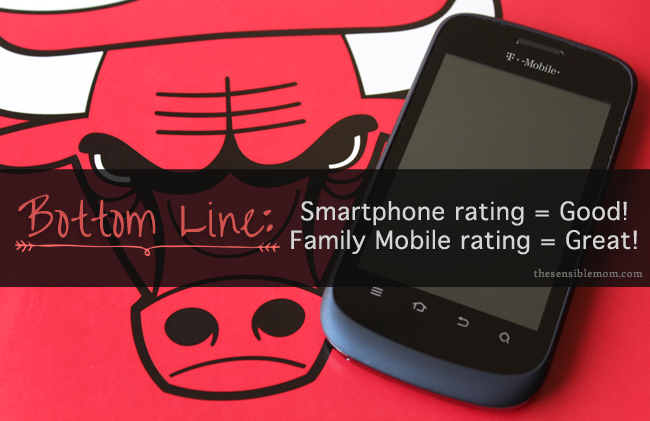 Honestly, I can't tell you how many times my husband and I have talked to others about this plan, but it's been quite a few. And just yesterday, I found out that someone in our extended family has the Family Mobile plan.
After using the plan for the past month, I can report that we've had a completely positive experience. I didn't experience any problems with the signal, dropped calls, internet service not working, nothing. It was all good here in the Chicagoland area. 🙂
International Calls
I wanted to mention that the Family Mobile plan handles international calling fabulously! My dad is visiting from Mexico, and he makes calls to Mexico just about every night. He has no issues with calls being dropped, and best of all, the price per minute to call Mexico can't be beat. Seriously. It's only $0.05 per minute to call Mexico.

I simply logged into My Family Mobile account and added $10-$25 onto my Prepaid Extras Pack. This is separate from the monthly plan, which I think makes it even more convenient. Once there's money in the Extras Pack, my dad calls Mexico and enjoys hours of talk time…for days. When the money has been used up on international calls, I can simply add more. Oh, and if the money runs out during the middle of a conversation…that conversation is over. 🙂 And you don't have to worry about overages.
Lastly, My Experience with the Actual Phone
The phone I'm using with the Family Mobile service is the T-Mobile Concord Smartphone. It's a nice budget-friendly smartphone, and while it doesn't look as cool as my current Android phone, it gets the job done. I like it, but if I do make the switch to the Family Mobile plan, I know I'll probably upgrade to another phone.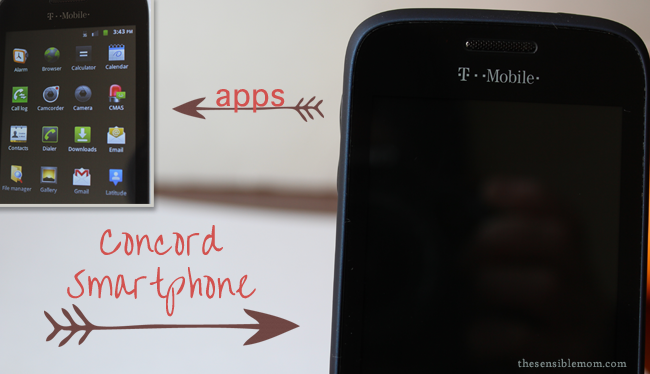 Who's Using the Phone Now?
For right now, I've passed the phone onto my dad. He's currently staying with my brother and had thought it would be fine to make international calls from my brother's phone. Um, no. It's WAY too expensive to make those calls to Mexico with my brother's current provider. So my dad called me up and asked it he could use my Concord Smartphone while he's here in the United States. Of course, I said, "Yes." 🙂
 Are you shopping around for a new wireless plan? Would you be willing to switch to a new cell phone provider if it cut your monthly bill in half?
You can see my experience and how I got started with the Concord Smartphone and the Family Mobile plan here in my Google+ story.